More councils lend support to Afghan relocation programme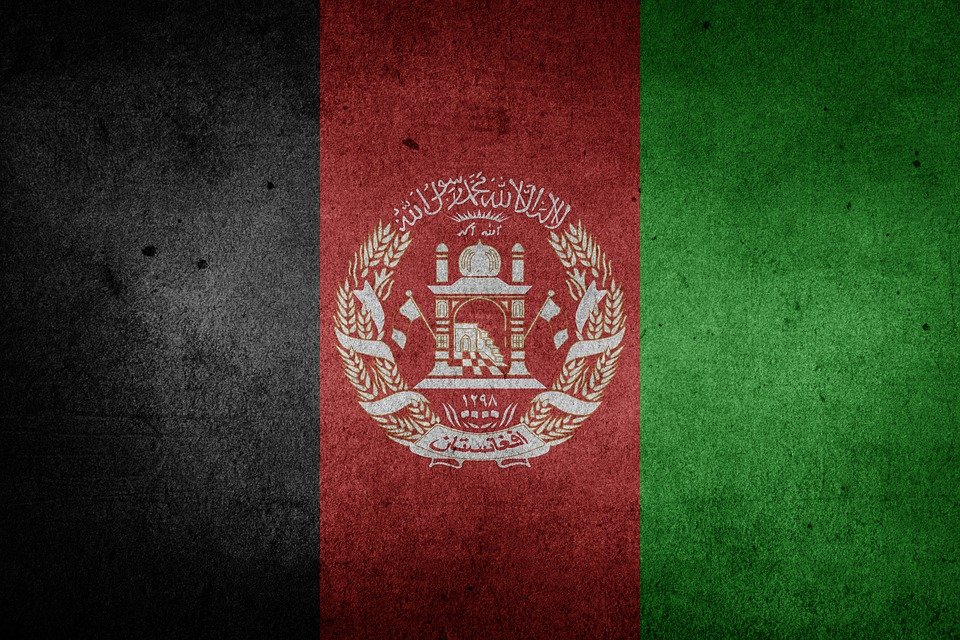 More Scottish local authorities are to assist Afghan families moving to the UK under a government relocation scheme.
Aberdeen City Council is among a number of local authorities that will support families across the UK during their temporary resettlement.
The rapid escalation of events in Afghanistan has accelerated the UK Government's plans – and the Home Office has procured short-term accommodation in the city for more than 100 people.
An appeal for financial donations has been launched by the Lord Provost's Charitable Trust.
The Lord Provost of Aberdeen Barney Crockett said: "We are delighted to be providing a safe and welcoming space for families who have endured enormous physical and psychological hardship in Afghanistan.
"Ours is a warm and generous city and I'm sure the people of Aberdeen and the North-east will join me in extending the hand of friendship and doing what we can to make the resettlement process as smooth as possible.
"Anyone who has witnessed recent scenes in Afghanistan will understand the importance of us coming together to be here for families as they arrive in the UK."
The council will join public and third sector partners in meeting families' immediate needs whilst working with government to identify more settled accommodation in the UK.
Aberdeen City Council leader Councillor Jenny Laing said: "Caring for vulnerable people, whatever their circumstances, is at the heart of everything we do as a council, and we are proud to be part of this international relocation effort.
"As an inclusive and outward-looking city, we are looking forward to assisting Afghan families through this transitional stage and then helping them to build a secure future in the UK."
Cllr Laing added: "Whilst we understand that many of our communities will want to help support the resettlement by providing goods like food and clothing, these items can often go un-used and we would urge people to instead make donations via the Lord Provost's Charitable Trust when the appeal is launched."
West Lothian Council said it will enter into discussions with the Home Office in an effort to support the Afghan Citizen Resettlement Scheme.
The council executive this week approved plans for West Lothian Council to enter into formal discussions with the Home Office to progress a phased implementation of the council's proportionate share of refugees. Further details will be reported back to the council executive.
The scheme is seeking to accommodate the same number of persons as the Syrian Refugee Resettlement Scheme and as such the council's proportionate level of support would be up to 60 persons and council officers would enter into formal discussions with the Home Office to progress this proposal.
As with the Syrian Refugee Resettlement Scheme, the council will work with Registered Social Landlords (RSLs) and other providers to secure appropriate accommodation for resettled families.
Council leader Lawrence Fitzpatrick said: "The situation in Afghanistan is absolutely tragic and there are so many desperate people in need of help. This is a humanitarian crisis and we have previously helped in the efforts to resettlement Syrian refugees. Our expertise in that area will help us to support the Afghan Citizens Resettlement Scheme and we will enter into discussions with the Home Office to find out how we can help.
"This programme is enormous and the challenges faced by council's will be significant. However, these people need not only our compassion but they also need our help. This is an emergency situation and we will do what we can to support the Afghan Citizens Resettlement Scheme."
The council executive has also instructed officers to work with local third sector partners, faith groups and other community partners to co‐ordinate a response to support the Afghan refugees who come to West Lothian, including but not limited to collecting donations of clothes and household items. This will include the council helping to facilitate offers of support from local organisations.
Dundee City Council is offering support to Unaccompanied Asylum-Seeking Children (UASC) after a report was approved.
The children and families services committee voted this week in favour of the council joining the national transfer scheme (NTS) to accommodate small numbers of young people aged 16-17 who have arrived in the UK as asylum seekers.
Councillors were told that in response to changes to the NTS nationally, a working group involving key partners from the council, NHS Tayside, further and higher education and the third sector has been established to plan and coordinate a local approach.
The emerging emergency situation in Afghanistan is also acknowledged in a report.
Committee convener Councillor Stewart Hunter said: "Changes to arrangements nationally mean that Dundee has a chance to take responsibility and offer support and care for these young people through the national transfer scheme.
"We already have a strong track record of helping families from Syria. I strongly believe that our city wants to reach out to those who are suffering and offer shelter and support. That is why I am keen we can assist those who have suffered so much trauma in their young lives."
Authorities in Edinburgh, Angus and Fife have already signalled their support for the resettlement scheme, among others.
The Scottish Refugee Council has started an Afghan Support Network to coordinate all of its members' generous offers of support.