More Scots are worried about running out of food
New figures released by the Scottish Government's annual Health Survey have indicated that more people living in Scotland have been worried about running out of food in the past year.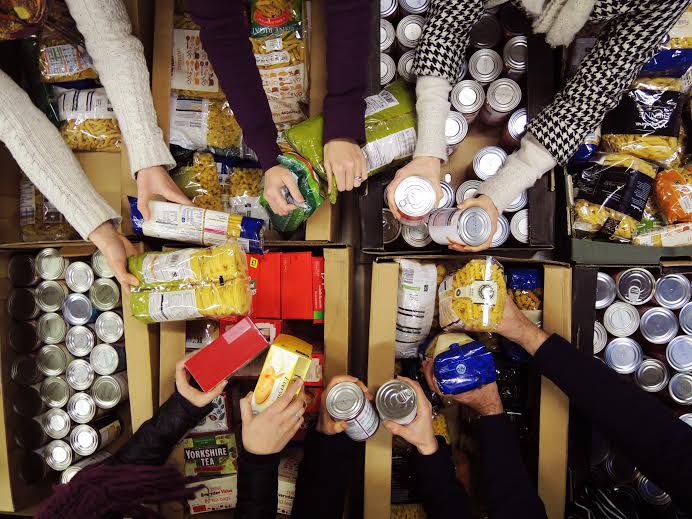 Campaigners have said such worries reinforce the need for stronger action to be taken to stop people from having to turn to emergency food aid.
The survey has shown an increase to 9% of people in Scotland facing food insecurity in the last year, compared to 8% in the previous year.
Low pay, insecure work and issues with social security all contribute to food insecurity.
A Menu for Change, a partnership project involving the Child Poverty Action Group in Scotland, Nourish Scotland, Oxfam Scotland and the Poverty Alliance, has said it is absolutely unacceptable for so many people to be facing food insecurity because of low income.
The project has previously welcomed plans to bolster social security through a new Scottish Child Payment, as this will help to prevent food insecurity for many families by topping up their incomes by ten pounds per week per child.
The Scottish Government's survey also revealed that 21% of adults under 65 years old living alone are worried about running out of food due to a lack of money or resources. These households will not be covered by the Scottish Child Payment.
A Menu for Change is, therefore, calling for an increase in the Scottish Welfare Fund to better help all those who fall into crisis.
The fund's budget has remained the same since its introduction in 2013, representing a real-terms cut.
Between 2018-19, 43% of all crisis grants awarded -107,855 grants – were for people running out of food.
Over half of all crisis grant recipients since the Scottish Welfare Fund was introduced are single-person households.
A previous report carried out by A Menu for Change, revealed a mixed picture of Scottish Welfare Fund delivery across Scotland and stated that its budget needed to be increased so that it can do more to reach the full number of people being pulled into crisis.
In the eighteen-month period between April 2017 and September 2018, figures collated by A Menu for Change showed that 480,583 food parcels were distributed by both Trussell Trust and independent food banks across Scotland, nearly double previously reported figures.
Margaret MacLachlan, project manager at A Menu for Change, said: "Right now in Scotland, too many people are being pulled into food insecurity because of low income, and if we are to make progress in stopping the need for food banks, the safety net must be strengthened for everybody. A weakened social security system, low pay and insecure work are forcing people to crisis point.
"While the Scottish Child Payment will be a welcome lifeline for families who are struggling financially across Scotland, many people turning to emergency grants live on their own and won't be helped by this new benefit."
She added: "The UK Government must act urgently to fix Universal Credit and uprate working-age benefits but Scottish Ministers can and should act too by also increasing the Scottish Welfare Fund, which has faced a real-terms cut in its budget since 2013, so the support is there for those who need emergency help."
Ms MacLachlan continued: "In a rich country like Scotland, one which has committed to ending hunger for everyone, no-one should be worrying about where their next meal is coming from. We can and must do better to ensure those who run out of money – whether they have a family or live on their own – can access the cash they need, so they do not run out of food."
Menu for Change has also carried out research of their own, The Found Wanting report looked at the lives of people in Dundee, East Ayrshire and Fife over the course of a year.
The body found that low and irregular wages, combined with a social security system that too often fails to provide even a basic safety net.
These are what push people into food insecurity, where they don't know if they will be able to afford their next meal.
It also revealed People going for days without eating. Having to choose between paying for food or rent. Parents not eating so their children can.
Menu for Change also said that beneath such problems lies people's deep sense of shame at having to ask for help and the deep stress and worry created by just not having the money they need to buy food.