MSP learns how vibrant Govan community is being transformed
Govan's ambitious multi-million transformation with housing at its heart has received a ministerial seal of approval.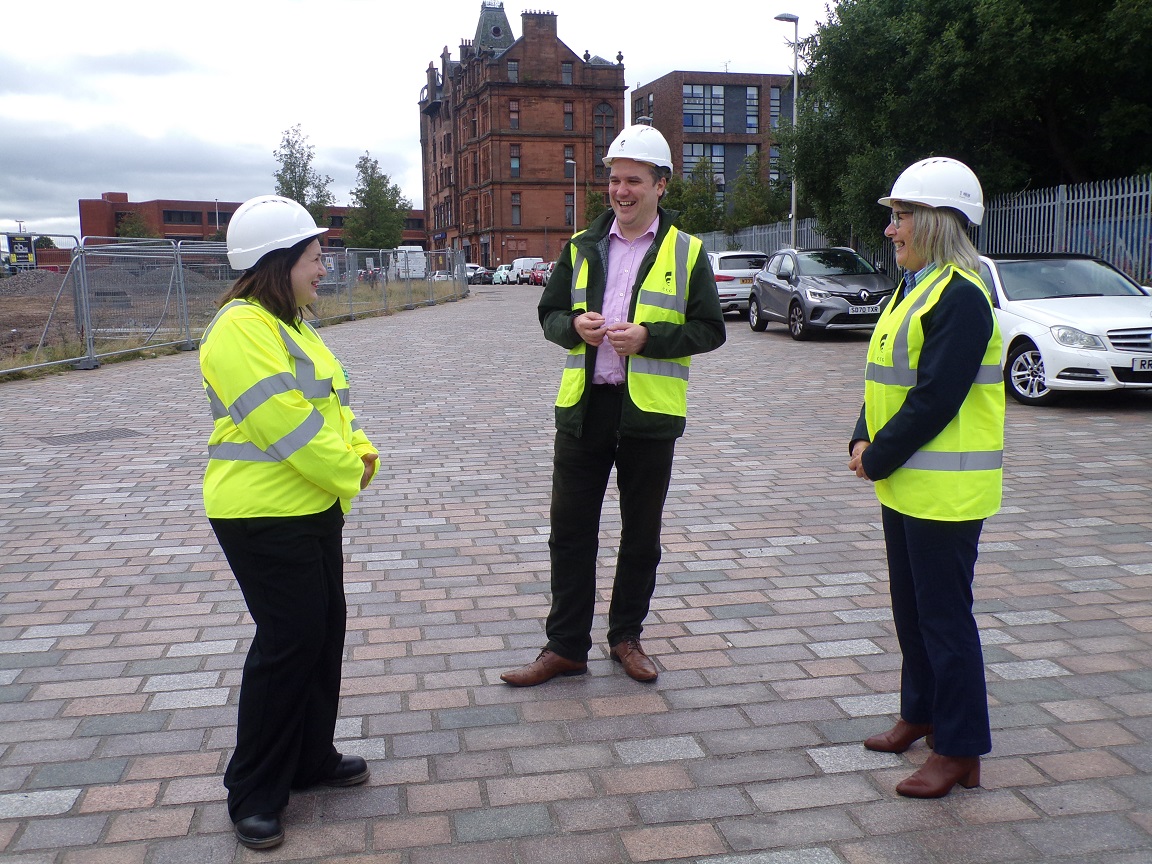 Tom Arthur MSP, the minister of public finance, planning and community wealth was in Govan to see a range of improvements which will transform the lives of local people.
New housing, a transformation of the streetscape with new shop fronts, and an innovative eco-focused energy scheme for a landmark former church are all in the pipeline for Govan.
The huge regeneration activity has many partner organisations - notably the Scottish Government and Glasgow City Council.
Glasgow City Council leader Councillor Susan Aitken accompanied the minister on his visit to the community.
Mr Arthur also attended a meeting of the Scottish Urban Regeneration Forum (SURF) before touring the so-called 'Clyde Mission' funded projects.
Clyde Mission is a partnership including Glasgow City Council, the Scottish Government, other local authorities and other organisations, and which aims to use the River Clyde as a focus to bring sustainable and inclusive economic growth to Glasgow, the city region and Scotland.
The first boost for Govan is coming in the shape of 92 flats costing £17 million from Govan Housing Association in a striking waterfront development to transform Govan Cross.
The new homes for rent – with an additional six commercial units beneath them – will be created at Water Row close to the Clyde. Many will have stunning river views as part of a wider multi-million masterplan.
The construction will be carried out by CCG (Scotland) and the project is being designed to meet Glasgow City Council's 'Glasgow Standard' for new build housing - providing affordable, warm, safe and highly energy-efficient homes.
All 92 flats will have two bedrooms, with 10% being designed to 'wheelchair adaptable' standards. The development will be between four and six storeys high and comprise of three blocks.
Govan Housing Association's development is the first stage of a bigger Water Row Masterplan first revealed in 2018-19 which focuses on the rejuvenation of the Govan waterfront. It will include a new bridge linking the area with Partick, up to 200 homes and new businesses at an estimated cost of nearly £57m.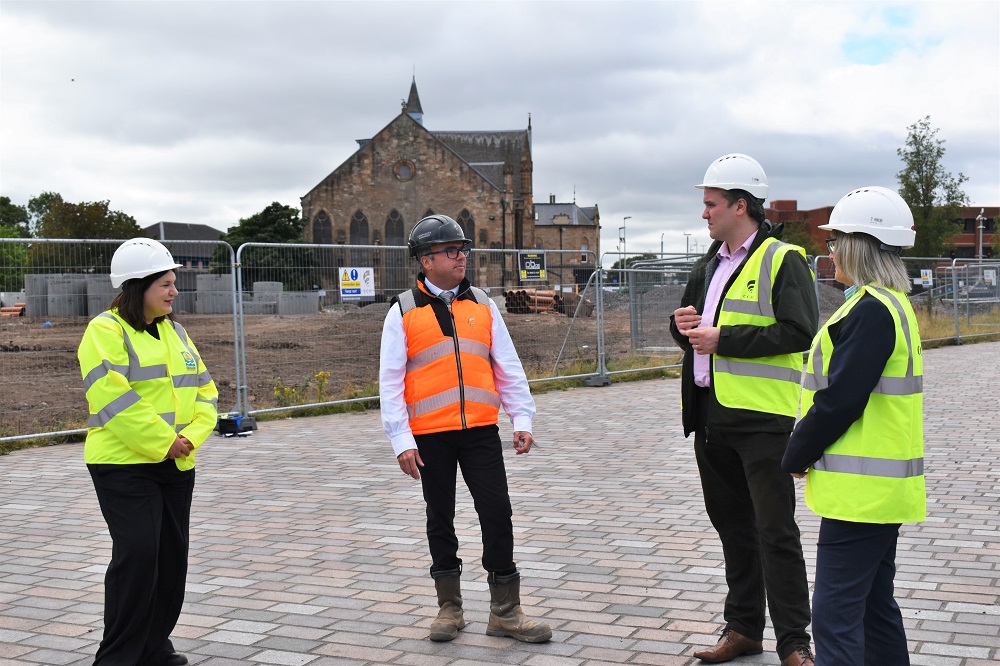 The area is also set to benefit from an innovative scheme from Govan Heritage Trust with funding of £463,000 to deliver a 200 kilowatt river source heat pump.
This will provide heating to the iconic Govan Old former church which is being developed for use by businesses and the community.
The Govan Riverside Town project is also being developed with £200,000 to improve 16 shopfronts in Govan - particularly focusing on Burleigh Sreet and Harmony Row.
During his visit, Mr Arthur and Councillor Aitken met representatives involved in all three projects.
Fiona McTaggart, chief executive of Govan Housing Association, said: "We are delighted the Minister was able to see first-hand the scale of the work which is transforming Govan. It really is a team effort involving many organisations whose shared vision undoubtedly will transform this vibrant community."
CCG director John Baggley said: "CCG is committed to providing quality, sustainable homes for the people of Glasgow and we were delighted to welcome the Minister and Council Leader to the landmark Water Row project. The transformation of Govan is hugely significant and we are very proud to be part of the latest evolution of one of Glasgow's most historic districts."
Minister Tom Arthur added: "Govan is a clear example of how local efforts to regenerate communities can bear fruit and sets the standard which we hope to emulate across Scotland. Progress on improving housing and shopfronts while introducing green energy measures has been achieved during a very challenging time for people and communities.
"This kind of community-led action is at the heart of the Scottish Government's approach to regeneration."
Councillor Susan Aitken, leader of Glasgow City Council said: "These projects point to the ongoing regeneration of Govan, an area for so long struggling to recover from the loss of manufacturing, but at the same time rich in potential. We can look forward to more activity in Govan in the years to come, bringing new homes, jobs and opportunities, both on the waterfront and in the wider area."