'Myth-busting' Universal Credit adverts banned for misleading public
A series of UK Government advertisements aiming to dispel myths about Universal Credit have been banned by a regulator for misleading the public.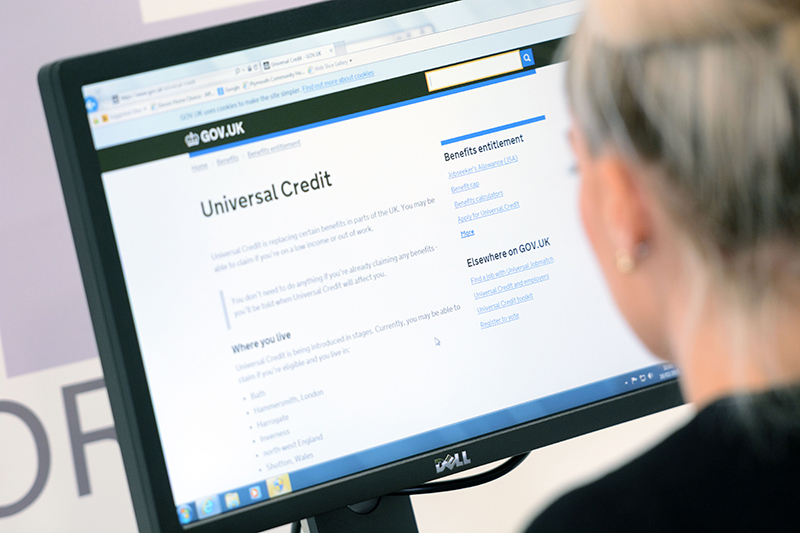 The Advertising Standards Agency (ASA) received 44 complaints about six regional press adverts for the Department for Work and Pensions (DWP) published in the Metro, and a web page hosted on the Mail Online and Metro Online websites.
The adverts from May and June, which claimed to "set the record straight" about Universal Credit, declared that people moved into work faster on the benefit.
This claim "did not accurately reflect the evidence", the ASA said.
Another advert read: "Myth: Universal Credit makes it harder to pay your rent on time. Fact: Your Jobcentre can give you an advance payment and pay rent directly to landlords."
They also listed "myths" such as "Universal Credit doesn't work" and "you have to wait five weeks to get any money on Universal Credit" followed by "facts" reading: "People move into work faster on Universal Credit than they did on the old system" and "if you need money, your Jobcentre will urgently pay you an advance".
In a statement, the DWP said: "We are disappointed with this decision and have responded to the Advertising Standards Authority.
"We consulted at length with the ASA as we created the adverts, which have explained to hundreds of thousands of people how universal credit is helping more than 2.5 million people across the country."