Nationwide invests in automatic energy switching company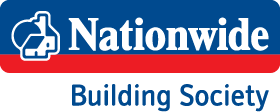 Nationwide Building Society has announced it will invest in Switchd, a company that automatically switches people's energy supplier to ensure they are always on the best deal.
Unlike many other providers, Switchd searches deals from across the whole market including the big six suppliers and smaller players.
On average, households who use Switchd save around £400 a year on their energy bill, with the average customer switching to a new deal every six to nine months.
The investment is the latest deal from the building society's £50 million Venturing Fund designed to create partnerships in which Nationwide and the start-ups share knowledge and expertise.
Switchd factors in any exit penalties that may be payable for leaving a deal early to ensure this doesn't wipe out the benefit of switching. Customers are also emailed as they start the switching process and have a two-week period to cancel the switch if they change their mind.
Customers can manage their accounts online or via the Switchd app. The dashboard for managing their accounts allows them to submit meter readings and log any preferences, such as only switching to green energy suppliers or setting a minimum saving for a switch to occur.
Switchd, which offers paid-for plans from £1.99 a month, ensures access to 100 per cent of the market, rather than just those that pay a commission for switching, which some suppliers rely on and may not be the cheapest.
However, Switchd will not charge a penny until they can save customers £50 a year or more. A free version is also available, but this only gives access to suppliers that pay a commission.
As part of its Venturing Fund, Nationwide is making strategic investments in and partnering with early-stage start-ups exploring innovative products and services that could provide real benefits for the Society's members in the future.
Tony Prestedge, deputy chief executive at Nationwide Building Society, said: "As a building society, helping people to live their lives by make the most of their money is at the heart of what we do. Utility costs are usually one of the largest outgoings after the mortgage or rent payment, but people either don't know how to switch or don't feel there is any benefit in doing so. Switchd uses the latest technology to help people ensure they are always on the best deal for their energy usage.
"Nationwide continues to work with start-ups who are at the forefront of using the latest technology, which could provide real benefit both to our members and society in general. As well as using our wealth of experience to help these firms at an early stage, we are learning the latest techniques from them which we can utilise in our developments. Therefore, it's a real win-win partnership for both of us."
Llewellyn Kinch, co-founder of Switchd, added: "We are incredibly excited to announce this investment. It will prove vital in fulfilling our mission to get everyone in the UK on the best energy deal. As well as giving us the funds to grow and develop our product, this partnership will give us the opportunity to learn from Nationwide – a building society renowned for its focus on making customers' lives better."