Nationwide members switch to green energy ahead of looming price increase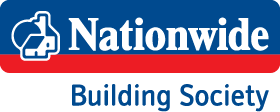 Members of Nationwide Building Society are switching to green energy as the society takes action to help beat the looming energy price increase.
The Society is encouraging its members to take advantage of a six months' free subscription to Switchd – an energy comparison tool that constantly sweeps the energy market for the cheapest deals - before 1 April when Ofgem's price cap changes come into force.
COVID19 has had a detrimental impact on the finances of many households – a situation that may be exacerbated as energy prices could jump by up to £962 a year from 1 April 2021.
If Switchd finds a better deal than the customer is currently on, they'll automatically switch them to it, saving members time and money. So far, around 2,700 Nationwide members have already signed up and will have saved over half a million pounds (£526k) in annual energy bills. This equates to £248 each on average – more than offsetting the predicted rise in energy bills this spring.
People could also save more depending on where they live. On average, people living in the South West could save the most on their energy bills (£308) when using a direct debit, followed by those in London (£305), with the North West and Northern Scotland potentially saving the same amount.
Switchd also checks green energy options and allows people to switch solely between green energy suppliers. Almost a third of Nationwide members have selected this option, saving money and also the equivalent carbon of driving more than three million miles, enough for a trip to the Moon and back six times over.
Nationwide has said it is committed to help cut carbon emissions from homes across the UK, using its expertise, partnerships and innovation to help make millions of existing homes greener, more sustainable and fit for the future. This includes making a £1 billion loan fund available for borrowers to reduce the carbon footprint of their homes and kickstart green home improvements and retrofitting.
Claire Tracey, Nationwide's chief strategy and sustainability officer, said: "Utility and energy costs are usually one of people's largest monthly outgoings after mortgage or rent payments. The changes to the price cap means these are set to become even more expensive for millions of households from this week. Nationwide members can save time and money through our partnership with Switchd and beat the price rise.
"Thousands of our members have already saved on average £248 on their annual energy bills by switching. Not only are our members saving money, but a third are also helping cut emissions by choosing green energy tariffs – collectively reducing significant amounts of carbon."
Nationwide invested in Switchd as part of its Venturing fund, which provides support to early stage start-ups exploring innovative products and services that are aligned to the Society's values and could provide real benefits for members in the future. To get the Switchd offer, members will need to visit the Nationwide website to access the link to the dedicated page for members on the Switchd website.
Switchd factors in any exit penalties that may be payable for leaving a deal early to ensure this doesn't wipe out the benefit of switching. Customers are also emailed as they start the switching process and have a two-week period to cancel the switch if they change their mind.
Customers can manage their accounts online or via the Switchd app. The dashboard for managing their accounts allows them to submit meter readings and log any preferences, such as only switching to green energy suppliers or setting a minimum saving for a switch to occur.