Nationwide boosts Scottish housing charities by £500k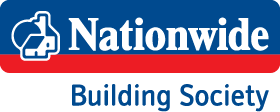 A number of community housing projects and charities are celebrating after successfully securing funding from Nationwide Building Society's Community Grant Fund.
Nationwide is supporting Scottish charities tackling the many issues associated with housing, and therefore made £500,000 available to causes committed to making a difference in communities across Scotland.
Applications for the grants closed on 5 July 2019, and Nationwide is now pleased to announce the names of those local community housing projects and charities who have been successful in securing grants from the fund.
The projects and charities in Scotland which have received funding are:
CHAP: Supporting sustainable tenancies in East Ayrshire
Helm Training: Developing and managing new homes for young people in Dundee
Kirknewton Community Development Trust: Providing a home visit support service for elderly residents.
Mull and Iona Community Development Trust: Supporting affordable housing units for the future sustainability of the community.
North Ayrshire Women's Aid: Supporting women and children fleeing violence in North Ayrshire
Open Door Accommodation Project: Providing a new 'Health and Wellbeing' project to support to young people.
Refugee Survival Trust: Providing housing support asylum seekers in Glasgow
SHAX: Helping people to move from homelessness to start and sustain a home.
South Ayrshire Escape from Homelessness: Providing support to help people sustain their tenancy.
Shelter Scotland: Supporting homeless people through training and advice in Dundee.
SSAFA Forces Help: Supporting veterans and their families who are facing homelessness.
Simon Community Scotland: Supporting young homeless men to sustain their own tenancies.
The full list of successful applicants can be viewed now on its website.
Nationwide invited applications from across the whole of Scotland for grants of up to £50,000 to fund housing projects focused on strengthening local communities and committed to making a real difference in local areas.
Projects range from innovative new housing and improving living conditions, to supporting the most vulnerable members of the community.
Garry Samson, Nationwide's regional director for Scotland, said: "We're delighted to announce the outcome of our latest Community Grants programme, with twelve housing-related charities and organisations across Scotland collectively benefitting from the Community Grant programme's funds.
"In 2007 our members voted for us to donate at least one per cent of our pre-tax profits to good causes and that the focus should be on issues around housing. The Community Grants programme is one of the ways we're trying to make a long-lasting difference, helping people living without the guarantee or stability of suitable, secure or affordable accommodation."
Nationwide has now awarded over £7.1 million to more than 189 projects across the UK. With Community Boards in each region of the UK, Nationwide will be investing over £20m in housing projects over 5 years to support local charities and organisations working to tackle housing issues in local communities.