NatWest announces £1m support for economic and domestic abuse victims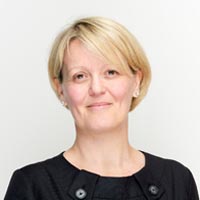 NatWest Group, the owner of the Royal Bank of Scotland, has launched a £1 million fund to support victims of economic and domestic abuse, in a new partnership with SafeLives.
SafeLives is a UK-wide charity dedicated to ending domestic abuse, for everyone and for good.
This new NatWest fund will be open to victims of economic and domestic abuse across the UK and will increase access to tools, support and financial assistance.
SafeLives and NatWest will work together with survivors and specialist domestic abuse services to co-create the programme, making sure the lived experience of survivors influences its design so it meets people's needs and helps build financial confidence and independence. Further details of how to access the scheme will be shared once this has been completed.
NatWest and SafeLives have been working together for the last ten months developing a supportive approach to protecting those affected by economic abuse, including a range of policies, procedures and services within the bank.
Economic abuse is a form of domestic abuse, which is characterised in relationships by controlling a person's ability to acquire, use and maintain their own money and financial resources.
The proposed new Domestic Abuse Bill going through Parliament right now recognises economic abuse as part of the statutory definition for the first time.
SafeLives' recent survey of survivors during the current coronavirus pandemic also found that financial concerns were high on the list of people's worries at this time. 75% were worried about their mental health and 52% were worried about money. Over one in ten respondents (14%) felt financial independence or stability in relation to money, work and housing would increase their safety.

For people experiencing economic abuse, advice, support and access to funds to provide some additional help as they get on the road to recovery can be a lifeline.
Alison Rose, CEO at NatWest Group, said: "Banks have a critical role to play in supporting survivors of economic abuse. The Covid-19 outbreak has been a difficult and stressful time for many people, and those experiencing economic abuse are in a particularly vulnerable position. At NatWest we are committed to championing people and families, and so we are delighted to be able to support a cause that can make a practical and important difference in people's lives.
"We are partnering with SafeLives to help empower our customers through financial education, with the goal of keeping them safe in difficult circumstances. The Fund is just one way that we will support our customers going through economic abuse, and we will continue to look at how we can develop and enhance the support further in the future."
Suzanne Jacob OBE, chief executive of SafeLives, added: "Domestic abuse is everyone's business, so we're really pleased to see NatWest taking this step. We know that economic abuse can have a devastating impact, and leave people faced with impossible choices. We hope this fund will ease some of the pressure on families living in really difficult situations."
Together with partners, SafeLives and Surviving Economic Abuse, NatWest is already working to ensure that vulnerable customers are protected at this challenging time.
NatWest customers can:
Report their circumstances using NatWest's secure online form;
Conduct secure confidential conversations with our dedicated Financial Abuse Specialist at a safe time for them;
Access existing support services including online banking and mobile app access as well as the ability to open a new account with a different sort code to hide a survivor's location after they leave.
Further sources of information and advice about sources of support for all victims and survivors can be found on the SafeLives website.
Read all of our articles relating to COVID-19 here.