New council homes planned for Beith and Kilbirnie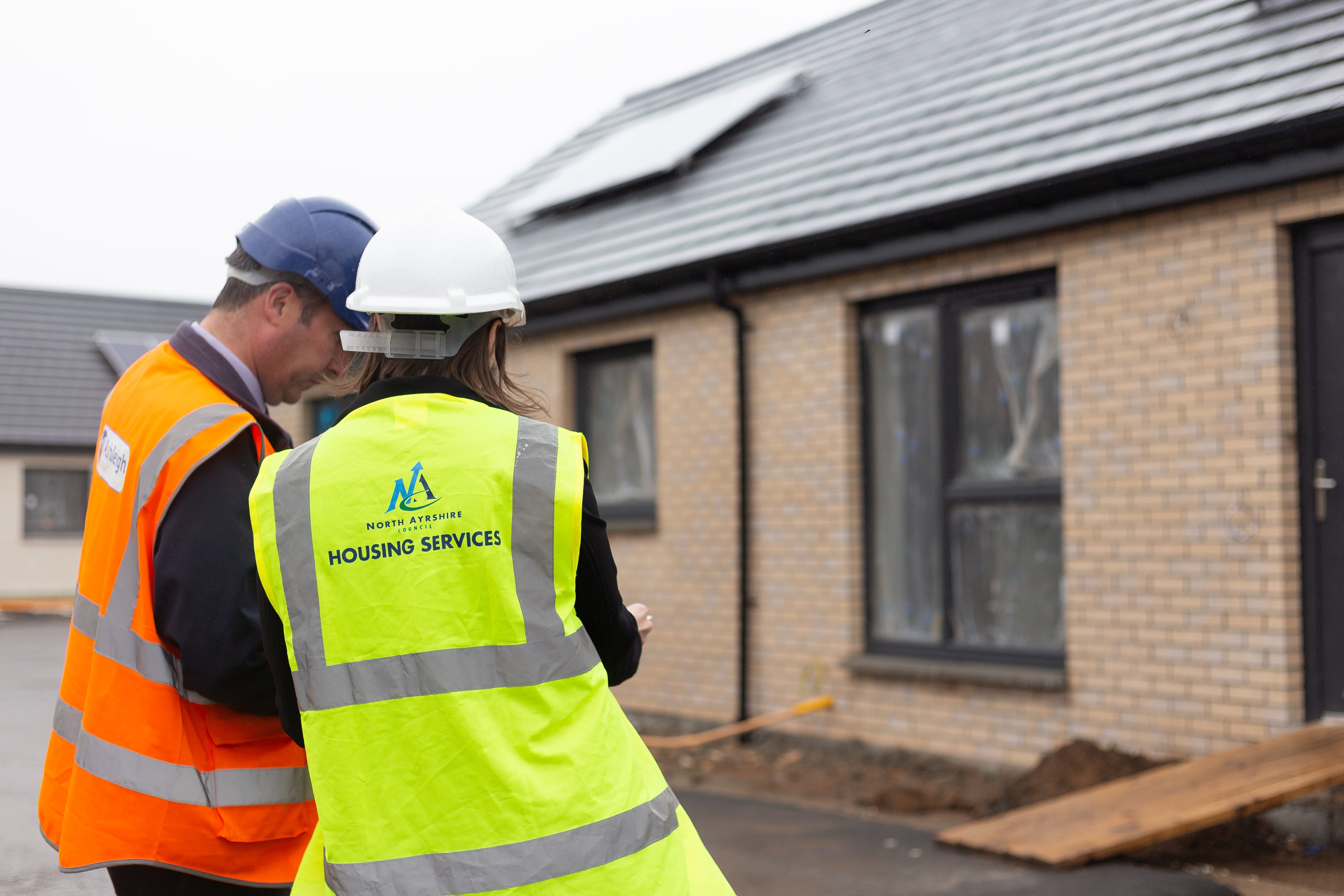 Plans to build new homes on the site of former flats in Beith and Kilbirnie are moving forward.
The demolition of the flatted blocks at 26-40 and 37-51 Laburnum Avenue in Beith, and 9-23 and 22-34 Newhouse Drive in Kilbirnie was identified as part of North Ayrshire Council's Estates Based Regeneration Programme to address areas where properties are in low demand.
The sites of the former flats will make way for a total of 14 new homes as part of the council's housing investment programme.
The proposals will see seven modern, energy efficient new homes built at each of the sites and will feature a mix of two-bedroom amenity bungalows and two-bedroom general needs homes.
Members of the public can view and comment on the draft plans until 24 February 2023, online.
A draft plans consultation event is also being held at Bridgend Community Centre, Kilbirnie, on Thursday, 16 February, 2023, with appointments available between 4pm and 6pm. To book a place, please email developmentandstrategy@north-ayrshire.gov.uk or telephone 01294 324031 by Tuesday, 14 February, 2023.
The consultation event allows interested people to obtain information about the project, view the draft site plans and house designs, and discuss the building works.
Councillor Tony Gurney, cabinet member for Place, said the creation of more high quality, affordable and accessible accommodation will form another part of North Ayrshire Council's extensive house-building programme.
Councillor Gurney said: "We are building homes in every part of North Ayrshire, ensuring people can live in modern, affordable homes which suit their needs.
"Despite the ongoing challenges caused by disruption to the global supply chain network and rising inflation, we are pressing ahead with our ambitious proposals and work is ongoing on a number of different developments in towns and villages across the area."
Construction work is currently anticipated to get underway on both sites next year.