New Cube homes are toast of Dumbarton community
Cube Housing Association has completed a £5 million development of 31 new homes and a local shop to bring an empty site in Dumbarton back to life.
For years residents in the Castlehill area wanted to see new life breathed into a site in Carrick Terrace where the tenement homes had become unpopular and all but one of the shops in a row were lying empty.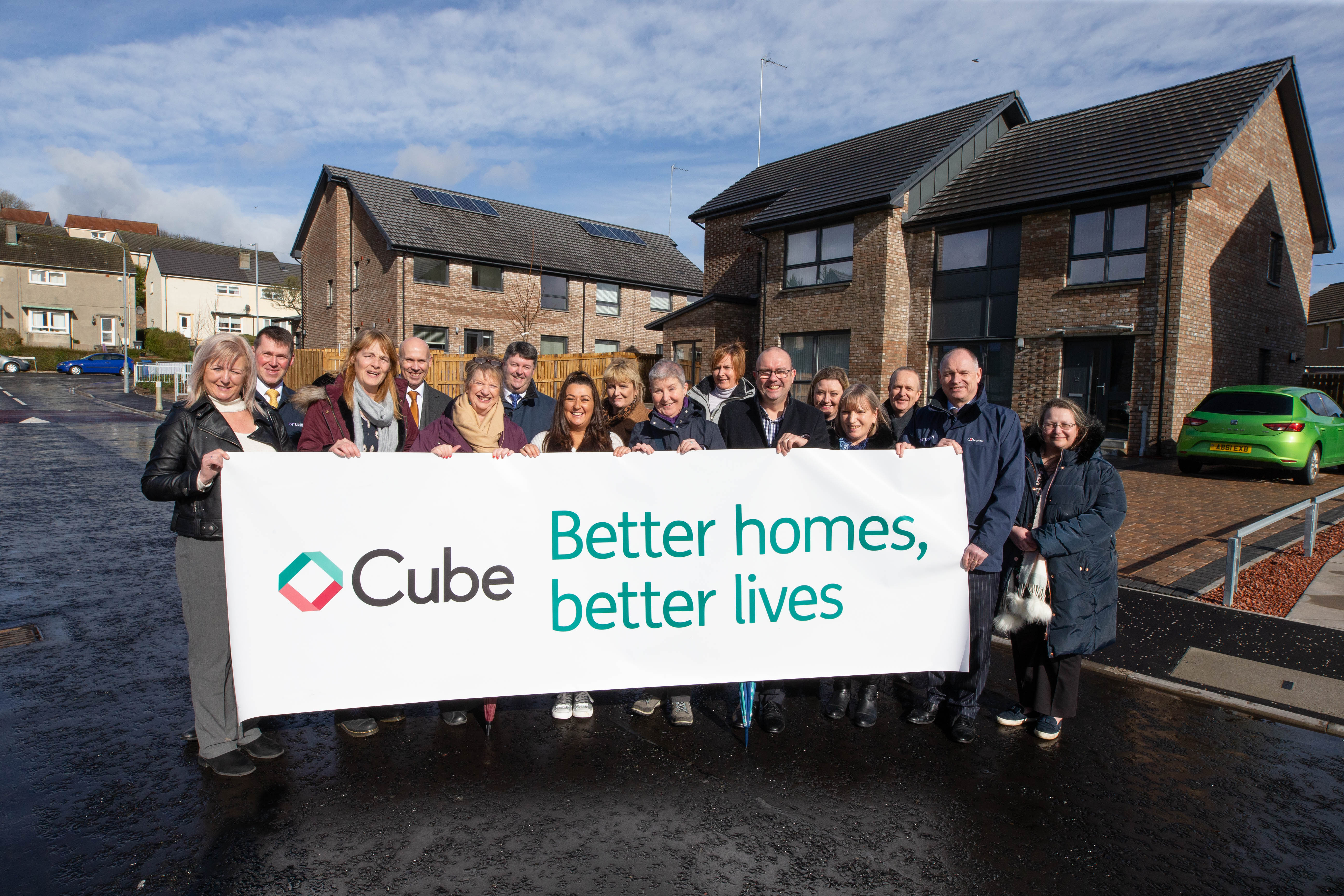 The tenements were demolished in 2013 with the site lying derelict until Cube Housing Association, in partnership with West Dunbartonshire Council, brought forward plans to build new affordable homes.
This week, Councillor Diane Docherty, housing convener at West Dunbartonshire Council, marked the official opening of the development, and heard how tenants were delighted with their modern new homes – and their community shop.
Tenant Irene Krsmanovic, originally from Barrhead, moved in recently to her three-bed house with daughter Natasha, 15, son Samuel, 17, and their dog, after relocating from England to be close to her sister.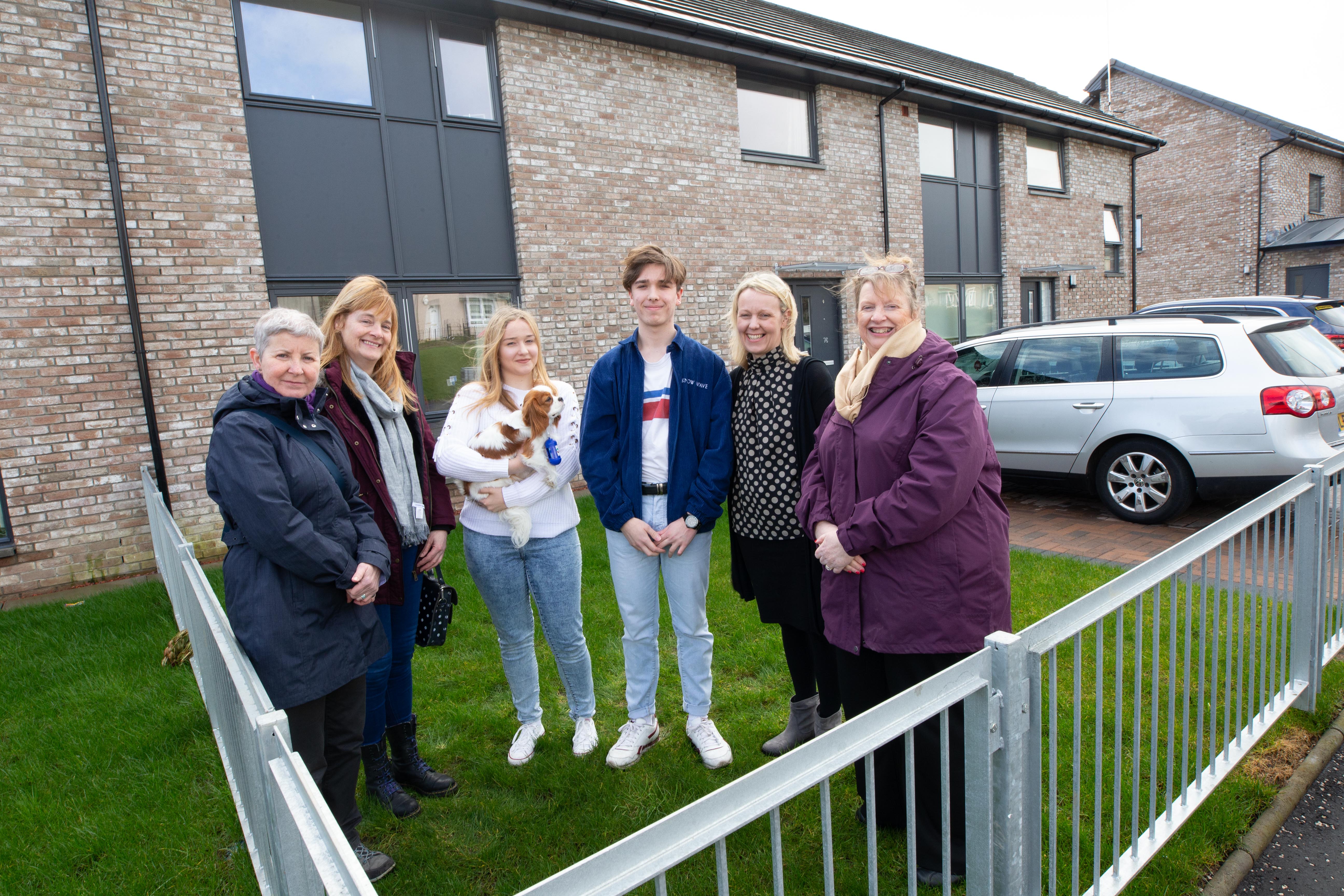 Irene said: "I feel really fortunate to have got this house and it has made a massive difference to the family. My children are delighted to have a bedroom each and the garden is perfect for Hazel, our King Charles spaniel."
The energy-efficient homes, all two-storey, are a mix of one and two-bedroom cottage flats and two and three-bedroom houses. Each has its own garden and three are built for people with disabilities.
Local shopkeeper, Zia Haq, ran the last remaining store on the old site and was moved to a temporary building while the homes took shape. Now he's happy to be at the centre of the thriving new community.
He said: "We're really happy with the new shop. It's bigger and better and is really popular with the local community. Cube and the council were great throughout the whole process."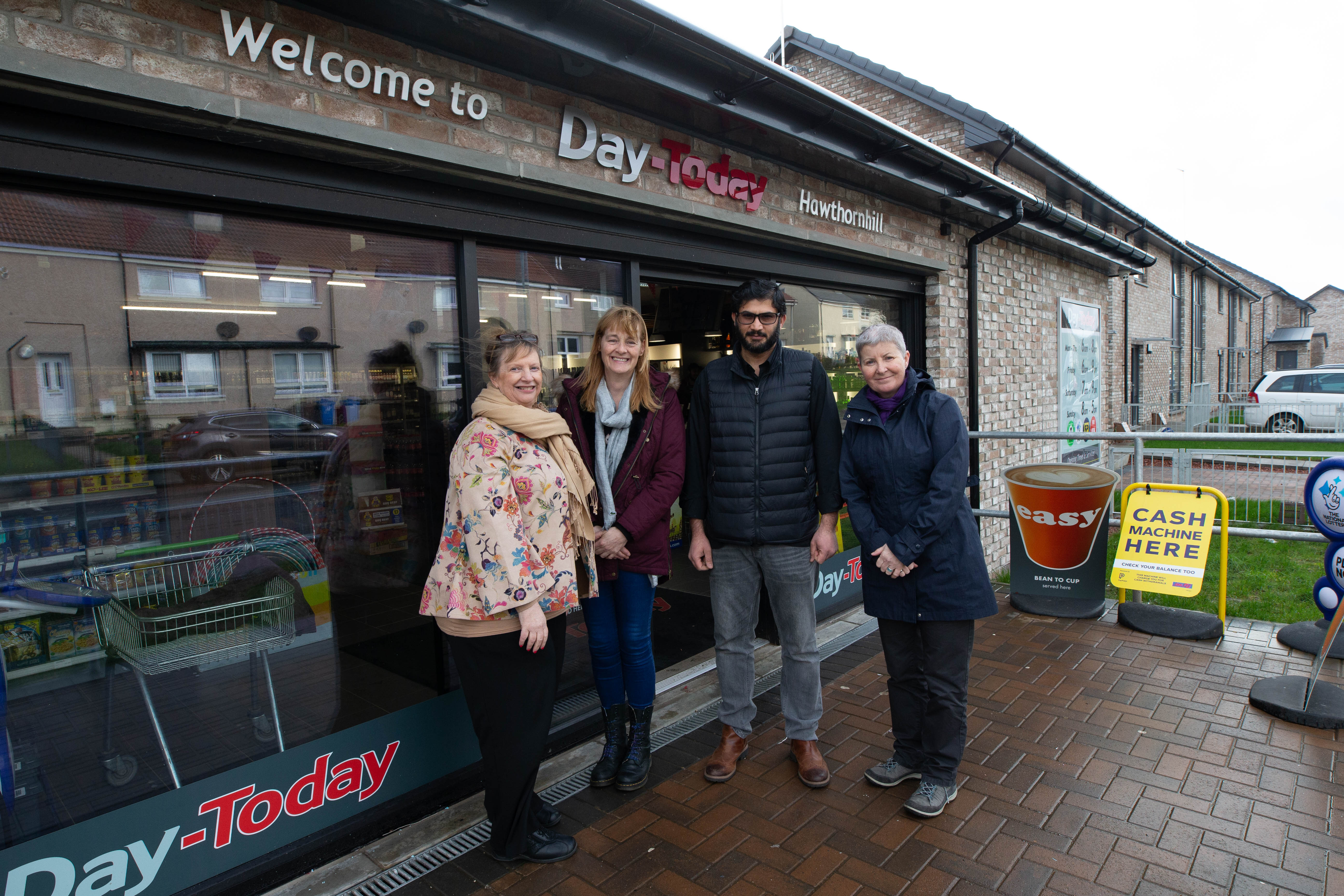 Councillor Diane Docherty said: "I am delighted to see the completion of these beautiful modern homes.
"High quality housing is a vital part of any community – and that's why the council's pledge to build 1000 new homes in West Dunbartonshire by 2021 is so important.
"The completion of these 31 homes reaffirms our strong commitment to deliver on our 'More Homes Better Homes' plan."
Cube, which is part of Wheatley Group, has so far built 138 homes for social rent in West Dunbartonshire as part of its partnership with the council. It is currently building 133 more and has plans for a further 80. The homes on the Carrick Terrace site are the first to be built by Cube in Dumbarton.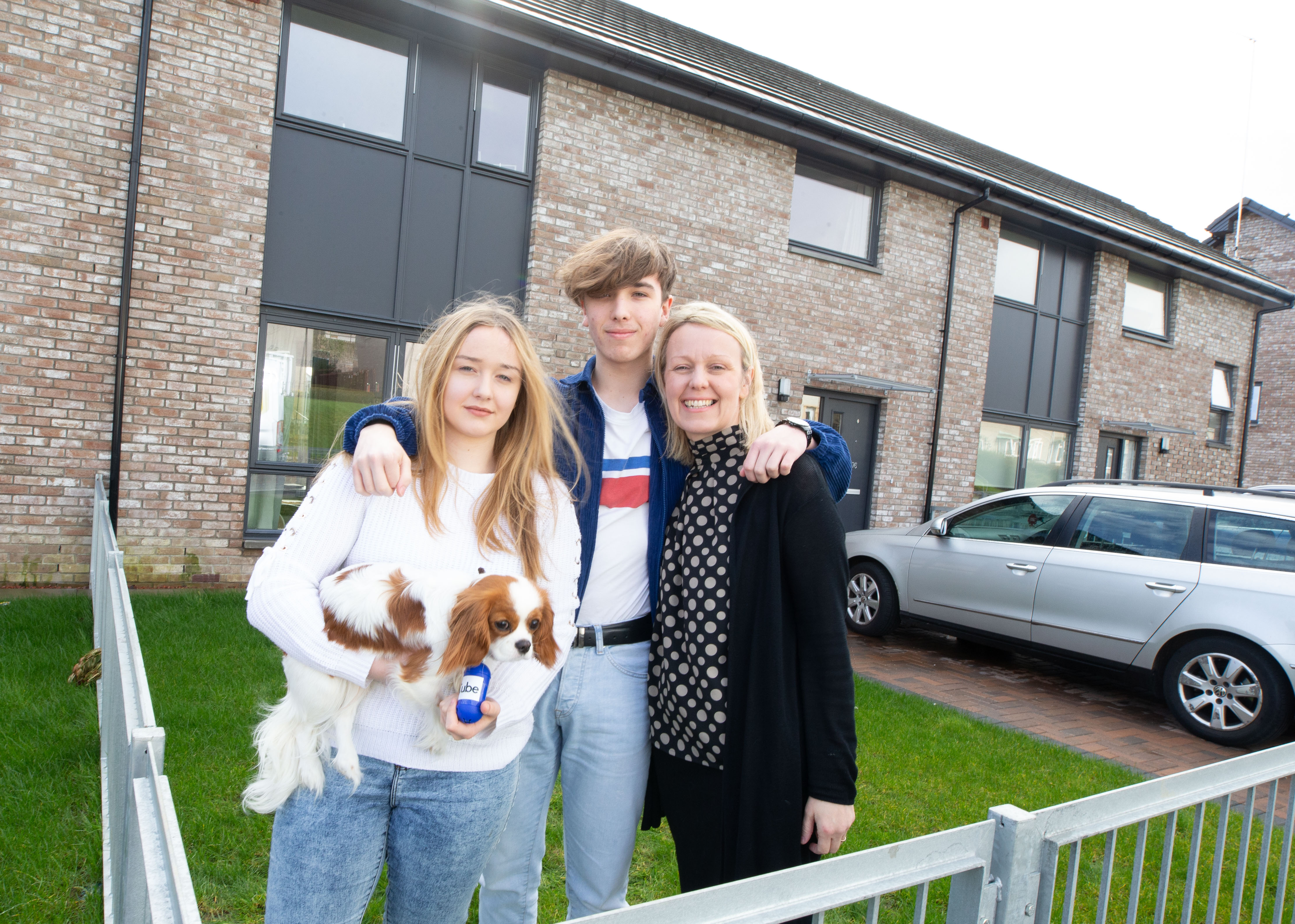 Cube director David Mackenzie said: "These new homes really have transformed the site on Carrick Terrace. They have made a big difference to the community and we know they will make a difference to the lives of the people now living in the homes too.
"The development is part of our partnership with West Dunbartonshire Council and is all about increasing the supply of much-needed affordable housing in the area."
Gordon Lee, partnering and procurement director for Cruden Building, said: "We were pleased to work in partnership with Cube and West Dunbartonshire Council to transform the Carrick Terrace site.
"We take great pride in building communities and giving back to the local area. With this project, we provided two modern apprenticeships, alongside work placements and training opportunities as well as donations to community groups."
The development was part funded by grant from the Scottish Government.