New debt navigator project at Govan Law Centre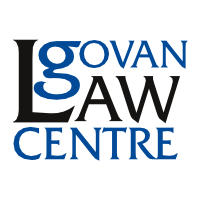 Govan Law Centre (GLC) has been awarded funding from the Scottish Legal Aid Board (SLAB) to improve its free debt and money advice service.
GLC's debt navigator project will develop online debt tools, guidance and advice in a range of formats.
The two-year project will provide links to existing information and services, and a referral system for clients with more complex debt problems. GLC also wants to test how it can join up services, and improve take-up of statutory debt solutions. The law centre is one of only 20 advice agencies across Scotland to have been awarded funding.
Mike Dailly, GLC solicitor advocate, said: "We can't wait to get started on this project. The chance to develop our online services is something we have wanted to do for some time. We think online tools can empower people to support themselves, and help us reach more people across Scotland.
"We are in the process of developing our plans with IT specialists and talking to other advice agencies across Scotland about how we link up with each other. We will have more developments to announce very soon."
SLAB launched its £3.25 million Debt Advice Journey Programme in October 2020, seeking applications designed to assist with the development of changes to working practices that help manage demand on services and improve user experience.
GLC said it hopes that the project will free up time for debt advisers to work more efficiently and help more clients and provide long-term benefits to the advice agencies and their clients beyond the end of the programme.