New domestic abuse guidance and support for councils
Councils will get more support to deal with increased levels of domestic abuse and gender-based violence during the coronavirus outbreak, the Scottish Government has announced.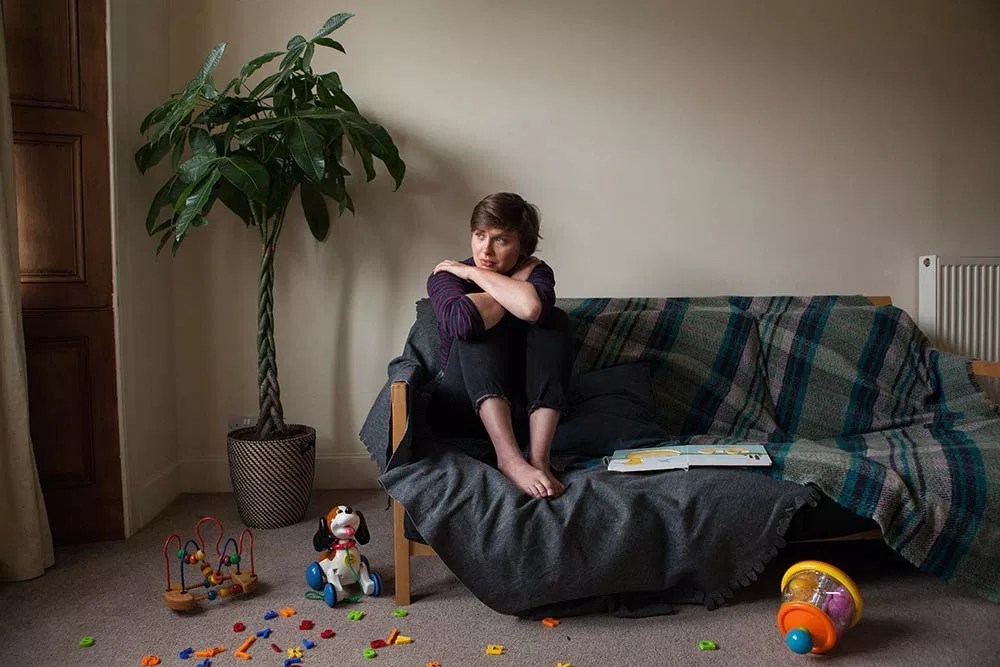 New guidance developed in partnership with COSLA signposts to local resources, and assists decision-makers in identifying women and children at risk as well as the short, medium and long term steps they can take to support their recovery and wellbeing.
The guidance is part of a range of measures introduced to tackle higher levels of abuse and violence, including a £1.5 million funding package for the women's aid and rape crisis network. It will help to maximise the effective protection and provision of support for those experiencing gender-based violence, both during this immediate crisis period and in the longer term.
Christina McKelvie, equalities minister, said: "I am both saddened and shocked that domestic abuse has increased during this lockdown period. It is unacceptable that people are at risk from those they live with. While these times are difficult for all of us, there are unfortunately those who are more badly affected. Some women and children may feel very isolated now, and need our help more than ever.
"This guidance is underpinned by our existing Equally Safe strategy and will support the strong leadership already being demonstrated by local authorities and their key community planning partners across Scotland. We want to continue to work with our partners and to share intelligence, shape the ongoing crisis response and plan for the long term.
"Together, the Scottish Government and COSLA are committed to tackling violence against women and girls wherever it exists and through whatever form it manifests. Our work in this area remains at the heart of our joint response to COVID-19."
Councillor Kelly Parry, COSLA's community wellbeing spokesperson, added: "We know that this pandemic has heightened the risks to women and children living with domestic abuse and other forms of gender-based violence globally. This supplementary guidance is informed by the expertise of a broad range of committed services and partner organisations in Local Authority areas across Scotland.
"COVID-19 does not offer abusers an excuse for their choices and their behaviours. Working closely with colleagues across health services and with third sector specialist services, we will continue to robustly seek to provide support to all victims of gender-based violence and to hold perpetrators of violence and abuse firmly to account."
The guidance comes as Scottish Women's Aid launches a new short animated film for young women who are experiencing domestic abuse during lockdown.
The film was produced by Media Co-Op and created in partnership with Scottish Women's Aid's young expert group Yello!. The panel of children and teenagers have all experienced domestic abuse in their own lives and they were involved in every part of the creative process.
The new animation highlights some of the ways that young people might be experiencing domestic abuse in their own relationships at this time, and it directs them to Scotland's Domestic Abuse and Forced Marriage Helpline for support.
Kirsty, one of the young experts from Yello! whose name has been changed to protect her anonymity, said: "I want young people to watch this video and realise that they're not alone; they're not the only ones feeling like this, and I want this video to show them that there is help available and there are people that want to help them through this. Overall, I just want every young person out there to be happy and safe, and hopefully this video will shine light as to how to get help and feel better."
Sue McKellar of Scottish Women's Aid said: "The messages in this animation have come directly from young people we work with who were so keen to reach out to other children and young people to let them know they are not alone and there is help and support available to them when they choose to talk. Each young person has had a positive experience of being listened to by Women's Aid staff and wanted to encourage others to reach out to the national helpline for support.
"The young people involved have been incredible - they have guided the animators from the very start, detailing what it feels like for young people during lockdown, what their daily lives are likely to involve and what other young people would respond to, proving that young people are the experts in their own experiences."
Read all of our articles relating to COVID-19 here.