New housing guide aims to help give refugees a safe place to call home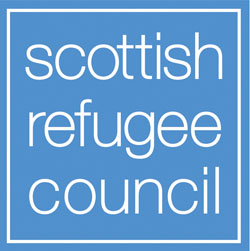 Scottish Refugee Council and the Chartered Institute of Housing (CIH) have launched new guidance to help landlords give refugees and people seeking asylum a safe and secure place to call home.
A Housing Practitioners' Guide to Integrating Refugees and People Seeking Protection provides those working in the housing sector with information and advice to help them better understand and support tenants from refugee backgrounds.
The Scottish Refugee Council's new guide highlights the important role that housing plays in helping new Scots to feel at home in their communities as they try to rebuild their lives in Scotland.
River Clyde Homes has been working in partnership with Scottish Refugee Council since 2019.
Elaine Cannon, senior manager, River Clyde Homes, said: "We have a very positive working relationship with Scottish Refugee Council and it has been a real pleasure attending the information day sessions and welcoming New Scots to Inverclyde to let them know about the housing and services we can offer. Our staff have already helped several people settle into the area and they appear to be thriving. We are keen to continue to work with Scottish Refugee Council and hopefully more families will decide to set up home in Inverclyde."
The launch comes as the UK Government attempts to push through its Nationality and Borders Bill, which includes plans to house people seeking refugee protection in offshore "reception centres". These proposals have been widely condemned as cruel and unworkable by charities and faith groups.
Scottish Refugee Council's housing and development officer, Grant McPhail, said: "The UK asylum process is complex. It can take many years and is often a harrowing experience for the people going through it. Every person seeking refugee protection has their own unique story. They come from different countries, cultures and backgrounds – but one thing most people we support have in common is that they are living with trauma.
"We wanted to raise awareness of some of the reasons why people might be forced to flee their home countries and highlight the tools and resources available to help housing practitioners support New Scots and ensure that they understand their rights, obligations and options as tenants."
People seeking asylum can't work and have very little control over many aspects of their lives, including where they live. Once granted refugee protection, they are no longer entitled to Home Office support and have just 28 days to find new accommodation. As a result, more than 95% of newly recognised refugees supported by Scottish Refugee Council experience homelessness.
Nelson Omar Barillas Calderón and his family moved to Scotland from El Salvador in search of safety. Like many refugees, they spent time in emergency temporary accommodation while waiting for a more permanent home to be found.
Nelson said: "We lived in three different areas before moving into our current accommodation. In two of them, we only stayed one or two months so we didn't have a chance to meet our neighbours or make friends. That uncertainty was very stressful for us all. Not knowing what to do, where to go, or who is supposed to help you can bring a lot of complications."
Ashley Campbell, policy and practice manager, CIH Scotland, said: "We are very pleased to support the publication of this updated guidance. Housing practitioners make a huge difference to people's lives on a daily basis and raising awareness of the asylum system in the UK means that we can take a step towards making sure every New Scot feels welcome and can get the support they need."
Scottish Refugee Council and CIH are preparing to host an interactive workshop for frontline housing staff on Thursday, 19 August from 11.30am to 1pm.
The virtual event is an opportunity for housing professionals to hear from guest speakers, share experiences and discuss practical solutions to key challenges in the asylum process. To book a free place at the Supporting the Integration of People Seeking Protection and Refugees event, visit: cih.org/events.