New report calls for more housing co-ops in Scotland
Housing co-ops create safer and stronger communities which offer cheaper rents and more power to tenants and action is needed to encourage more of them in Scotland, according to a new report.
With 150,000 people on council house waiting lists, Scotland has just 11 registered housing co-ops, compared to 685 across the UK.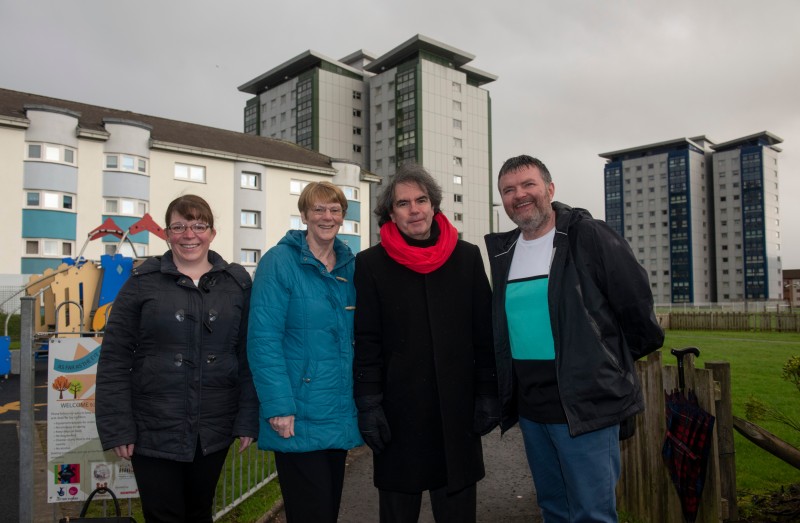 The Shared spaces – how Scottish housing co-ops build communities report, launched at Holyrood last week by Co-operatives UK for Scotland's Cross Party Group (CPG) on Co-ops, features case studies including West Whitlawburn Housing Co-op, Edinburgh Student Housing Co-op and Ploughshare Housing Co-op.
The report identified significant benefits delivered by co-ops, including:
STRONGER, SAFER COMMUNITIES: West Whitlawburn in Cambuslang, near Glasgow, was an estate riddled with crime and drugs. The co-op, which celebrates its 30th anniversary this year, made significant changes to create a safer estate with warmer, more attractive homes;
AFFORDABLE RENTS: Edinburgh Student Housing Co-operative charges just £322 per month to its 106 residents – against typical students rents in the city of £550-plus for month and up to £1000 for top-end accommodation;
TENANT POWER: Residents of housing co-ops have a real say over their homes and issues that fundamentally affect their lives.
The report says the decline of social housing stock in Scotland (and parallel rise of the private rented sector) has created a major challenge for those looking for affordable homes in the social rented sector. By highlighting successful housing co-ops in Scotland and what they can achieve, and bringing this to the attention of MSPs, the report authors aim to put the sector on the policy map. The report includes an eight-point plan to help deliver more housing co-ops in Scotland.
Its recommendations to the Scottish Government include:
Funding a three-year pilot programme to aid the development of more housing co-ops in the social and private rental sectors;
Consulting Scotland's social tenants to better understand their appetite for increased involvement in decisions regarding their homes and neighbourhoods;
Lowering the costs and increasing the scale of community-led housing projects and working with the sector to create a Co-operative Foundation to help finance larger community-led projects.
Guaranteeing support for social housing co-ops to undertake urgent safety improvements post-Grenfell;
Helping non-registered housing co-ops expand, by granting a carefully targeted relief from Land and Buildings Transaction Tax on additional property purchases made by fully mutual housing co-ops.
Ed Mayo, secretary general of Co-operatives UK, said: "More people in Scotland deserve the choice to live in successful, affordable, collaborative communities. Scotland is ready for a more co-operative economy and we think that should start in the home."
James Kelly MSP, convener of the CPG on Co-ops, added: "We hope colleagues across the Scottish Parliament and beyond with an interest in co-operation, housing and social justice will read this report and support our recommendations for more co-operative housing in Scotland."