New report calls for Scottish Welfare Fund safety net to be strengthened
The system for administering emergency payments used by people who have run out of money for food and other essentials could be improved but needs more cash, according to a new report.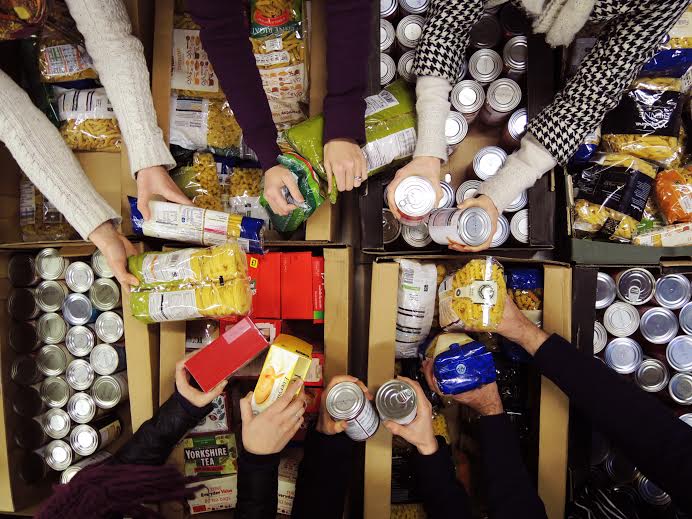 The report was published today by A Menu For Change, a three-year project led by Oxfam Scotland, the Child Poverty Action Group (CPAG) in Scotland, Nourish Scotland and the Poverty Alliance and funded by The National Lottery Community Fund.
Researchers examined practice across Scotland and found that the Scottish Welfare Fund is delivered in different ways in different parts of the country. Based on these findings, they have set out a series of recommendations on how the Fund could be run to help those facing food insecurity access payments more easily.
The report finds that some local authorities do not advertise the Scottish Welfare Fund as much as they would wish because if it operated at full demand, they would not be able to cope.
Unlike in other parts of the UK, the Scottish Welfare Fund serves as a much needed and welcome additional safety in Scotland by issuing Crisis Grant payments, but its budget has remained static since it was introduced in 2013, representing a real-terms cut.
Yet there are worrying levels of food insecurity and the number of people forced to use a food bank continues to grow. In March, research showed almost double the number of food parcels are handed out in Scotland than previously thought, with nearly half a million distributed between April 2017 and September 2018. It comes after Scottish Government data showed 8% of adults in Scotland are worried they will run out of food.
The Scottish Welfare Fund is administered by councils using funding from the Scottish Government and is comprised of a programme and administration budget. Many local authorities are having to top up their administration allocation with money or wider resources just to continue distributing current grants.
In the report, A Menu for Change, which is campaigning to tackle the causes of food insecurity, recommends how councils can remove barriers to get money into the pockets of people who need emergency support as quickly as possible.
Interviews with staff from local authorities across Scotland highlighted examples of good practice, but also found that most councils do not offer face-to-face applications for vulnerable clients – despite this being in national guidance – because they lack the staff resource and space.
By paying applicants in cash, better referring clients to wider support and giving decisions over the phone, researchers found that people would get the help they needed more quickly.
While A Menu for Change wants councils to do everything they can to adopt best practice immediately, today's report recommends increasing the administration component of the Fund so that councils can reach more people and support them better through, for example, investing in more staff capacity. As a result, more people should be able to apply for the grants. Therefore, the report also calls for the programme budget to be increased to meet anticipated higher levels of uptake.
Today's report highlights evidence given by the Scottish Government to a Scottish Parliamentary committee, stating there are no plans to increase funding levels from the existing £38 million per year (£33m programme, £5m administration), while noting the existing programme budget is under-spent.
The recommendation comes after The Poverty and Inequality Commission recently highlighted that investment in social security is one of the biggest ways of reducing poverty.
David Hilber, project officer at A Menu for Change, said: "If you've run out of money, the Scottish Welfare Fund should be there to ensure you can get cash to buy food and other essentials, but our research has found barriers along the way. Too few people know that the fund exists and councils say they can't afford to properly advertise it because of the potential scale of the demand.
"It is clear from speaking to council staff working across Scotland that they are doing their best to support those in need, and want to do more. We've identified a set of practical steps that local authorities can take to help get this emergency money into people's pockets when they need it most.
"While councils across Scotland are doing great work in really trying circumstances, ultimately more cash is needed to properly resource this lifeline and to put our recommendations into place.
"These Crisis Grants could help stop a lot more people from needing to turn to emergency food aid, but there needs to be the money for councils to give out the fund properly.
"While the pressures forcing people into the position where they can't afford food often aren't coming from councils or the Scottish Government, this Fund should be available for immediate support.
"Those facing financial crisis in Scotland should know about the Scottish Welfare Fund and not face unnecessary difficulties in accessing the help they are entitled to. Ultimately, if more people were directed to the Fund, more people could get the cash they need before they need to turn to emergency food aid."