New report outlines case for reducing rates of smoking in social housing sector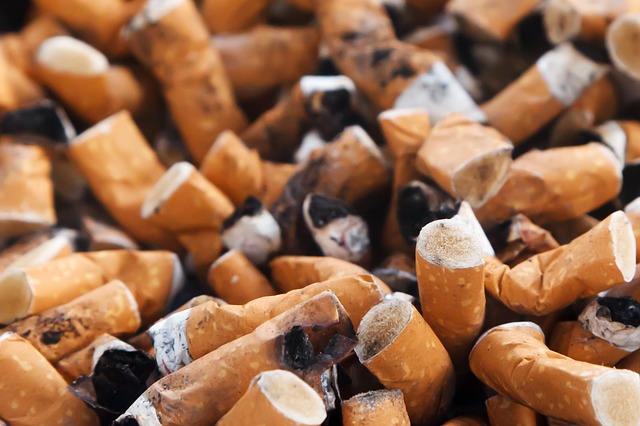 A new collaborative report from Action on Smoking and Health (ASH) and the Housing Learning and Improvement Network (LIN) has outlined the case for reducing rates of smoking in the social housing sector as part of social landlords' health and wellbeing activity and the action needed to achieve this.
The report aims to equip the public health and social housing sectors with the information required to progress action on smoking and improve the support available to people who smoke and live in social housing. The report also identifies improvements that could be made at a national level to better support local action.
It is timely following the COVID-19 pandemic and the stark health inequalities present in our society coming to the surface. This report also demonstrates the smoking-related inequalities that drive and exacerbate wider health inequalities.
The report revealed that the smoking rate among social housing residents is one of the highest in England, higher rates of smoking mean people living in social housing are disproportionately affected by the substantial health and economic inequalities caused by smoking.
The gap in smoking rates between people living in social housing and people living in other types of housing has worsened in recent years, exacerbating inequalities.
Successful collaboration between social landlords and public health teams is already underway in England, providing replicable models and lessons for action in other areas.
However, practice remains inconsistent and greater support and leadership is needed by central government, including additional resource.
The report states that successfully delivering on this agenda would radically improve the lives of social housing residents whilst delivering on shared ambitions for social landlords, central and local government, and the NHS.
Lastly, this report comes at a time when many residents are very concerned about the cost-of-living crisis. The report therefore makes several recommendations for social housing providers, local government public health teams and the NHS and central government.
Ian Copeman, operations director at Housing LIN, said: "The Housing LIN, through collaboration with ASH, has gained better insights into the opportunities available to social landlords to enable them to support residents quit smoking. The report demonstrates the 'why' but also the 'how' when it comes to delivering support. The findings from the study will help guide post-COVID recovery throughout the sector to tackle the disproportionate inequalities experienced by social housing residents who smoke. This is particularly pertinent in the midst of a cost-of-living crisis."
Hazel Cheeseman, deputy chief executive at ASH, commented: "This joint report with Housing LIN is important and timely as we wrestle with the impact of the cost-of-living crisis and the health inequalities laid bare by the pandemic. Smoking is a major driver of the poor health and early death disproportionately experienced by people living in social housing and pushes residents and their families into poverty. However, this is also a problem that we know how to fix.
"This report provides a starting point for housing providers keen to address this issue and better support the health and wellbeing of their residents. We look forward to working with the sector to implement its recommendations and identifying how thousands more people can be lifted out of poverty and away from the harm caused by smoking."
Later in 2022, ASH will publish further findings based on insights from qualitative research with social housing residents and an update on tobacco control projects in England currently undertaken by social housing providers.