NHBC launches Build to Rent industry insights collection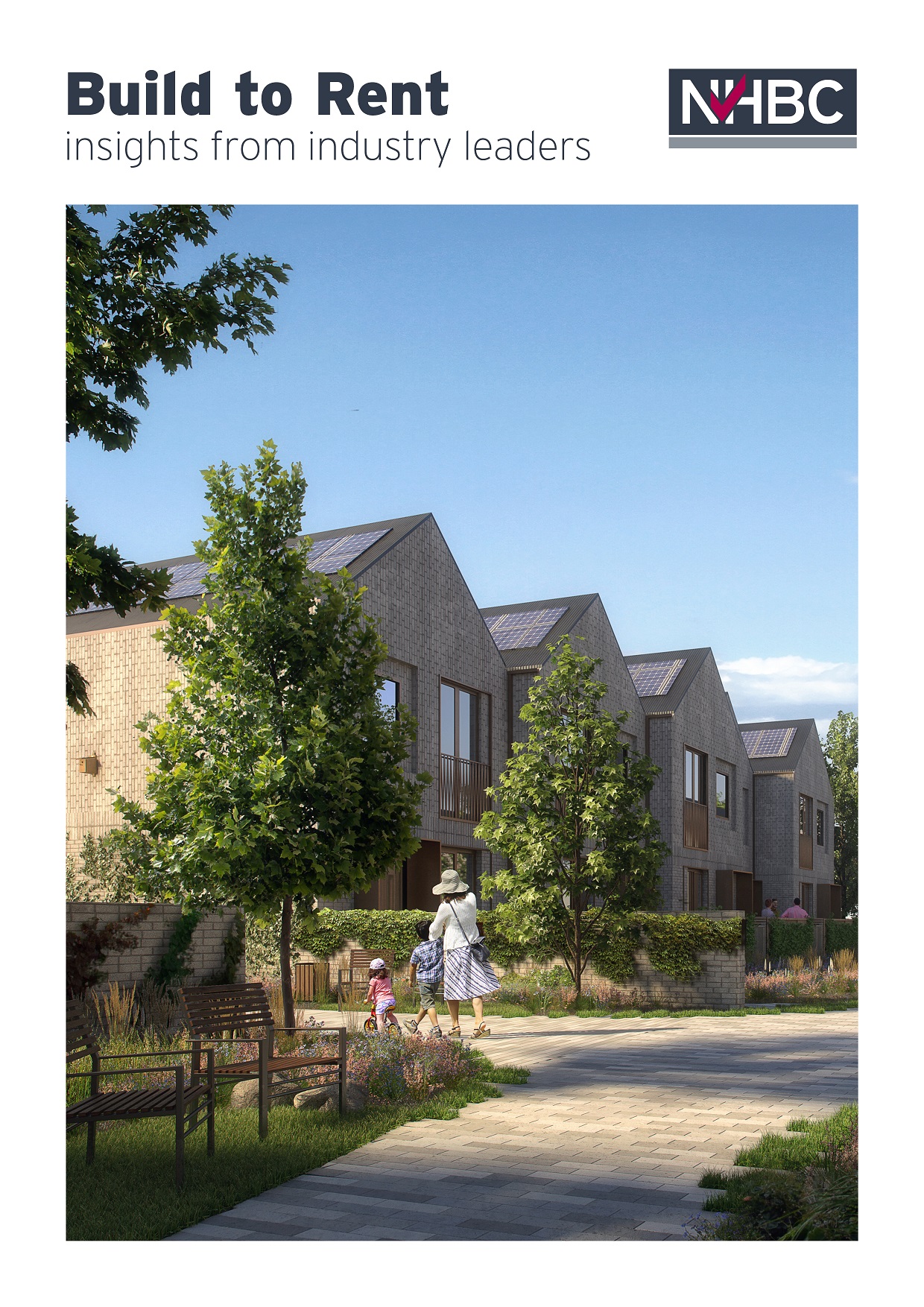 Home warranty and insurance provider NHBC has brought together some of the leaders of Build to Rent to share their thoughts on this burgeoning sector.
Available to download and in print, NHBC's Build to Rent, Insights from Industry Leaders explores what today's renters want from their homes, details the experiences of those at the forefront of the market and profiles some of the most exciting Build to Rent developments in the UK and the people behind them.
Importantly, this collection also looks forward with its contributors considering the future of the market. From the rapid rise of working from home post-pandemic to a greater understanding of the value of community, this publication reflects how Build to Rent addresses changing societial and consumer needs.
More than just examining how the sector operates, this collection delves into the mindset and motivations of its contributors; from personal backgrounds and early careers, right through to professional successes and their emergence as market leaders, this publication portrays the people, as well as the projects.
NHBC customer relationship manager for Build to Rent, Niki Kyriacou, said: "Build to Rent is undoubtedly offering attractive opportunities for investors and it's a fast-evolving market with a diversity of housing options across the affordability spectrum.
"Consumers are increasingly exacting, demanding better developments and the best amenities, pushing up standards across the board. Build to Rent, Insights from Industry Leaders offers an in-depth window into this sector and draws experience from some of the brightest and best in the industry; it's a must-read for all Build to Rent stakeholders."