Nick Pollard named new group finance director at Link Group
Link Group has appointed Nick Pollard from Kingdom as its new group finance director.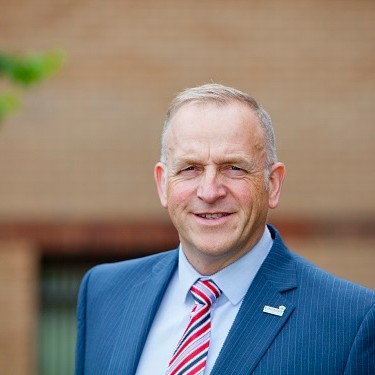 Currently director of finance and digital at Kingdom Group, Mr Pollard will take up his new role in April 2020 where he will be responsible for Link's financial affairs, raising funding for its development programme and managing the group's finance function, ICT&D and corporate services teams.
Mr Pollard has substantial finance and housing association experience with 14 years of banking knowledge, combined with a further 14 years of work in social housing as a consultant, regulator and finance director.
He said: "I am extremely pleased to be joining the Link Group during what is an exciting period of growth for the organisation.
"Link has an excellent reputation for delivering outstanding services and quality homes, alongside being the partner of choice with a wide range of funders and contractors.
"The group plays a pivotal role in so many people's lives and the communities in which they live, and I look forward to working with the team to deliver excellent value services."
Mr Pollard succeeds the group's current director of finance and corporate services, Neil Hall, who is continuing his 42-year career with Link by taking up a new senior leadership role within the organisation.
Link Group CEO, Jon Turner, said: "I am delighted Nick has chosen to join our senior leadership team and look forward to working with him.
"Nick brings a wealth of housing and commercial experience which will be critical as we continue our large-scale development programme which will see us deliver 3,200 new homes by 2021 alongside investing £10 million in our existing homes each year."