Nicki Finlayson named new chair at EVH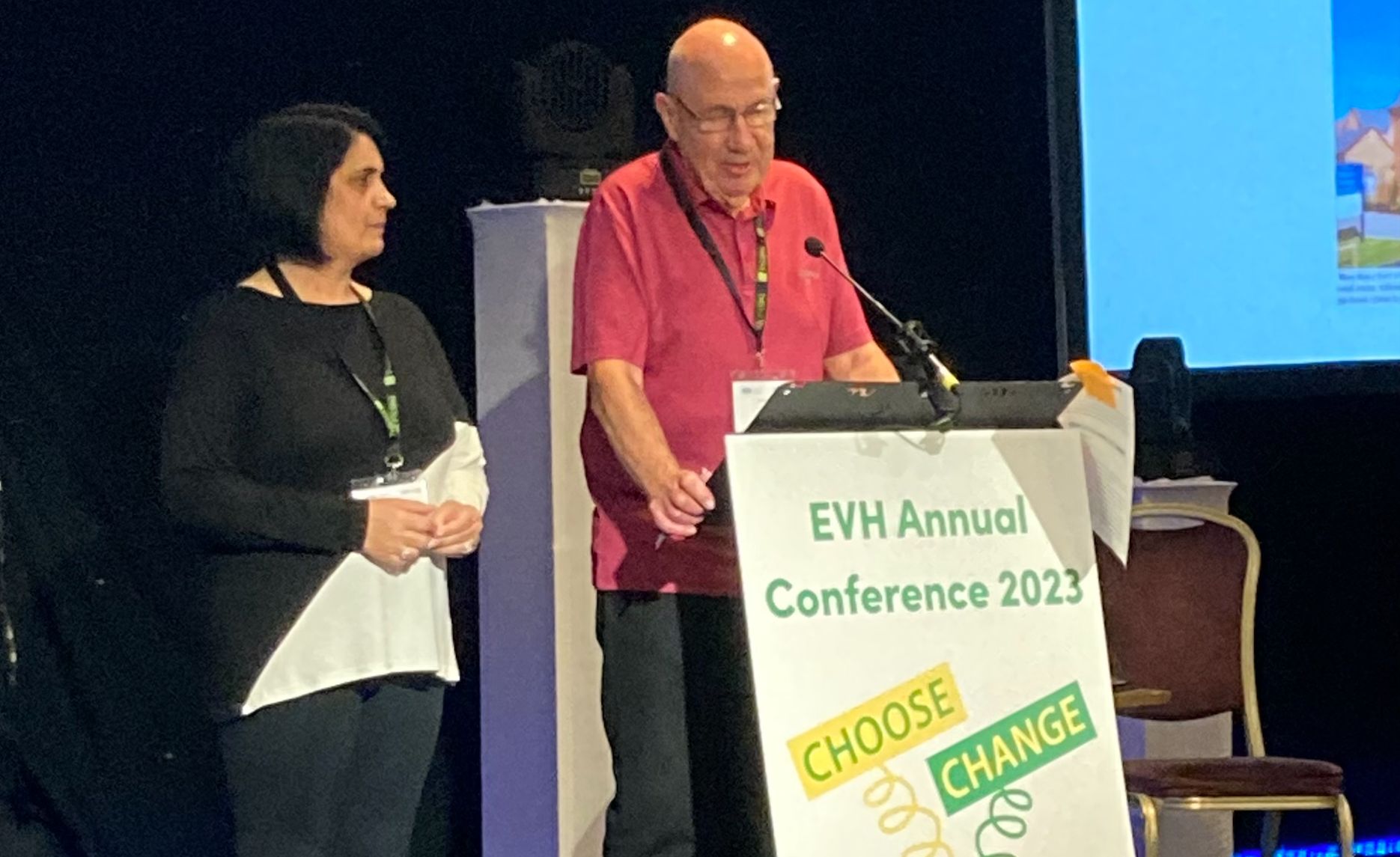 After five successful years, David Rose stood down as chair of EVH at this year's AGM held in Dunblane over the weekend.
The newly elected chair is Nicki Finlayson from Rosehill Housing Co-operative in Glasgow.
Introducing the AGM, David said: "This is my final year as chair of EVH, although I will be staying on the executive committee going forward. It is hard to believe that my I started my five-year stint during our majestic 40th birthday year in 2018!
"That seems like a lifetime away given what we have all since came through. However, we got through it nonetheless and in EVH's case very well indeed. I am very pleased to be leaving the organisation in such good shape and with a positive Business Plan stretching ahead to the end of 2025. I know my successor is very capable indeed and will be well supported by a brilliant Executive and a fantastic staff team."
Nicki said: "I am delighted to have been elected as EVH's new Chair. It is a wonderful organisation providing vital support to governing body members across several 'for good' sectors, particularly social housing in Scotland. Crucially, EVH is the only remaining 100% volunteer-led body in that sector and I look forward to preserving that status.
"In David, I have a very hard act to follow but having been on the executive since 2010 I feel ready to give it my best shot! Our new Business Plan sets out an exciting future for EVH and the services it will deliver to the membership, and I can't wait to get started."