North Lanarkshire Council invests £10m in green home improvements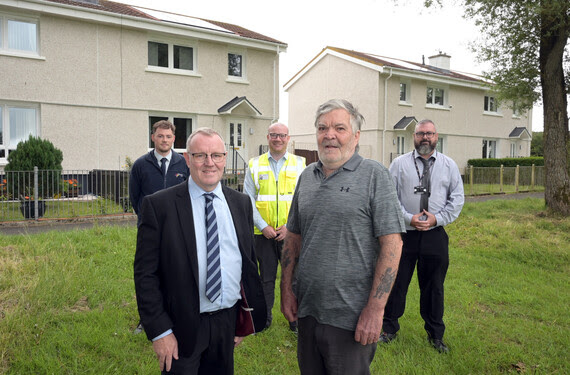 North Lanarkshire Council has announced a significant investment in green technology, committing £10 million in this fiscal year to enhance energy efficiency measures across local residences.
The council's housing and property division aims to install PVC window upgrades, external wall insulation and solar PV panels in homes, making them more energy efficient and warmer and more comfortable for tenants, as well as lowering carbon footprint.
One resident of Wishaw, Mr. Nesbit, has already benefited from these improvements, having recently had PV panels and external wall insulation installed in his home.
He said: "I'm happy with the work carried out and hope by having these energy efficiency measures installed it will feel more comfortable during the winter months and help reduce my heating costs."
Convener of housing, councillor Michael McPake, added: "The need for more energy efficient homes has never been greater and I'm delighted to see a wide range of energy efficiency measures being delivered across the area.
"We're committed to continuing our roll out of measures to benefit our tenants and help reduce household energy costs and tackle fuel poverty.
"All our energy efficiency saving works help both the tenant and the environment by cutting down on energy use and assist in achieving our ambitious energy efficiency targets."