North Lanarkshire tenants hail impact of energy efficiency measures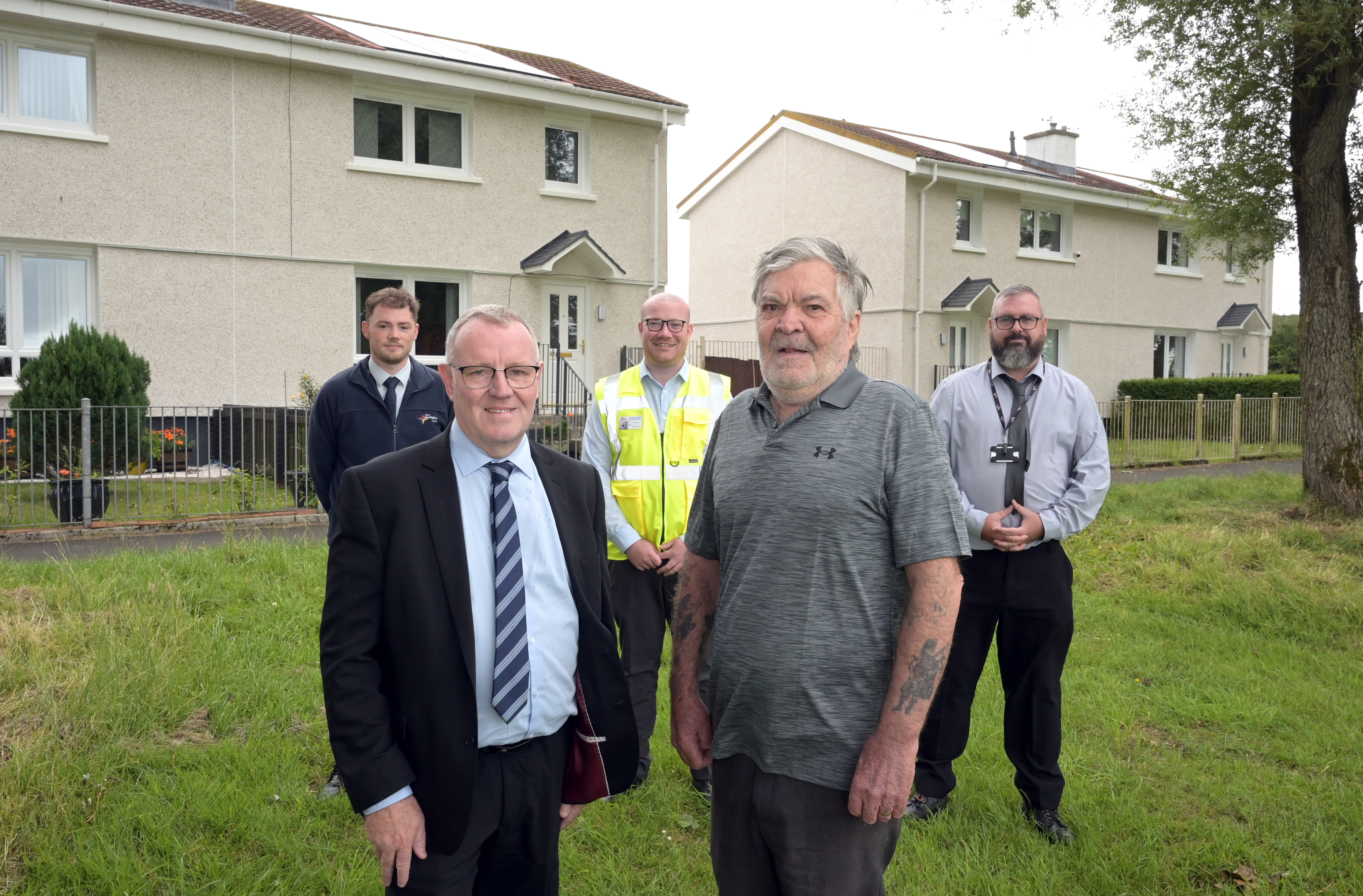 North Lanarkshire Council's housing and property team is investing £10 million this financial year to deliver a range of energy efficiency measures to benefit tenants, lower energy consumption and reduce its carbon footprint.
The local authority is delivering PVC window upgrades, installing external wall insultation and solar PV panels to make homes more energy efficient and warmer and more comfortable for tenants. In addition, these measures also help lower energy consumption and energy bills.
Wishaw tenant, Mr Nesbit, recently had PV panels fitted to this home and external wall insulation. He said: "I'm happy with the work carried out and hope by having these energy efficiency measures installed it will feel more comfortable during the winter months and help reduce my heating costs."
This year alone, the council is investing £3.7m which will see over 600 council homes receive new triple-glazed window replacements. Local firm Walker Profiles is just one of the contractors carrying out this work.
A council team visited Airdrie tenant, Mrs McBride, to take a look at her new triple glazing and to see the difference it's made to her home. Mrs McBride is pleased with her new, improved, windows and knows that these will, particularly during the winter months, reduce heat escaping, keep her home warmer and help tackle energy costs.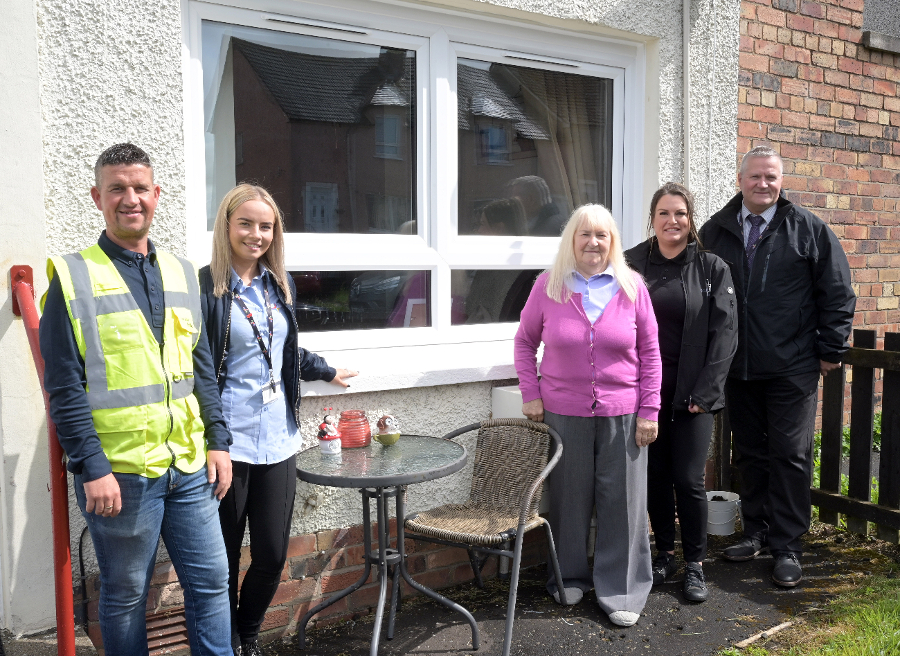 "Triple glazing is just one aspect of the energy efficiency measures we're delivering to our homes across the area", explained Gerry McWilliams, project manager with North Lanarkshire Council. "We're committed to rolling out our improvement programme which also includes roofing and rendering, loft insulation, cavity wall insulation and external wall insulation, all of which potentially save our tenants money on their bills.
"We're also embracing new, renewable technologies such as solar panels which are being installed on to council properties to help improve home energy efficiency and help reduce our carbon footprint."
Convener of housing, Councillor Michael McPake, added: "The need for more energy efficient homes has never been greater and I'm delighted to see a wide range of energy efficiency measures being delivered across North Lanarkshire.
"We're committed to continuing our rollout of measures to benefit our tenants and help reduce household energy costs and tackle fuel poverty. All our energy efficiency saving works help both the tenant and the environment by cutting down on energy use and assist in achieving our ambitious energy efficiency targets."