Number of fires in Aberdeenshire homes fall for fifth successive year
The number of fires taking hold in Aberdeenshire homes has fallen for the fifth year in a row, the Scottish Fire and Rescue Service (SFRS) has revealed.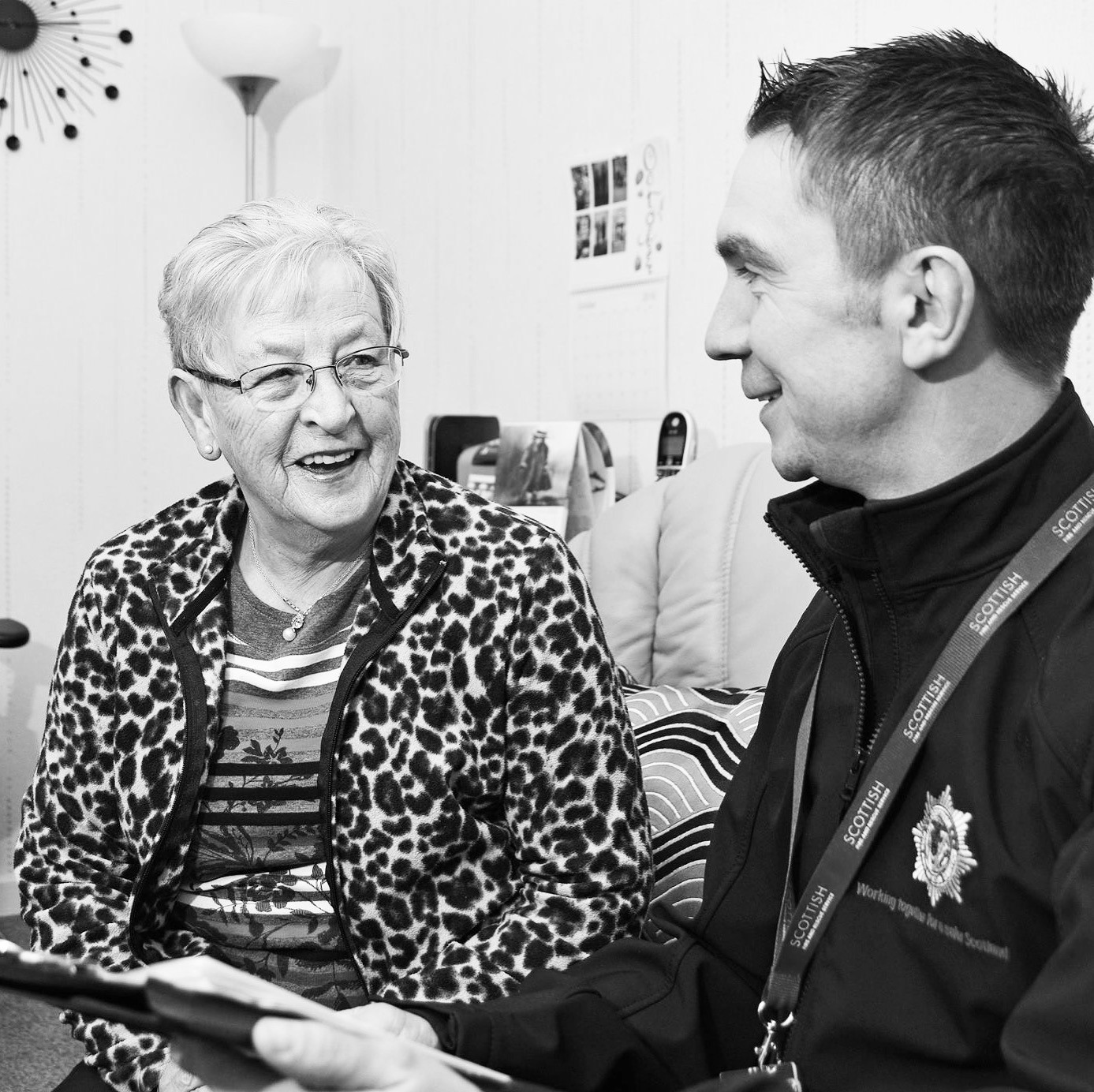 New statistics show that since Scotland's single national service was created the number of fires have fallen from 191 in 2014/15 to 161 in the last year.
And this has seen the number of people who were harmed as a result of fires in the home drop from 32 in 2014/15 to 20 this year.
The figures were revealed in an end-of-year report from SFRS to Aberdeenshire Council this week.
The statistics come just two weeks after SFRS launched a wide-ranging consultation on how it plans to keep Scotland even safer in the next three years and appealed to Aberdeenshire communities to have their say.
Local senior officer Iain Findlay is responsible for overseeing SFRS activities in the 6,000sq km area, where the Service works to protect more than 250,000 people.
Speaking following the meeting, LSO Findlay said: "We are absolutely delighted to see this year-on-year reduction in the number of accidental fires in the home.
"Aberdeenshire is one of the most diverse geographical areas in the country, and this comes with its own set of challenges.
"However the dedication and hard work of our firefighters, community action teams and our partners is absolutely paying dividends."
He added: "Our ultimate ambition is to prevent anyone from coming to harm in their own home.
"Home Fire Safety Visits are a cornerstone of that ambition – these visits make a real difference when it comes to ensuring homes are as safe as possible.
"This is particularly true when it comes to the most vulnerable and elderly in our communities – I'd like to take this opportunity to ask anyone who thinks they know someone who might benefit from one of our visits to contact us.
"Our trained crews and community action teams will not only offer potentially life-saving advice, they can also identify other hazards and risks, and help people to live safely and independently in their own homes."
Last month the Service launched a consultation on its Draft Strategic Plan for 2019-2022, and called on the public to have their say on how SFRS aims to meet prevailing risks - such as severe weather and a changing rural demographic.
The consultation will run until July 18.