Nursery kids first to visit Wellhouse Housing Association's new raingarden
Nursery school children were the first to visit Wellhouse Housing Association's new rainwater gardens which are part of the organisation's commitment to improving sustainability in the local area.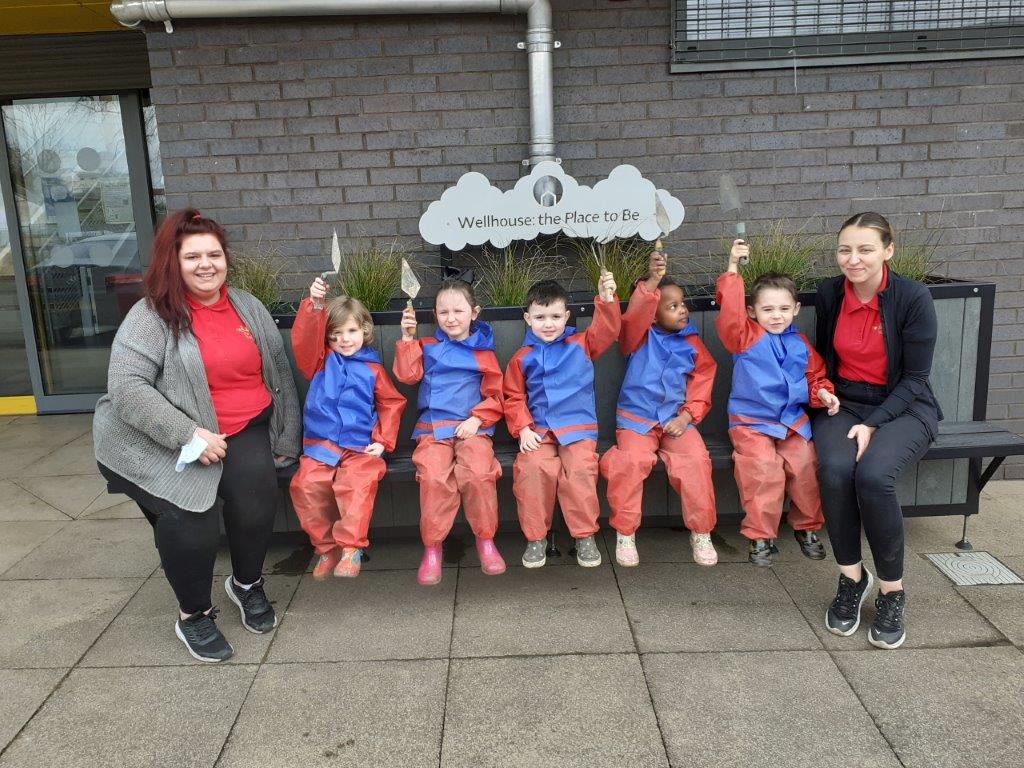 The children from Treasure Tots Nursery, enjoyed a day out last week with their teachers to check out the new installations which are the first of many to be fitted around the housing association over the next year.
The low maintenance, wildlife-friendly fittings direct runoff rainwater from hard surfaces into the planters, and are part of the housing association's masterplan to improve the management of storm water to enhance greenspaces, reduce the risk of flooding and enable development and regeneration in the area.
Just the beginning of a host of new and exciting measures which are being brought in around the area, Wellhouse has been working with partners Scottish Water, Glasgow City Council, m2 and SuDs Planters to create systems to not only enhance the physical space, but improve the lives of residents in the area.
Dressed for the changeable Glaswegian weather, five Treasure Tots nursery children had their spades at the ready to help plant some flowers and greenery in the rainwater garden as part of the educational sessions which are being introduced to help the youngsters learn more about the environment.
One nursery child said: "I like the rainwater garden, it's nice that we will have flowers here which will give the bugs and birds places to live and eat."
Maureen Morris, chair of Wellhouse Housing Association, said: "It's brilliant that the kids have been able to get out and see the new rainwater garden. It seems to have gone down well amongst the wee ones who enjoyed getting stuck in and learning all about the local ecosystem.
"Whilst the planters undoubtedly make the area look nicer, they are actually part of wider plans to improve the region by better managing flood damage. This will not only directly benefit everyone during stormy weather, but it will also open up more opportunities to use the land around Wellhouse better, including creating more green spaces and potentially new buildings and housing developments.
"It is a really exciting time to be part of Wellhouse housing association just now and I loved seeing the kids get involved."