Ochil View celebrates 30th anniversary with prizes, golden tickets and nappy cakes
This year marks the 30th anniversary of Ochil View Housing Association and a series of celebrations are being held throughout the year to mark the occasion.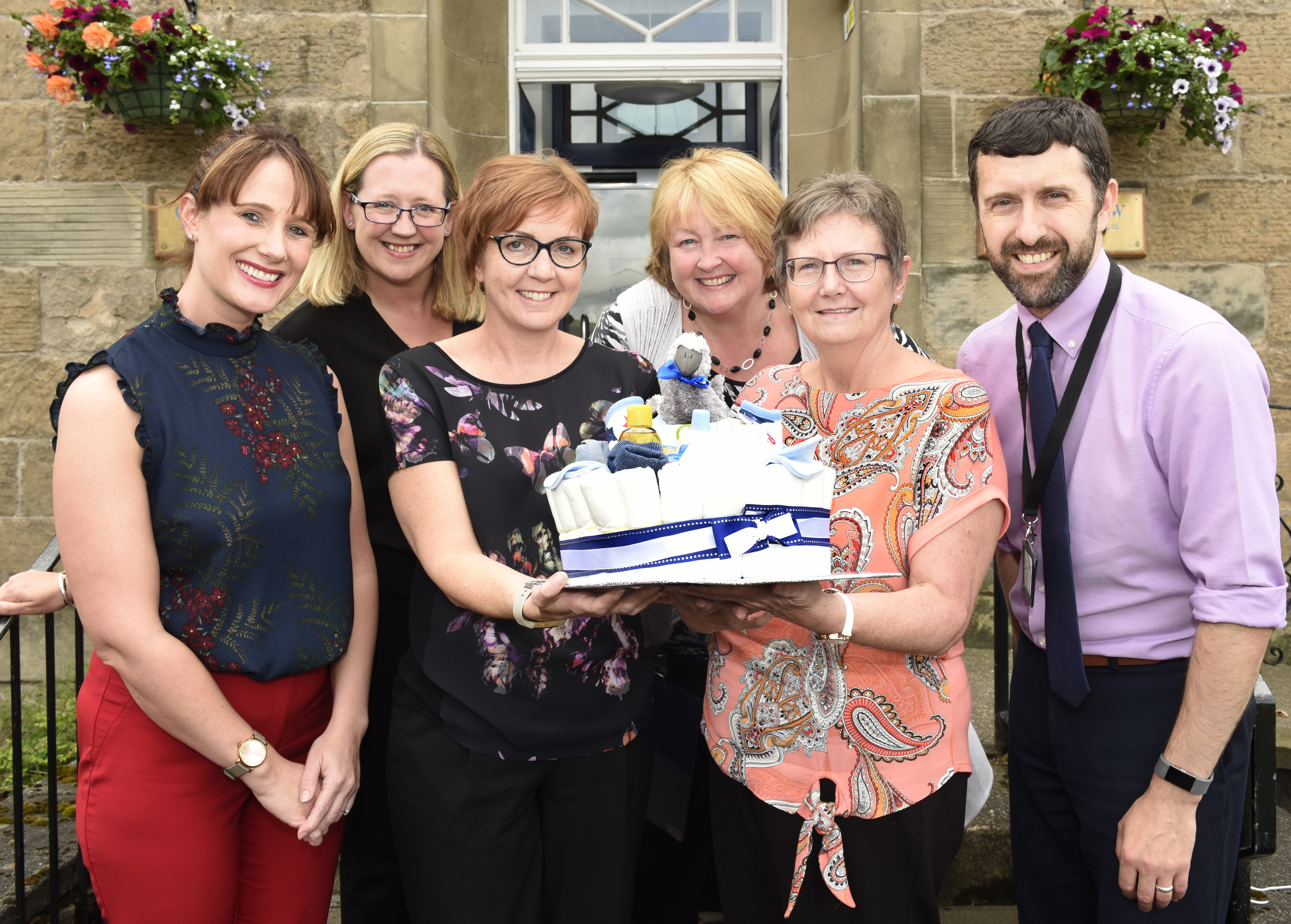 Formed in 1989 in response to Clackmannanshire Council's decision to stop building council houses, Ochil View now provides over 1,200 homes throughout Clackmannanshire and almost 200 in West Fife.
Although "born" on 29th March 1989, the Association decided that instead of a single event to mark the occasion, a year of celebrations would be more fitting (and fun).
During June and July, tenants are being given the chance to win a range of fantastic prizes in the Association's "30 prizes for 30 days" competition, where a tenant is selected at random to win the daily prize – all of which have been generously donated by local contractors and businesses.
Kate Oliver has been organising the events on behalf of the Association along with Janie Taylor, Andrew Gibb, Leona Hens, Ailsa Buchanan and Marian Kelley.
Kate said: "The staff were excited to be part of OVHA's 30th anniversary year and we set up a working group to discuss what fun things we could do to mark the special milestone.
"One idea was to have 30 days with 30 prizes and we have received many fantastic donations from local shops/companies that OVHA works with. These prizes include things like M & D vouchers, Blair Drummond Safari Park Family Tickets, HMS Royal Yacht Britannia tickets, £100 Gift Vouchers for M & S, Spa Days and Afternoon Teas at Inglewood House and Spa… to name but a few.
"The staff who have volunteered to be part of this working group have enjoyed this and have been blown away by the donations that we have received, as have the tenants that have been the lucky recipients of the prizes.
"Our Facebook page has been the main focus for the 30 days 30 prizes and I think tenants have enjoyed being involved in watching to see what the next prize is going to be and we've noticed a huge increase in the traffic of our page since we started the 'Prize a Day'.
"Another particularly interesting idea which has been taken forward is what the staff have called 'Nappy Cakes'. This is a 'cake' made out of various items, eg nappies, socks, bibs, shampoo, talc, wipes, cuddly toy, made by assistant finance officer Janie Taylor, one of our staff volunteers on the working group. These 'cakes' are for babies born to Ochil View tenants throughout the year.
"Another idea the group had was lucky 'golden tickets', which means that 30 lucky winners could win £30. These 'golden tickets' will be randomly placed into our tenant's summer newsletters with any winner simply being required to present the ticket at the office to receive the prize."
Commenting on the milestone, chief executive George Tainsh said: "We decided in December 2018 to shout about the fact that the Association celebrated its 30th anniversary in 2019 and bearing in mind the events and competitions which have been organised I think the staff have done a great job.
"Involving our tenants, not surprisingly, was a key factor and it is pleasing to see so many happy faces on those lucky enough to be prize winners.
"2019 has been somewhat of a milestone year as the Association also welcomed its 1400th tenant following the completion of its first new-build development in six years. I look forward to seeing what else the group has up its sleeve for the remaining months of the year."
In addition to 30 prizes, 30 golden tickets and Nappy Cakes staff are also raising money by having quarterly coffee mornings and along with the donations from contractors this will be used to support local community organisations and events.