Ochil View welcomes 1,400th tenant
Ochil View Housing Association welcomed its 1,400th tenant last month following the completion of its latest new housing development at Millers Lade Avenue, Sauchie.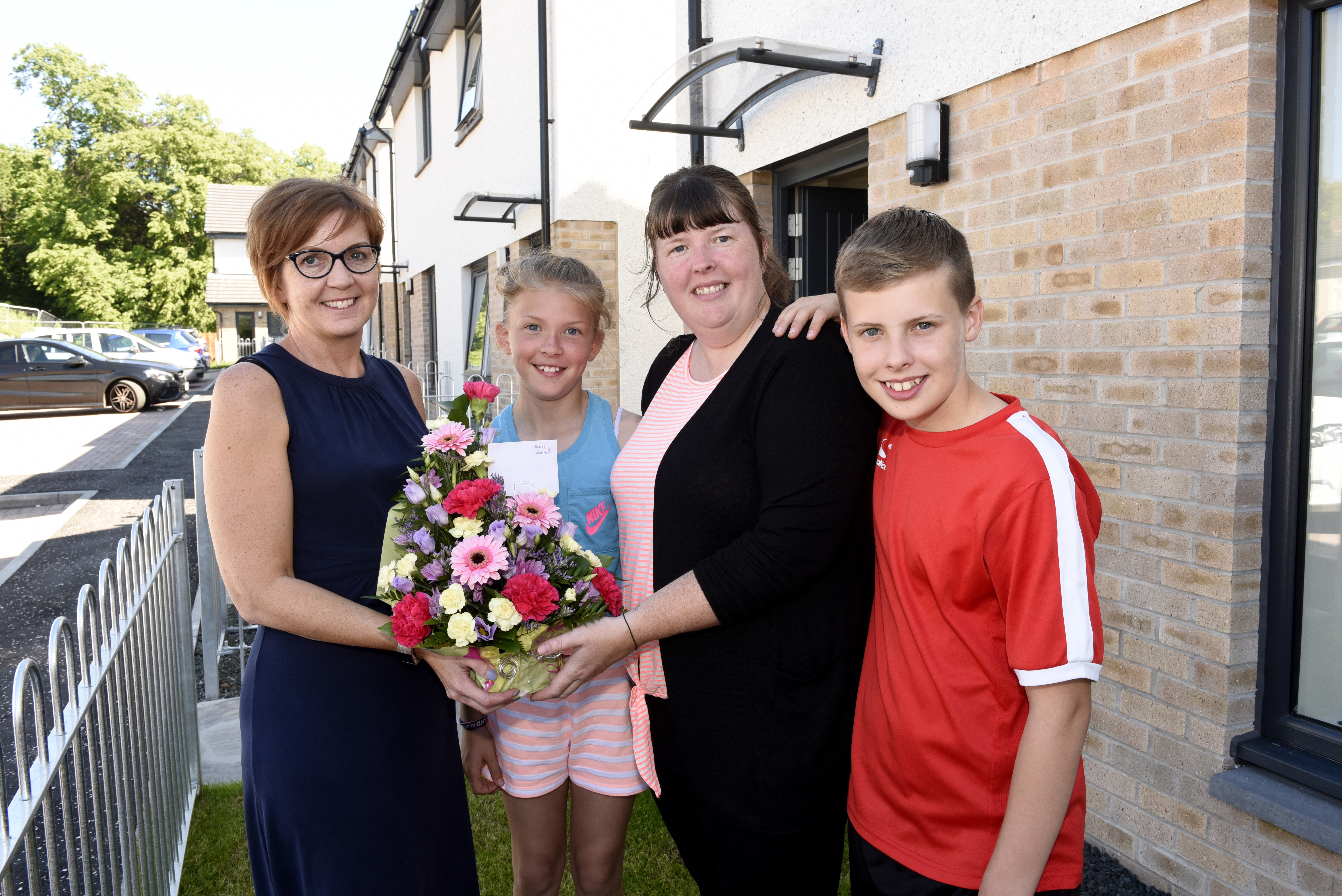 Housing services officer Marian Kelley along with chief executive George Tainsh visited the Outersons where the family were all happy to pose for the obligatory photo outside their new home.
Mum Sarah said: "We are all delighted with our new home as it now suits our medical needs. Also, having previously been in a private let having a secure tenancy makes us all feel more settled."
George Tainsh added: "Although the development took several years to come together all the hard work and effort is completely vindicated when such appreciation is expressed from those who have been allocated a property.
"Hearing of the difference which the new home has made to people's lives is what makes the job absolutely worthwhile and is after all what the Association was established for 30 years ago.
"As the Association celebrates 30 years it is pleasing that yet another significant milestone can be publicly recognised.
"Everyone at Ochil View would like to wish all the new tenants at Millers Lade Avenue well in their new home."