Partick Housing Association helps tenants stay warm this winter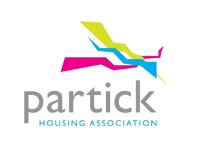 Partick Housing Association (PHA) has secured funding to provide each of its 1,800 tenant households with £49 of fuel support this winter.
The provision is offered as part of PHA's Food and Fuel Project, where tenants can also access energy advice and receive help with food supplies.
PHA was successful in its bid for £137,018 from the Scottish Government's Social Housing Fuel Support Fund (administered by the SFHA), and £20,000 from The National Lottery Community Fund.
The project sees PHA work in partnership with the Wise Group to offer specialist energy advice to customers. The funding also enables PHA to continue to support the Partick Pantry at Dowanvale Church with food supplies.
PHA provides social housing across the west end of Glasgow, and is committed to helping its tenants cope with the cost-of-living crisis. In 2021, PHA set up the Food and Fuel Project with the aim of supporting customers who are experiencing food and fuel insecurities. The project has seen a steady rise in demand for support, as PHA continually seeks funding to assist customers.
Viki McCormick, communications and engagement officer at PHA, said: "Everyone needs a safe, warm and affordable place to call home. We know that many of our customers are struggling under the weight of rising energy bills, food costs and the wider cost of living pressures.
"The funding from the Scottish Government and The National Lottery Community Fund together enables us to support our full tenant customer base with a fuel voucher and other vital support."
More information is available via the PHA website where households can apply for a fuel voucher and request independent advice on energy-related issues. Alternatively, customers can request a referral via their Housing Officer.
The National Lottery Community Fund Scotland chair, Kate Still, added: "This project, delivered by Partick Housing Association, is a great example of community activity in action, showing just what can be achieved when people come together for a common cause or to help others. It's all thanks to National Lottery players that we can help give charities and community groups throughout Scotland greater certainty during challenging times."