Partick Housing Association secures £13m funding to build new homes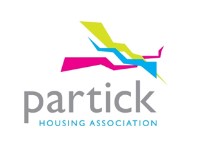 After securing £13 million in funding from Allia C&C, Partick Housing Association will build more than 140 new homes in the west end of Glasgow over the next five years.
The Association has already considered a number of development locations, including a gap site at Laurel Street in Partick. This £4.3m development will consist of 24 new flats for social rent and will be completed in autumn 2020.
Stewart MacKenzie, chief executive of Partick Housing Association, said: "We're thrilled to have secured support from Allia C&C. The funding package that we've put in place with Allia C&C is a real boost for our commitment to meeting local housing needs and delivering significant benefits to the area.
"With Allia C&C's support, and working with Glasgow City Council, the community and other partners, we are playing our part in delivering much- needed new affordable homes within the pressured west end housing market."
Daniel Carrico, head of origination at Allia C&C, said: "We're delighted to support Partick Housing Association with their affordable housing development plans. The £13m bond is the second-largest issued under the Scottish charitable bond programme and is also the first allocation from the 2019/20 investment pot made available from the Scottish Government. We're already talking to a number of other housing associations about how this unique source of unsecured finance could benefit them and look forward to helping more affordable homes be delivered across Scotland."
Housing minister Kevin Stewart said: "We believe everyone should have a safe warm, place to live. This new development will provide quality, affordable homes for people in Partick, and contribute to the vibrant and flourishing community here. The work of Partick Housing Association and partners shows how our innovative use of charitable bonds is helping us meet our target to deliver 50,000 affordable homes by March 2021."