Partick Housing Association secures new decision date for Great Western Road plan
Partick Housing Association (PHA) has lodged an appeal regarding its application to transform a vacant office block on Great Western Road.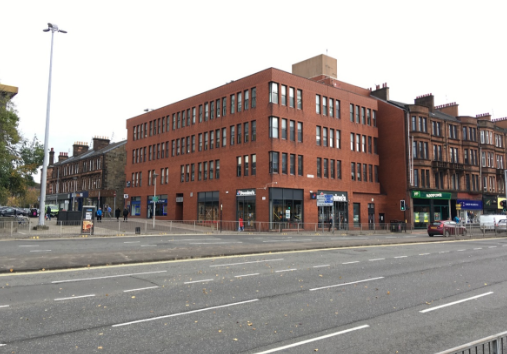 Working alongside MAST Architects, Glasgow City Council and other partners, PHA's proposals include converting the upper floors of the four-storey office building at Anniesland Cross to provide 17 affordable new homes.
The application was submitted in September last year and registered by the local authority the following month.
However, the deadline for a decision has now passed, meaning the council is "deemed to have refused the application", the appeal states.
Partick Housing Association told Scottish Housing News that the appeal was necessary due to delays in the planning system and that a new decision date has been secured.
A spokesperson for Partick Housing Association said: "Our representatives have submitted the appeal in regard to delays with the planning application process. We value our relationship with colleagues at Glasgow City Council and aim to work together towards a positive outcome which will bring much needed affordable homes to the area."