Patrick Harvie: Rent reforms 'vital' to tackle cost of living crisis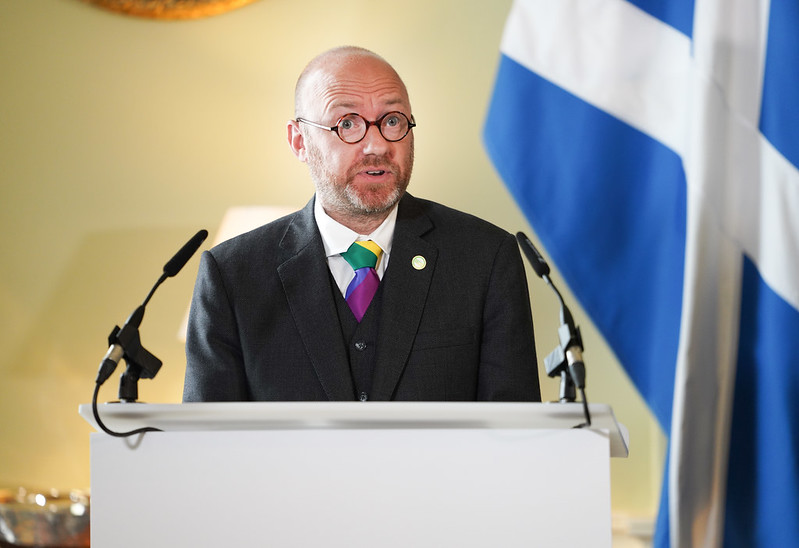 Reforming Scotland's rented sector is a vital way to tackle the cost of living crisis, net zero buildings minister Patrick Harvie has said, calling for greater collaboration to support people in hardship.
Speaking ahead of the CIH Scotland's Housing Festival today, Mr Harvie outlined reforms in the proposed New Deal for Tenants, which aims to deliver stronger rights, greater protection against eviction and access to greener, higher-quality, more affordable housing.
"The pandemic showed us that a home is much more than a roof over our heads," he said. "We want tenants – no matter where they live – to have the freedom to turn a house into a home, to better protect them from eviction, to challenge excessive rents and to protect their rights to access adequate housing.
"Taken together with our work to deliver more affordable homes, tackle fuel insecurity and prevent homelessness, this New Deal will be crucial to reducing poverty and inequality – tasks made even more urgent by the cost of living crisis.
"Housing providers are often uniquely placed to support their tenants and communities, not only through provision of high-quality affordable housing, but by supporting access to the services and advice they need to thrive.
"Delivering on our vision and ambitions is not something that government can do alone, and I would urge partners in the housing sector to double down on their efforts to support people facing hardship at this challenging time."
Proposals in the New Deal for Tenants include:
increasing penalties for illegal evictions and stronger enforcement
giving tenants greater flexibility to personalise their homes and keep pets
developing a national system of rent controls for the private rented sector
introducing a new Housing Standard to apply to all homes
establishing a private rented sector regulator
setting minimum standards for energy efficiency
A consultation on the proposals closed in April and a summary of responses will be published in due course.