Pipes laid for West Dunbartonshire Council's District Heating Network at Queens Quay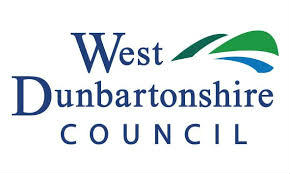 The first pipes at West Dunbartonshire Council's high-tech district heating network have been laid.
The innovative system will see water taken from the Clyde, before being heated and transferred through a network of pipes to homes and businesses at the Queens Quay Development in Clydebank.
The ambitious £15 million project, part of the redevelopment of the former John Brown's Shipyard, will have the capability to heat a number of public buildings, including Clydebank Leisure Centre, the new Queens Quay care home and health centre, the Council's offices at Aurora House, Titan Business Centre, the Town Hall and Clydebank Library will be heated by the system.
It also has the potential to be extended to heat West College Scotland and the Golden Jubilee Hospital.
Preparatory work at the site began in November, with the first pipes going in this month.
Councillor Iain McLaren, convener of infrastructure, regeneration and economic development, said: "Work is progressing well on site, and it's great to see.
"It is really quite something to think that water taken from a natural source can be used to heat all these different homes and businesses, and will not only bring huge environmental benefits, but financial ones too.
"These pipes symbolise our investment in the area's future, and there is such potential for expansion even beyond the initial plans."
Councillor Marie McNair, vice convener of infrastructure, regeneration and economic development, added: "West Dunbartonshire Council is leading the way with this project and our residents, businesses and the environment will reap the rewards for years to come.
"This is an exciting time for Clydebank with so much progress being made at Queens Quay, and I can't wait to see how it changes the area for the better."
West Dunbartonshire Council will meet 60 per cent of the cost of the system, with the Scottish Government funding £6 million through the European Regional Development Fund. The system will be owned, operated and maintained by West Dunbartonshire Council.
Sustainable energy firm Vital Energi was selected to design, install and operate the Energy Centre and District Heating Network on behalf of the Council.
The waterfront development, which is being delivered by Dawn Developments, will also have around 200 homes for social rent built alongside 1,000 private houses, a care home and a health centre.
Other facilities expected to be available on the site include restaurants and cafes, a hotel and shops.