Places for People Scotland appoints Pamela Scott as chair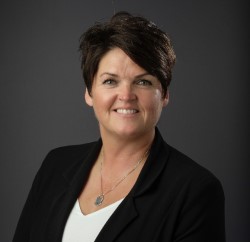 Places for People Scotland has appointed Pamela Scott as the new chair of its non-executive board of directors.
Ms Scott replaces Graham Waddell on the board of Places for People Scotland.
Places for People Scotland has committed to invest £200 million in new housing over the next few years, creating 1,200 new homes for people to live in.
Ms Scott said: "I am delighted to take up the position of chair and look forward to working with colleagues and partners across the sector to support the building of new, quality social and affordable homes, and cohesive communities which meet the needs of the people who live in them.
"We, as a housing provider, are acutely aware of our responsibility to address Scotland's housing crisis and I look forward to the work ahead to ensure Places for People Scotland plays its part in addressing the challenges of today, and in years to come, always putting our customers front and centre of our work.
"On behalf of the board and colleagues, I would like to thank Graham Waddell for his service and his immeasurable commitment and contribution over the last nine years, the impact of which will be felt for a considerable time to come."
Tom Norris, managing director of Places for People Scotland, added: "Places for People Scotland is fortunate to welcome Pamela Scott as our new chair. I look forward to working with her as we steer the organisation through what will inevitably be a challenging time for many of our customers as we deal with the dualcrises of the pandemic and the rising cost of living.
"We will work with the board, national and local governments and our partners across the sector to ensure that people and communities are given the springboard of a quality, affordable and safe home in order to thrive."
Ms Scott starts her role as chair with immediate effect.