Places for People launches new shared equity homes in Stirling
Two first-time buyers from Aberdeenshire have moved into their new home thanks to Places for People's Shared Equity scheme, which has also released new properties in Stirling.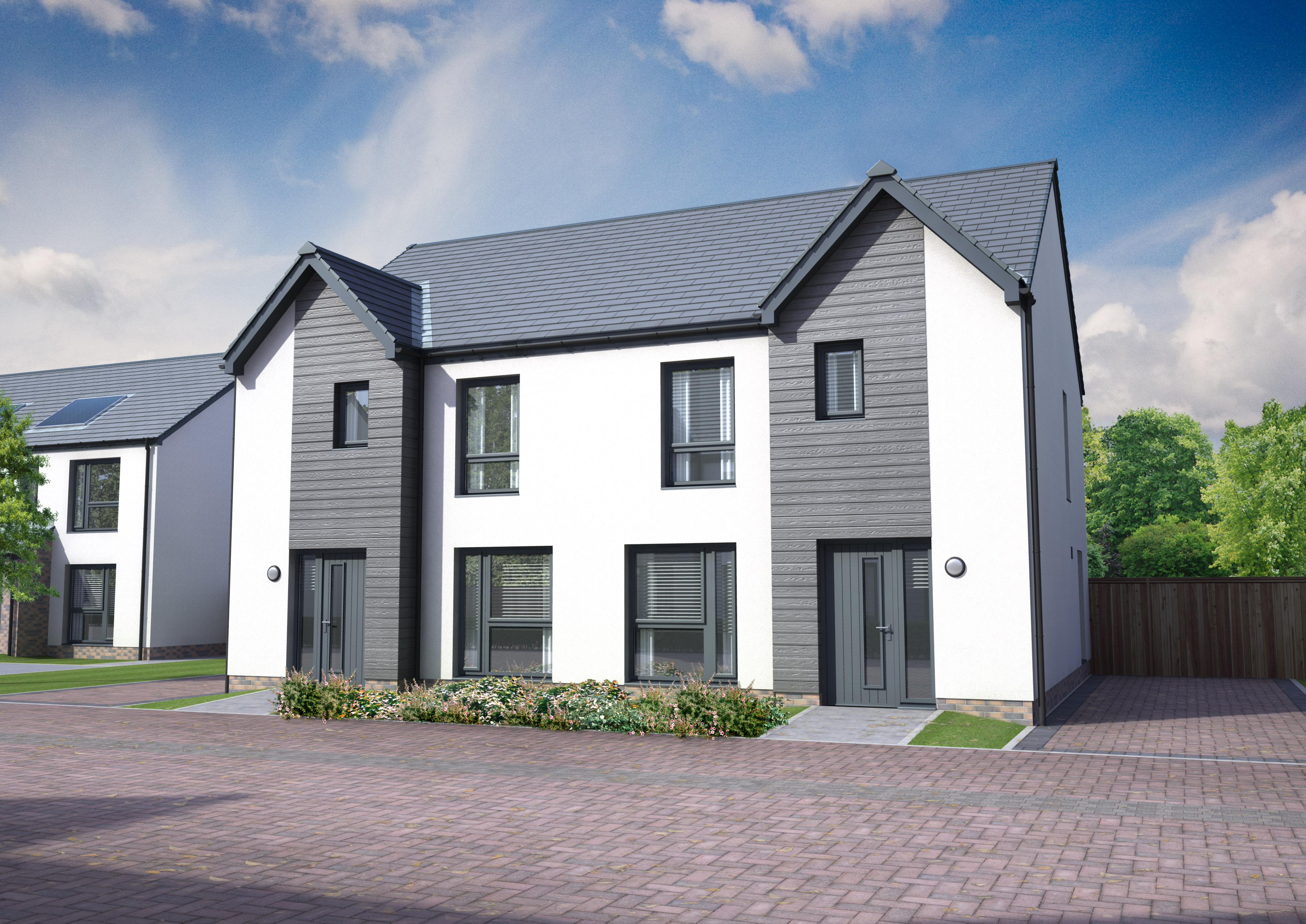 The team at Chapelton welcomed the first-time buyers to its latest phase of homes, with teenager Cian Douglas (age 19) moving into her brand new two-bedroom home, alongside neighbour Megan Corbett (age 28).
Cian said: "At the beginning of 2021, I had just started my first job which had great prospects and was ready for the next stage of life - and for me that wasn't getting married or renting – but buying a home of my own.
"I didn't know where to start, and whilst sat in my friend's garden his mum overheard I was house hunting and she mentioned the new homes at Chapelton which offered Shared Equity for first-time buyers."
The Shared Equity loan is designed to help customers keep their deposit and monthly payments on a new home to a minimum. Customers fund between 60% and 80% of the full price of the property, made up of a deposit and mortgage – and own 100% of the home. The equity loan, which is funded by Places for People Scotland and the Scottish Government, finances the remaining percentage.
The scheme is open to a range of customers including first-time buyers, people aged over sixty, people living in social housing, private rented housing or living with relatives, in the Armed Forces or veterans, widows and widowers or if you have a disability. Priority will be given to people living in the local area.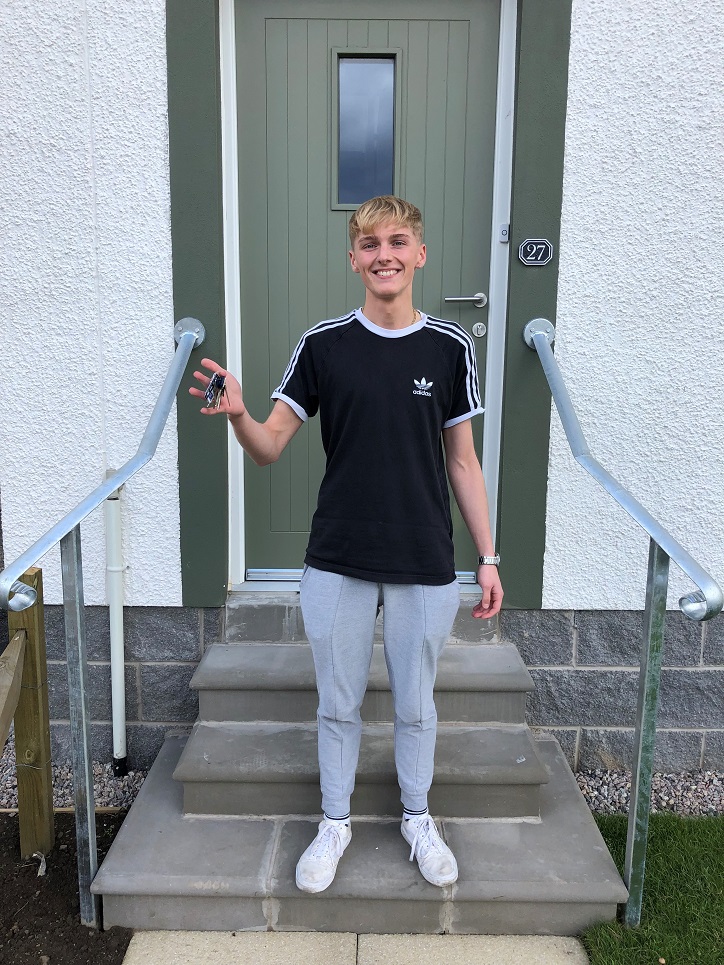 Cian added: "I contacted sales executive Karen, who was friendly and informative on ways to buy my first home and on the Shared Equity scheme that is available at Chapelton. Quite frankly I couldn't believe I could afford to live there - the houses are stunning, and I instantly knew this was the place for me. Everyone I have been in contact with from Karen taking me through the customer buying journey to an independent financial advisor who took me step-by-step on buying my first home and the mortgage process have been brilliant.
"I now live in one of the homes on the development – I absolutely love it - the neighbours, the community and that everything's on my doorstep. Thank you to everyone for getting me on the property ladder and I'm looking forward to many years here at Chapelton."
Neighbour Megan Corbett, who is also a first-time buyer and recently moved into her two-bedroom home using the Places for People Shared Equity scheme, said: "As a first-time buyer, it's so important to get the right information on how to buy your first home. I wouldn't have been able to purchase my home without Places for People's Shared Equity scheme.
"I really never imagined I would be able to buy such a beautiful home at Chapelton, but the Shared Equity scheme made this possible. Chapelton is such a perfect wee town, and I am looking forward to experiencing all that it has to offer."
Places for People's regional sales and marketing director for Scotland, Allison Sutherland, said: "I am delighted that we are able to support Cian and Megan, who fall into our priority customer group for the scheme. Over the last 12 months many first-time buyers have struggled to secure a new home due to rising house prices and the lack of affordable homes available under £200,000.
"However, our new supply of shared equity homes has assisted them into home ownership much sooner than expected. Through the scheme they both have benefitted from an interest free loan of up 40% of the purchase price and a lower-than-average deposit of 5% of the equity share rather than the purchase price – making the homes at Chapelton affordable.
"Places for People obtained grant funding for affordable homes at Chapelton, so we are in the unique position to be able to offer these high-quality homes for sale through the Shared Equity scheme with the Scottish Government. It means that our customers can have access to a range of homes on a brand-new development in a beautiful location – the remaining properties available to buy using the Shared Equity Scheme include two-bedroom cottage apartments, two-bedroom homes and spacious three-bedroom family homes."
Places for People has also released ten three-bedroom homes for sale at Castle View through the Shared Equity scheme.
The homes have been developed in partnership with the Scottish Government and Stirling Council.
Allison Sutherland added: "We are thrilled to be releasing homes at our first development in Stirling. We've worked with Stirling Council and the Scottish Government to deliver the first affordable homes in the city, which are available through the popular Shared Equity scheme.
"The internal layout in the three-bedroom homes has been designed with modern living in mind, giving you the space to do more together – whether it's home working, entertaining or home schooling, there's space for the whole family!
"As these are the first affordable homes to be made available in the area and we are giving priority to people living locally, I would urge customers to view our website to get more information about the homes available and about the Shared Equity scheme. I am sure these will be snapped up."