Plans approved for new homes on former Glasgow primary site
Glasgow City Council has given the green light to plans for 48 new homes on the site of a former primary school.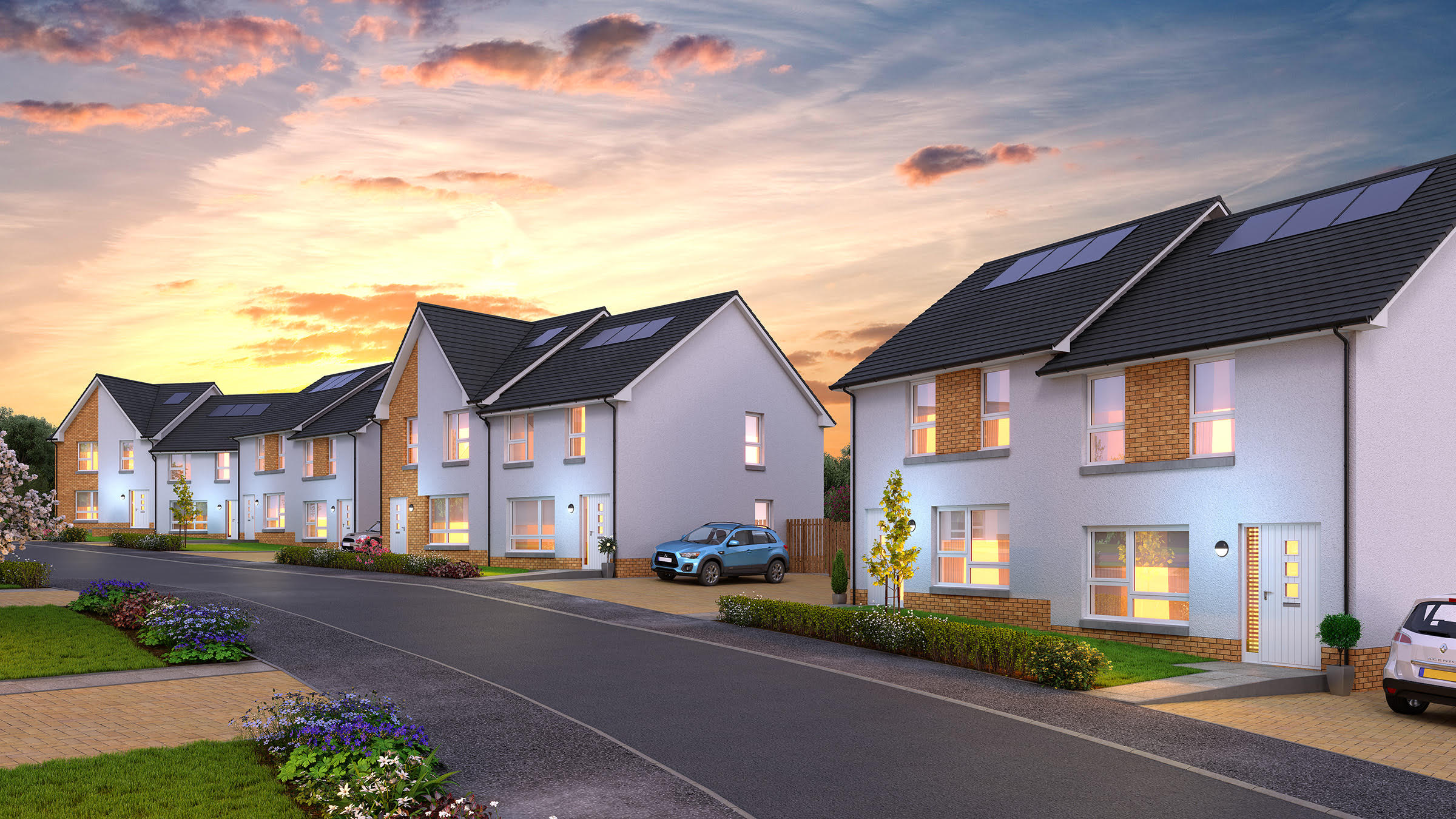 Cruden Homes (West) will deliver a mixture of two and three-bedroom semi-detached and terraced houses on land at Katewell Avenue, where Cleddans Primary School used to stand.
The school had closed in 1996 and was demolished shortly after.
Jason Steele, senior land manager of Cruden Homes (West), said: "We are pleased to obtain a planning consent for this site where we will be building 48, two- and three-bedroom semi-detached and terraced homes. Work will begin on these quality, energy-efficient new homes in late Summer and we look forward to investing in the local area and breathing new life into this brownfield site."
A design document submitted with the application by Hypostyle Architects on behalf of Cruden stated: "The proposal is for residential development on a brownfield site that will provide a viable and marketable development in Drumchapel.
"The approach to development will be sympathetic to the local area in terms of density, scale and massing; being consistent with local planning policy to create a development that contributes to the local environmental quality.
"The houses will be built to the highest standards of construction and energy efficiency using high quality materials.
"They will provide an attractive addition to the existing market for good quality family housing in Drumchapel. All dwellings proposed for the site will be provided with level access to the houses and gardens. All houses will have private gardens."