Plans submitted for flats complex in Calton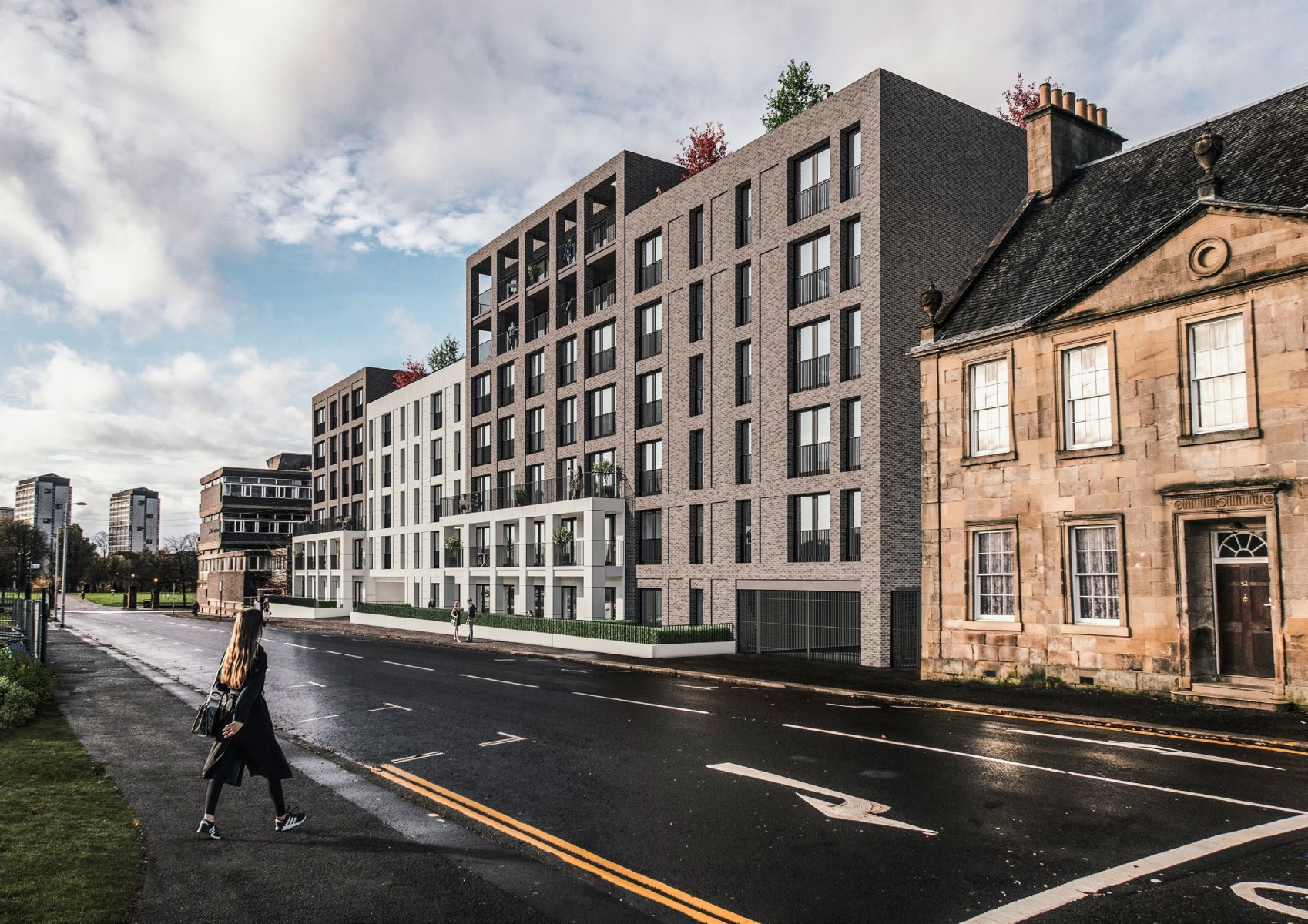 Surplus Property Solutions Ltd has submitted detailed plans for a major flats complex between two A-listed buildings in Calton.
The firm intends to build a seven-storey, T-shaped block in the car park area at the former headquarters of social enterprise organisation The Wise Group in Charlotte Street, Calton.
If approved, the block would comprise of 65 apartments, comprised of one, two and three bedrooms, with private external space and access to communal roof terraces.
An unlisted vacant office building would also be demolished as part of the plan, reGlasgow reports.
The site is located near Glasgow Green, and sits between a classical villa and the 1960s extension of former Our Lady and St Francis Secondary School, which was designed by architect Jack Coia.
A design document included with the planning application reads: "The existing site will be cleared to facilitate the creation of a vibrant, dynamic, development promoting liveable urban density.
"Its location provides a unique opportunity to deliver a dynamic development that will make a positive contribution to the ongoing regeneration of Glasgow City Centre through the quality of its architecture and landscape design."
It added: "The design approach seeks to foster a sense of community and relationship with outdoor space utilising gallery access, with the integration of large rooftop areas for communal use, extensive ground level amenity, and a mix of private gardens/balconies for 25 dwellings."