Port of Leith Housing Association announces AGM meeting with culinary twist
Port of Leith Housing Association is staging a community bake-off as part of its Annual General Meeting.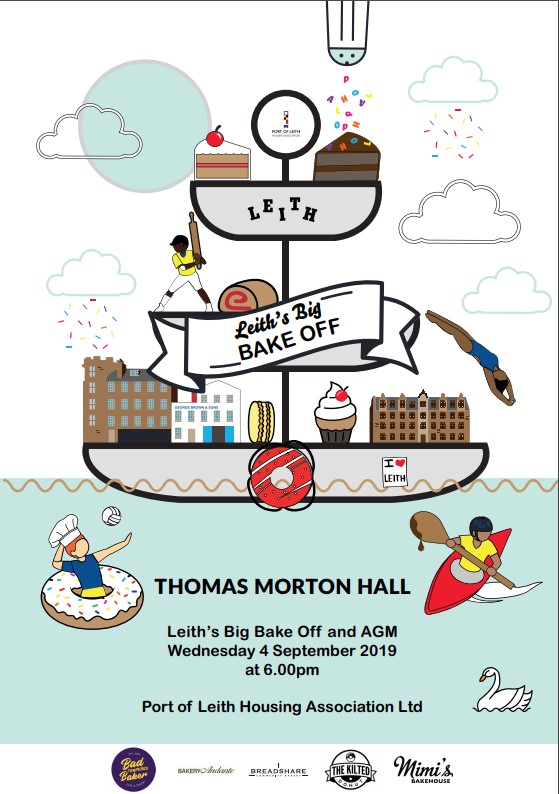 Named 'Leith's Big Bake Off', the event next month will have contestants comprising of tenants, locals, members of the Association and independent bakeries in Leith.
The bake-off precedes the Association's 43rd Annual General Meeting at Thomas Morton Hall beside Leith Theatre on Wednesday 4 September at 6.00pm.
Working alongside local businesses including social enterprise Breadshare Bakery, The Kilted Donut, Bakery Andante, Mimi's Bakehouse and Bad Tempered Baker, Port of Leith Housing Association is inviting tenants and members of the community to test their baking skills.
Entries will be judged by fellow Leithers and guest bakers to determine winners of each category including Best Under 16s, Best International Bake and Best Healthier Bake among others.
Attendees will also have their say in the Favourite Local Bakery category after sampling baked treats made in Leith.
Chief executive of Port of Leith Housing Association, Keith Anderson, said: "Leith has a strong sense of community and our AGM format this year reflects this community spirit. I hope it will attract some new faces who are keen to hear about our work and to help us shape the future of Leith and north Edinburgh. I encourage all our tenants and Leithers to enter and look forward to sampling the best cake Leith has to offer on the night."
Port of Leith Housing Association's 43rd AGM will take place at 6.30pm after the bake-off with members and guests.
To find out more or to enter the bake-off, go to https://www.polha.co.uk/bake-off/.