£1.5m lottery boost for refugee communities in Scotland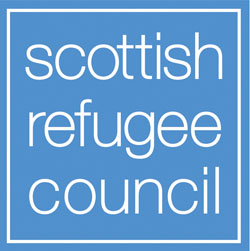 The Scottish Refugee Council has joined forces with The National Lottery Community Fund to distribute £1.5 million in National Lottery funding for projects that help New Scots feel at home in their communities.
The Participating in the Funding Process Project will award grants to grassroots groups and organisations that are refugee-led, or provide support for people seeking safety in Scotland. The funding is for organisations that missed out on grants awarded through the New Scots Refugee Integration Delivery Project due to the incredibly high demand.
The council will approach groups directly about this funding opportunity. All projects will be assessed by a panel made up of funding staff from The National Lottery Community Fund and representatives from refugee communities.
This collaborative approach is an opportunity for funders and refugee communities to share expertise, build capacity and learn from each other. It aims to help raise awareness and increase understanding of the challenges that small, volunteer-led groups face when approaching funders.
Kate Still, chair of The National Lottery Community Fund in Scotland, said: "We value lived experience in our grant making, and believe that people know best what is needed to help their communities thrive. We are delighted to be partnering with the Scottish Refugee Council to ensure that £1.5 million of funding raised by National Lottery players goes to grassroots groups and organisations that are refugee led or provide support for people seeking safety in Scotland."
Scottish Refugee Council communities manager, Jewels Lang, added: "We're delighted to partner with The National Lottery Community Fund on this exciting new project. The funding will make a wide variety of integration projects possible. Projects that will make a real difference to the both the organisations delivering them and the many people set to benefit from them."