£4.8m to support energy projects through Ofgem Energy Redress Scheme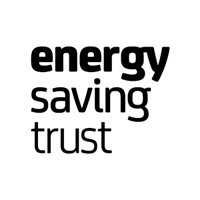 Funds gathered through the latest round of the Ofgem Redress Scheme are being distributed to organisations across Great Britain to provide energy advice, support decarbonisation projects and develop innovative energy-focused services and products.
The Ofgem Energy Industry Voluntary Redress Scheme (Energy Redress Scheme) revealed how the latest round of funding is being awarded. More than £4.8 million in grants is being distributed to 27 organisations across England, Scotland and Wales. In this funding round, 19 awards totalling £3.5m have been awarded to projects focused on supporting vulnerable people with managing their energy bills and keeping their homes warm through dedicated energy advice officers.
One successful application made to the Main Projects Fund was for Elderpark Housing Association, which is receiving £255,738.79 for its Govan Community Energy Team.
Over five years, the Energy Redress Scheme has distributed a total of £85.5m in funding to support 491 projects in England, Scotland and Wales. The funding is collected through Ofgem's enforcement and compliance activity, where companies that have breached energy rules agree to make a voluntary payment into the Energy Redress Scheme.
The funding rounds include the Main and Small fund, which are aimed at projects supporting households in vulnerable situations. The Carbon Emission Reduction Fund (CERF) supports energy-related activities that will see a reduction in carbon dioxide emissions from energy use. Finally, the Innovative Fund supports the development of pioneering products and services related to energy.
Graham Ayling, senior project manager for the Energy Redress Scheme, said: "We're pleased to announce £4.8 million of support to voluntary sector organisations. These funds will help them to support those most at risk in their communities as the colder weather approaches and energy prices remain high. It will also fund important projects that demonstrate new approaches to help the UK reach net zero, in ways that are affordable and accessible for everyone and empower more people to share the benefits of this transition."
Russell Ogilvie, head of enforcement at Ofgem, added: "Ofgem holds the energy industry to account through its robust compliance and enforcement work. We're proud to work with the Energy Saving Trust in the delivery of the Energy Industry Voluntary Redress Scheme. Through the scheme, communities across Great Britain, including consumers living in vulnerable circumstances, benefit directly when energy companies pay for letting them down."