Quality and customer care investment hits profits at Persimmon
Housebuilder Persimmon has reported a dip in profits as a focus on improving its quality of homes and services saw a decrease in the number of homes sold.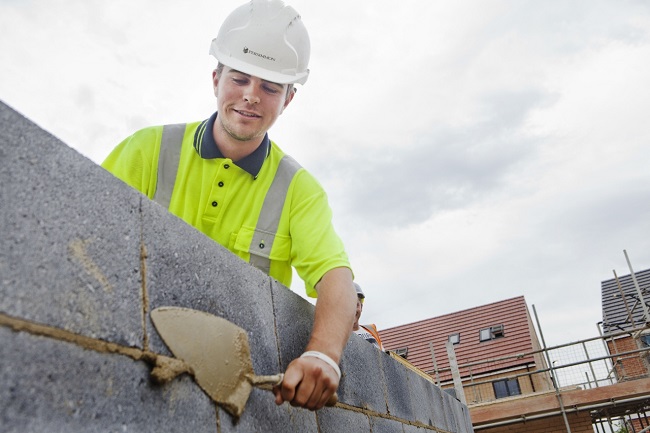 Announcing its half-year results today for the six months ended 30 June 2019, the FTSE 100 firm reported profit before tax of £509.3 million, down from £516.3m over the same period in 2018.
Total revenue was 4.5% lower at £1.75 billion, as the number of new homes sold fell to 7,584 compared with 8,072 this time last year.
Shares in Persimmon rose 1.7% to 1,894p following the update.
Persimmon revealed in July that its action to improve customer satisfaction levels following complaints about the quality of homes and leasehold charges would result in weaker first-half revenue.
The company had faced criticism last year as it handed out hefty bonuses to executives, despite relatively low customer satisfaction ratings.
In March the firm became the first major UK housebuilder to offer a retention policy to protect homebuyers from repair problems. The following month it launched an independent review to evaluate the effectiveness of its customer care measures and processes to determine whether they appropriately position the business for the future.
New chief executive Dave Jenkinson said the latest numbers prove Persimmon has made progress.
"Improving the quality and service delivered to our customers remains our top priority and I am encouraged with the progress made in the first half, which clearly shows that Persimmon is changing," he said.
"Our customer satisfaction ratings for the current HBF survey year are showing improvement and I am particularly pleased that, in July, Persimmon became the first housebuilder to introduce a retention scheme for customers placing us at the forefront of strengthened consumer rights for homebuyers."
Mr Jenkinson added: "The improvements to our customer service approach had two main impacts in the period. First, customer service spend increased by c. 40% year on year and these additional initiatives are anticipated to increase our annual customer care costs by an estimated £15m. Second, and as noted earlier in the year, our decision to invest an additional c. £140m in work in progress as we held back some sites for later sales release to give customers more accurate moving-in dates reduced the group's overall sales volumes. Allowing for these impacts, Persimmon's trading in the first half of 2019 was strong.
"I am proud of the commitment and dedication our teams have shown in supporting the many initiatives we have introduced to deliver a step-change in our customers' experience.
"I am confident that the progress we are making with our initiatives, our strong forward build, healthy forward sales and robust balance sheet place Persimmon in a strong position for the second half."
Arlene Ewing, investment manager at Brewin Dolphin, said: "Persimmon continues to tackle some of its major challenges. The business came under fire for the quality of its homes and customer care, and has since invested on both fronts. While that has taken a small bite out of profits, it appears to be the right trade-off over the long term.
"The operating margin remains high, the underlying business looks strong, and there is good visibility of future revenues. Brexit winds will likely continue to impact on consumer sentiment – a challenge for the wider housebuilding sector – but Persimmon remains a well-invested and geographically diversified business in a good place to weather any future storms."