Queens Cross hairdressers secure joint award for serving their community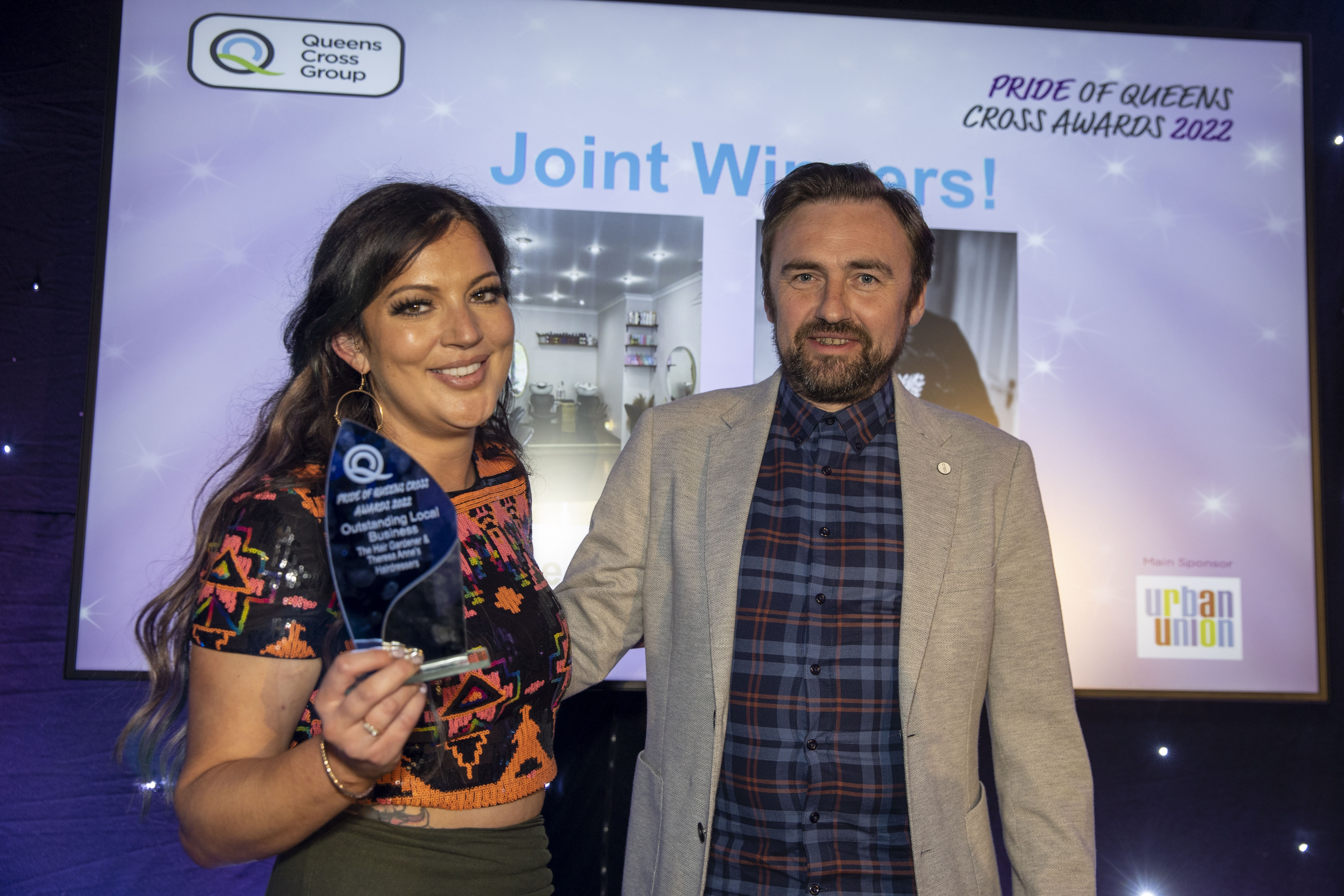 Two neighbourhood hairdressers have snipped up a joint award for serving their local community in Queens Cross Housing Association.
The Hair Gardener and Theresa-Ann's Hair Studio were jointly crowned 'Outstanding Local Business' at the Pride of Queens Awards.
Both businesses were nominated by local residents for offering services to local people that went above and beyond a cut and blow drive.
Theresa-Ann and Xanthe Aitken from the Hair Gardner were singled out for offering a listening ear, supporting local community initiatives and helping customers in need of support.
A total of 56 groups and individuals were shortlisted at the awards across 11 categories. The awards are Queens Cross Housing Association's way of recognising outstanding achievements in the community by local residents, employees, businesses and partners.
Other community winners included the Firhill Youth Project in the Health and Wellbeing category for their work in encouraging young people to get involved in rowing on the Forth & Clyde Canal. Local resident May McVey picked up an award for Outstanding Service to the Community. May has worked tirelessly ensure that local people have a voice and take part in shaping their own community.
Shona Stephen, Queens Cross chief executive, said: "We were so struck by the praise and genuine affection in their nominations, we were unable to separate them. They are both truly community focused businesses that treat their patrons more like family, rather than simply a customer to be served. Their doors are always open to help however they can, and we were bowled over by the countless examples of how they've gone out their way to support those who need help the most.
"I'd also like to extend my congratulations to all this year's winners. It reinforces for me yet again the true sense of community we have here at Queens Cross with people continually going above and beyond to help others in all sorts of creative ways."
The Association looks after around 4500 homes in the city and is the parent company of the Queens Cross Group which has business, community and charitable interests in the area.
Construction company Urban Union was the main sponsor of the event which took place at the Glasgow Grosvenor Hotel in the west end.