Queens Cross Housing Association begins consultation on £3m Woodside transformation
A public consultation has been launched into a £3 million Queens Cross Housing Association environmental improvement project to transform the look of the Woodside area of Glasgow.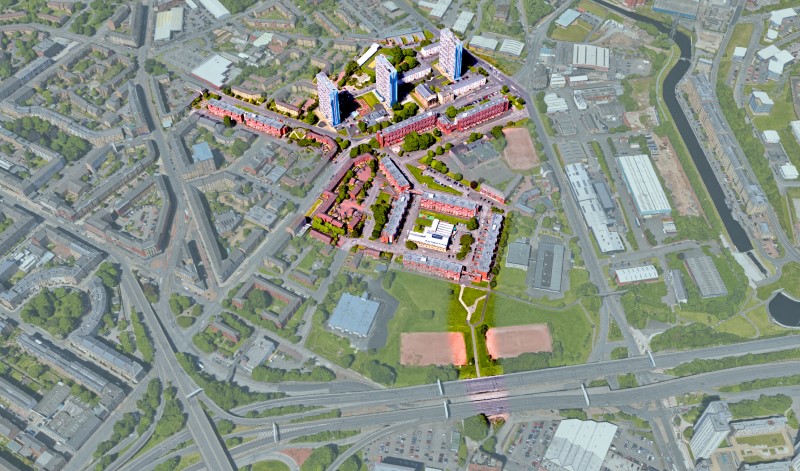 A successful public consultation session shared ideas for the 'Making Places in Woodside' initiative and what shape the area might take in the future.
The area being targeted for improvement includes the ground around the Cedar high-rise flats at St George's X and the area to the east of St George's Road down to the M8.
Shona Stephen, Queen's Cross chief executive, said: "The look and feel of the environment around our homes is so important in making a neighbourhood a desirable place to live. First impressions matter so we have the chance here to revamp this area on the periphery of the city centre creating a green and vibrant place.
"But it is not just about attracting new people to the area it is about place-making, ensuring that existing residents want to continue to live here and are proud of calling Woodside home.
"That is why we are so keen to get their buy into what we are proposing at the very start. We want this project to be led by Queens Cross but owned by the local community.'"
Environmental work will include new green spaces, tree planting, streetscaping and new street furniture.
The Association, which manages around 4500 homes in the northwest of the city, is working closely with Glasgow City Council and walking and cycling charity Sustrans, to ensure that travel connections with the rest of the city are prioritised.
Partial funding for the work has come from the Sustrans Places for Everyone programme, which is supported by Transport Scotland.
Dave Keane, infrastructure manager for Places for Everyone, added: "We are thrilled to have Queen's Cross Housing Association join us as a partner in delivering improvements for Woodside. This project will give residents and locals a chance to create new spaces and places around Woodside and to make sure that it is a truly liveable neighbourhood for everyone.
"We are pleased to have been able to contribute to this work as part of our Places for Everyone programme, alongside the walking, cycling and wheeling improvements being delivered as part of Glasgow City Council's Connecting Woodside project."
Consultation with local people will continue over the months to come.
Ms Stephen concluded: "After this initial consultation exercise we will present design ideas and ask for community input at another event in March, with a view to starting construction by the end of the year."