Queen's Speech: Government to deliver 'new deal' for renters in England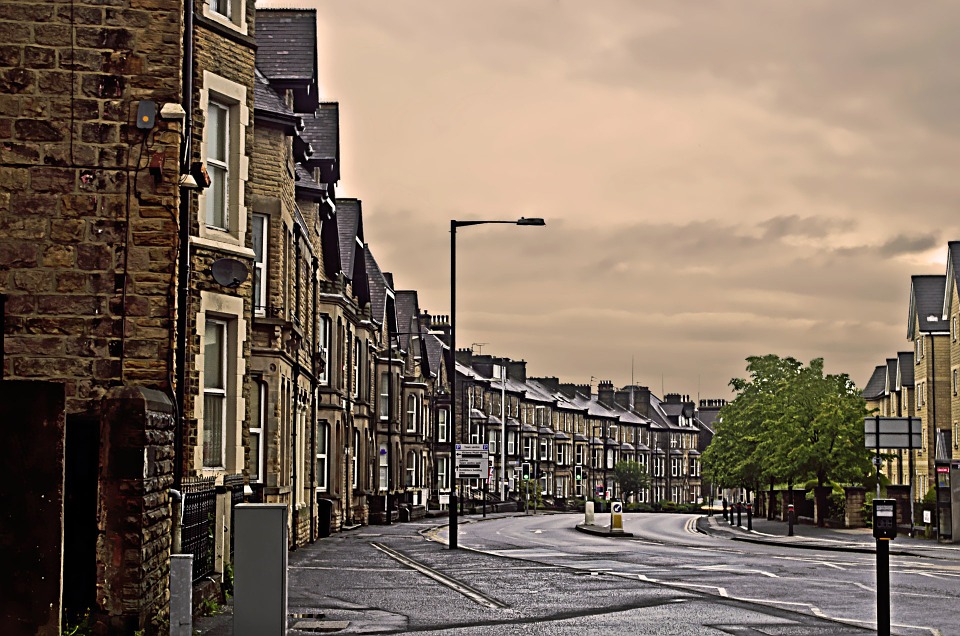 New legislation announced in the Queen's Speech yesterday will improve the lives of millions of renters by driving up standards in the private and socially rented sectors across England, according to the housing secretary at Westminster.
Described as the biggest change to renters law in a generation, Michael Gove said the Renters Reform Bill will drive up quality for private renters, extending the Decent Homes Standard to the sector for the first time and giving all renters the legal right to a safe and warm home.
New measures will also protect tenants, delivering on a manifesto commitment. So-called 'no fault' Section 21 evictions - that allow rogue landlords to terminate tenancies without giving any reason - will be outlawed.
According to Mr Gove, together these reforms will help to ease the cost of living pressures renters are facing, saving families moving from one privately rented home to another an estimated £1,400 in moving costs.
The Bill will also strengthen landlords' grounds for repossession making it easier for them to evict tenants who are wilfully not paying rent, or who are repeatedly engaging in anti-social behaviour, bringing down neighbourhoods.
Tenants in social housing will also benefit from major reforms to the sector. The Social Housing Regulation Bill will make all registered social housing providers subject to a tough new regulatory regime, with failing social landlords facing unlimited fines if they fail to meet the standards expected of them.
Levelling up and housing secretary Michael Gove said: "Too many renters are living in damp, unsafe and cold homes, powerless to put it right, and under the threat of sudden eviction.
"The New Deal for renters announced today will help to end this injustice, improving conditions and rights for millions of renters.
"This is all part of our plan to level up communities and improve the life chances of people from all corners of the country."
The Chartered Institute of Environmental Health (CIEH) has welcomed the UK Government's commitment to improving housing standards.
Tamara Sandoul, policy and campaigns manager at CIEH, said: "It's been a long three years since the Government announced its intention to ban no-fault evictions. It's therefore heartening to see the announcement of a Renters Reform Bill, which should help to protect more tenants from homelessness and living in poor housing conditions. The introduction of a national landlord register in England would also be a game-changer for the private rented sector."
Ben Beadle, chief executive of the National Residential Landlords Association, added: "We welcome the Government's acceptance that reforms to the rented sector need to strengthen the ability of landlords to tackle anti-social tenants and those with repeated rent arrears. We will continue to work to ensure that these and other grounds for possession are fair and workable.
"Whilst we support proposals for an Ombudsman to cut the number of possession cases needing to go the court, this cannot be a substitute for proper court reform as well. At present it can take almost a year for a private landlord to repossess a property through the courts where they have a legitimate reason to do so. This is simply not good enough."
Cllr Darren Rodwell, housing spokesperson for the Local Government Association, said: "Proposals to strengthen both the role of the Housing Ombudsman and the Regulator in the Social Housing Regulation Bill are positive, to increase the rights of tenants and enable tenants to better hold their landlord to account.
"Councils want their tenants to have the security of a safe and well-maintained home with any issues quickly and satisfactorily addressed, and we are keen to continue working with councils, the Regulator and the Ombudsman to support the implementation of the reforms.
"We are pleased that the government has committed to introducing legislation through the Renters Reform Bill to strengthen protections for private renters and abolish 'no-fault evictions'. This is something the LGA and councils have been calling for the Government to introduce since it was included in its 2019 manifesto.
"A dramatic recent rise in the number of 'no fault evictions' from the private rented sector is putting additional pressure on homelessness services, so we are glad that a plan to strengthen safeguards for private renters is finally in place, allowing renters to challenge poor practice and unfair rent increases without fear of eviction."
Responding to the speech, Matt Downie, Crisis chief executive, warned that legislation to make the streets safer, which a government consultation suggests will replace the Vagrancy Act, could be used to criminalise people sleeping rough.
He said: "This Queen's speech provides some hope for renters anxious about being turfed out of their home in the midst of the cost-of-living crisis and recognises the urgent need to address poor quality social housing with tenants' voices at the heart of this reform.
"But let's be clear, this speech gives with one hand while taking with the other. The plan to introduce legislation that has the potential to criminalise anyone forced to sleep rough is nothing short of shameful and flies in the face of any effort to tackle rough sleeping for good. What's more, we need urgent action to pull struggling families back from the brink.
"We cannot end homelessness with this mismatched plan. The government must take action to provide direct support to families hit by the cost-of-living crisis and plans to introduce punitive legislation must be scrapped, if the government wants to truly end rough sleeping for good."
The government also announced plans for an Energy Security Bill containing new powers aimed at boosting renewable energy and creating a market in electric heat pumps.
However, the Federation of Master Builders (FMB) said an opportunity was missed to introduce a strategy to decarbonise the nation's homes.
Chief executive Brian Berry said: "With serious and widespread economic uncertainty on the horizon, this year's Queen's Speech, marked another missed opportunity for the government to set out a credible plan to green our homes for the future. There remains no credible plan to decarbonise our nation's existing housing stock.
"While a 0% VAT rating on energy efficient home improvements was a step in the right direction at the Chancellor's most recent budget, this measure alone cannot achieve the level of decarbonisation required to meet net zero by 2050. At a time of increased living costs, the majority of homeowners do not have sufficient disposable income to consider these costly energy efficiency home improvement projects, even with a VAT reduction.
"Forward thinking is an absolute must by government - expenditure now to tackle energy inefficient homes, using a fabric first approach, will lower bills and reduce energy consumption. This is a long-term endeavour, which unless we see commitment today will leave houses inefficient for some decades.
"Any funding of new heating technology like heat pumps will be useless, as homes will not be able to fit them being too draughty and leaky. We continue to campaign for a National Retrofit Strategy, which lays out plans for funding coordination and incentivisation for builders and consumers alike when it comes to improving the energy efficiency of homes."
In addition, the government also announced plans for a Levelling Up and Regeneration Bill with the aim of spreading investment and reducing disparities across the UK. The Bill will also strive to simplify planning rules in England.
Mr Berry said: "It was good to see a renewed focus, through the government's Levelling Up Bill, on planning reform. Small, local housebuilders have been producing fewer and fewer homes for decades, with those in the market facing significant barriers to their work. In the 1980s, 40% of new houses were delivered by SME housebuilders; this figure now sits at a mere 12%. Planning has long been an issue for smaller housebuilders, with 62% of FMB members saying recently reporting that it's making it harder for them to build homes.
"Greater investment in local authority planning teams would add capacity and enable faster turnaround times of applications, reducing delays and easing the strain on resources. Considering today's commitments, I hope to see significant improvements to reverse the decades-long decline of SME housebuilders. These local building firms play a vital role in their local areas, employing school leavers, building good quality homes in the local vernacular and reinvesting their success back into their communities."
Jonathan Hale, head of government affairs at the Royal Institution of Chartered Surveyors (RICS), said: "RICS and its professionals, are supportive of the levelling up of UK regions, and are working hard to unlock jobs and opportunities by supporting our high streets and communities.
"We understand the wish to bring empty property back to life, but those opening for business on high streets will need to meet the needs of the wider community. Government highlighted community led levelling up and planning in the speech, but forcing landlords in such a blunt way, may not fit with this vision. Landlords do not want empty properties, but fit outs, planning permission, and insurance need to be considered as high streets necessarily evolve.
"We are pleased, that the Levelling Up Bill will be led by community driven planning, something we recently called for in relation to CRE, and housing, and the bill must be used to drive ambitious changes. However, we are disappointed that planning has been side lined - we have supported root and branch planning reforms and now look forward to seeing where government's level of ambition for a reformed planning system is.
"We also call on the government to include financial incentives and government policies that support the renovation and upgrading of commercial assets within the levelling up actions, importantly including to hit net zero ambitions. Well-managed commercial real estate boosts less developed areas, and promotes economic growth and social value. Building communities, backed up by locally led commercial real estate is central to achieving levelling-up."
Cllr James Jamieson, chairman of the Local Government Association, added: "Over the last decade, England has taken steps towards greater devolution, but areas outside our city regions have remained stuck in the 'devolution slow lane' and the UK remains one of the most centralised countries in the democratic world. There is an urgent need to turbo charge the speed at which we are devolving powers to local areas so we are pleased that the Government has used the Queen's Speech to make good on its commitment to offer all of England the opportunity to benefit from a devolution deal by 2030.
"Turning levelling up from a political slogan to a reality will only be achieved if councils have the powers and funding they need to address regional inequality, tackle concentrations of deprivation and make towns and communities across England attractive places to live, work and visit.
"To deliver on levelling up ambitions and ensure councils can deliver the right types of homes in the right places with appropriate infrastructure, a local, plan-led system is integral. It is good to see that any new Infrastructure Levy will be set at a local level, and we want to work with government to ensure that it is a success and can deliver more affordable housing and infrastructure contributions at a local authority level than the existing systems for developer contributions.
"Empowering councils to bring vacant properties back into use is also an encouraging step. National permitted development rights, allowing conversion of offices, shops and restaurants into houses without the need to provide any affordable homes or infrastructure funding, also need to be removed so councils can ensure the right homes are built in the right places, and deliver on local ambitions to revive and reimagine our high streets and town centres.
"As well as ensuring that existing homes are high quality, energy efficient and safe, building new, high-quality council homes has to be a national priority. This needs to include urgent reform of the Right to Buy scheme to allow councils to be able to keep 100 per cent of receipts from sales of homes and the ability to set discounts locally.
"Councils and the LGA look forward to working with parliamentarians to shape the proposed legislation as this Bill is brought forward."