Regional Land Use Partnerships piloted to fairly optimise land use
The Scottish Government is to enable Regional Land Use Partnerships to help develop Scotland's approach to land use in support of its green recovery and transition to net-zero.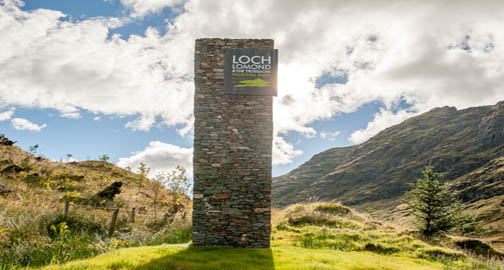 The Partnerships will help national and local government, communities, land owners and stakeholders work together to find ways to optimise land use in a fair and inclusive way - meeting local and national objectives and supporting the journey to net zero.
They will be piloted in:
Cairngorms National Park
Highland Council
Loch Lomond and the Trossachs National Park
North East Region (Aberdeenshire and Aberdeen City Councils)
South of Scotland (Dumfries and Galloway and Scottish Borders Councils)
The Scottish Government will work with the pilot groups to test approaches to partnership governance that best suit the local situation and priorities. This will help inform future decisions on wider establishment of Partnerships.
Environment, climate change and land reform secretary Roseanna Cunningham said: "Scotland's commitment to tackling the twin crisis of climate change and biodiversity loss is unwavering. Our journey to net zero will be transformational and touch every aspect of our lives. Our approach to land use will be vital to achieving our objectives.
"Given Scotland's unique and diverse natural environment, there is no one-size-fits-all approach to land use, and it is right that we use and empower local knowledge and expertise to guide our journey. It is also important to recognise that land use development is not just a rural matter – it is something that concerns every corner of the country, which is why I am pleased that urban areas will also be included in the pilot scheme.
"It is critical that we ensure a just transition to net zero, one that leaves no-one behind. These Partnerships will take a collaborative and inclusive approach to supporting decision-making, making sure they meet local priorities while supporting our national endeavour to end Scotland's contribution to climate change."
Grant Moir, chief executive at the Cairngorms National Park Authority (CNPA), said: "We are delighted that the Cairngorms National Park is to become a Regional Land Use Partnership pilot area. The scale of the National Park and the excellent partnership working that already exists here means that we are well placed to help Scotland trial new approaches to aid green recovery, meet net zero targets and tackle the biodiversity crisis. We are starting the development of the new National Park Partnership Plan this year so the timing of the RLUP pilot announcement is perfect."