Revenue drops as Persimmon faces challenges head on
Persimmon's action to improve customer satisfaction levels following complaints about the quality of homes and leasehold charges has resulted in weaker first-half revenue for the firm.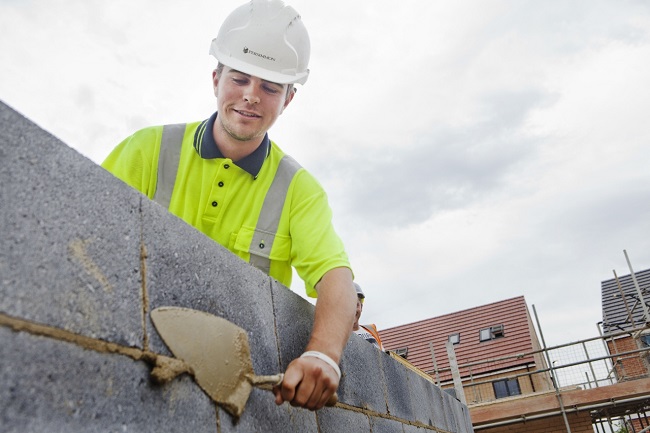 Announcing a trading update ahead of its half year results to 30 June 2019, which will be released on August 20, the housebuilder said revenue in the half year fell to £1.75 billion from £1.84bn a year ago.
The customer service initiatives were also reflected in a drop in housing completions from 8,072 to 7,584, while active sales outlets fell 8% to 345 sites.
Average selling prices increased to £216,950 from £215,813 last year.
In March this year the firm became the first major UK housebuilder to offer a retention policy to protect homebuyers from repair problems. The following month it launched independent review to evaluate the effectiveness of its customer care measures and processes to determine whether they appropriately position the business for the future.
The group said its customer satisfaction rating, as measured by the Home Builders Federation (HBF), had improved up on the back of its initiatives.
Dave Jenkinson, group chief executive, said: "I am pleased that there are some clear early signs that our focus on increasing the quality and service delivered to our customers is beginning to bear fruit, with some encouraging improvements being made right across the business. Although we are still in the early days of our improvement plans our customer satisfaction rating, as measured by the HBF, has increased during the period.
"Our progress on customer service shows that Persimmon is listening carefully to all stakeholders and making the changes needed to position the business for the future, while maintaining a robust trading performance. We enter the second half with our build programme well progressed, healthy rates of sale on site and an encouraging forward sales position. I look forward to giving further details of our progress at the interim results in August."
Persimmon said it continues to expect an underlying housing operating profit margin of 30.8% for the first half, the same level achieved in the 2018 financial year.
John Moore, senior investment manager at Brewin Dolphin, said the results show that Persimmon is facing up to some of its challenges head on.
He added: "Of late, the main points of contention with the company had been around the quality of build and its customer service levels, which appear to be improving. While this comes at an initial cost of slightly lower revenues and a longer sales cycle, better customer service outcomes in the long-term could prove to be the right trade-off. Average selling prices have nudged up and the operating margin of more than 30% remains very impressive.
"Looking ahead, Brexit winds and the impact these have on consumer sentiment are likely to keep sentiment towards Persimmon – and the wider sector – muted. The shares are largely flat in the year to date but have fallen around 30% since June last year, with fears about the future of Help to Buy a significant contributor. Persimmon remains a well-invested and geographically diversified business – it is well placed to deal with future challenges."