Revised plans for 1,500 residential units at former Glasgow goods yard
A developer that secured planning permission in 2018 for around 700 rental homes at the 7.5-acre derelict site between Collegelands and Bell Street, beside Parsonage Square, in Glasgow has now applied for permission for an updated masterplan for the land.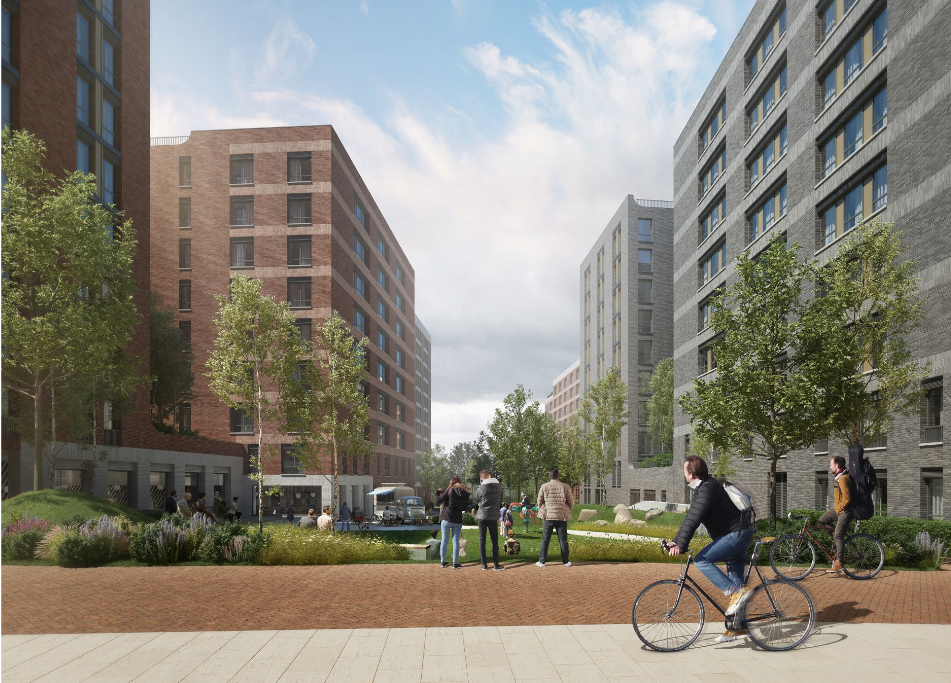 Build-to-rent operator Get Living now wants to deliver more than 800 flats and nearly 700 student rooms, as well as retail, leisure and food and drink uses at the High Street goods yard site.
Proposed changes, deemed necessary due to the pandemic, include more green spaces, an "enhanced gateway" from High Street and fewer tall buildings.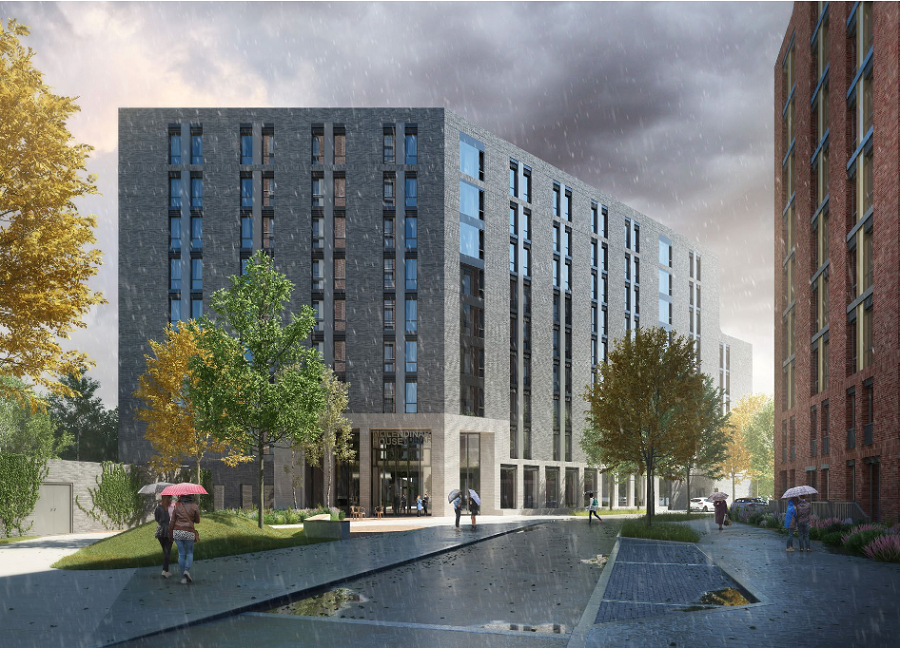 If approved, the project would include 823 apartments for private rent (compared with 727 in the earlier scheme), 687 student rooms (up from 99 in the initial proposal) and 411 square metres for small businesses, retail and leisure facilities. The flats would be a mix of studios (121), one-bed (325), two-bed (327) and three-bed (48) units.
The developer stated: "There is a compelling case to revisit the scheme and diversify the offer, building on learning from the pandemic to create a more community focused mixed-use development that will be sustainable and resilient for residents and the local community and economy alike."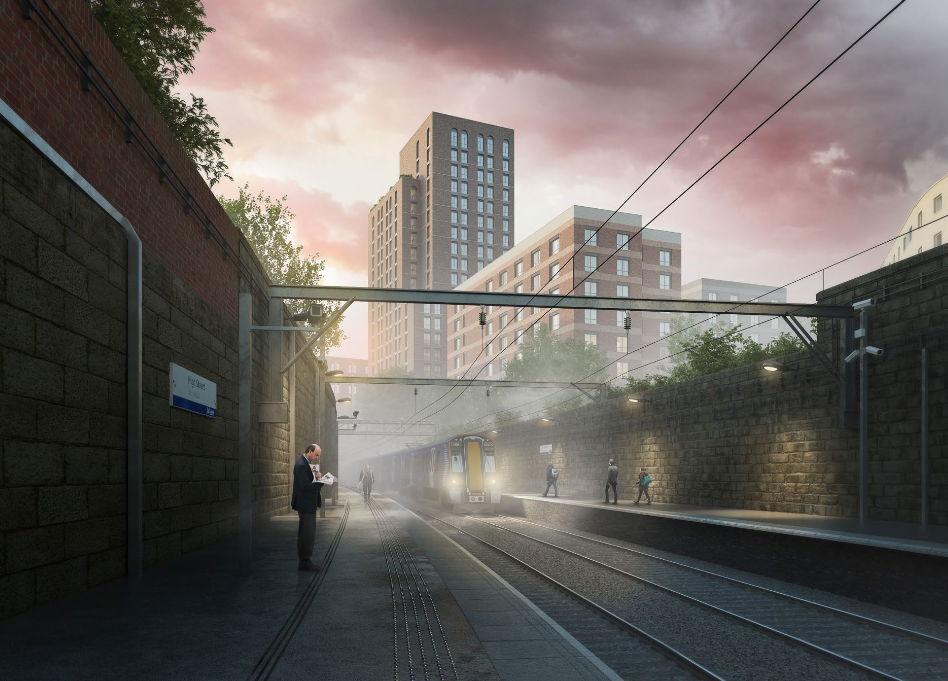 The application adds the revised plan will create a "genuine and exciting new neighbourhood" on land which is currently vacant or used as a car park.
The consented scheme included a variety of building heights with seven buildings of 12 storeys or above and three buildings of 17 storeys and above. The revised proposal creates a more consistent predominant building height of nine to 10 storeys, with a single taller building of 20 storeys.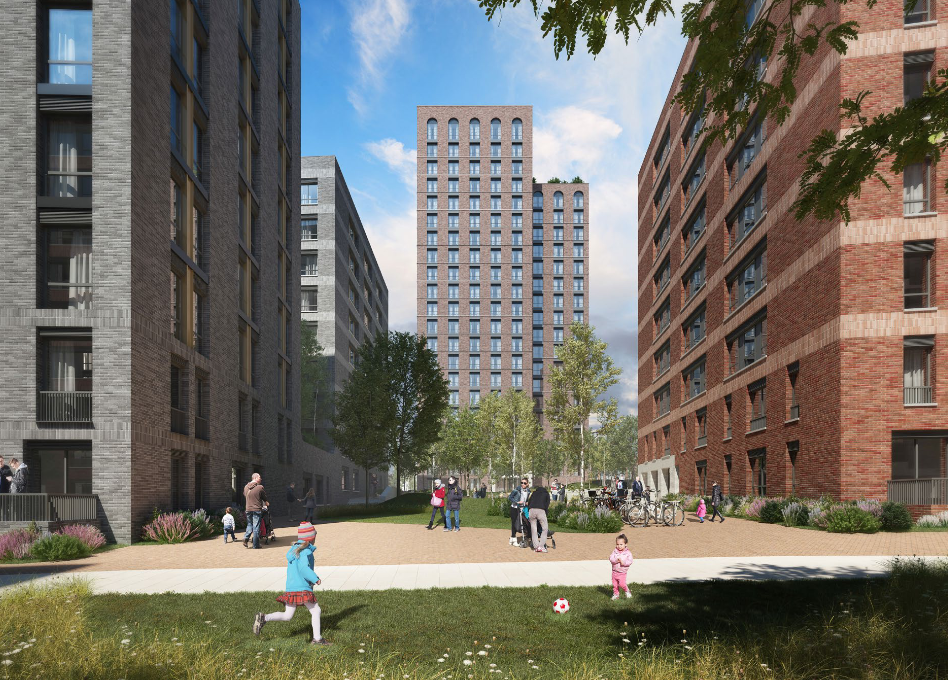 A design statement from architects Stallan-Brand included with the application explains: "The proposals will create a high quality residential neighbourhood supported by a mix of new green spaces, amenity provision and ground floor commercial uses.
"The development will create a vibrant urban quarter that is well integrated with its wider urban context, unlocking new pedestrian and cycle connections to the east of the city centre."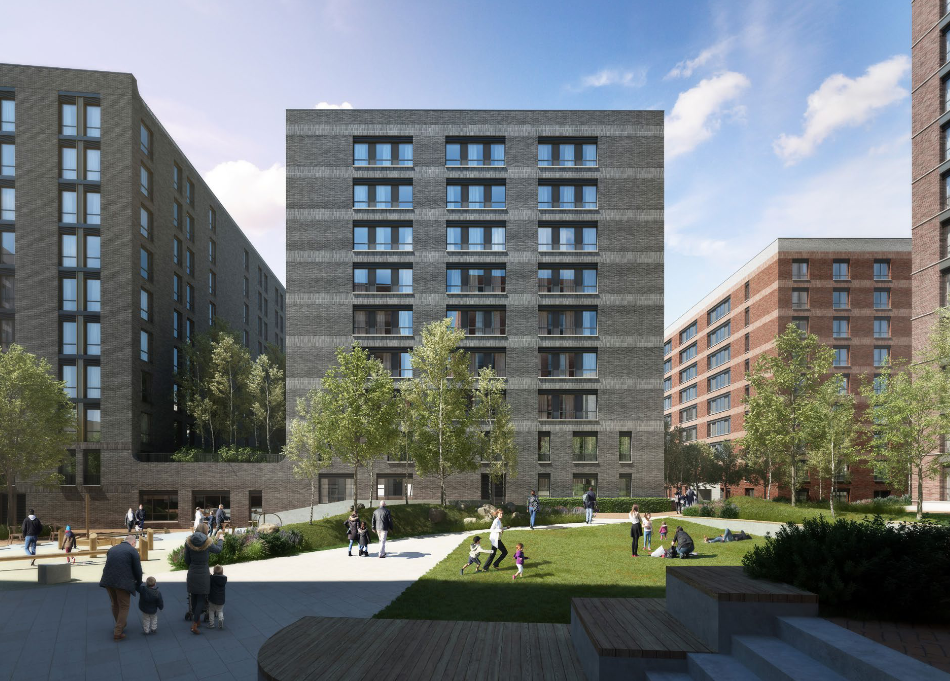 The statement continues: "At its core, the High Street Goodsyard vision will deliver an intergenerational community combining build-to-rent and student provision within a cohesive neighbourhood that services the needs of a diverse community.
"As well as providing new commercial spaces within the site, the development will positively contribute to the wider local economy, bringing increased footfall to surrounding high streets.
"The proposals will deliver a significant amount of new green space providing a mix of informal and formal play as well as a range of amenity spaces for residents and the wider community to enjoy."