River Clyde Homes installs environmentally friendly heating technology
For Scottish Housing Day 2021, River Clyde Homes has announced the successful installation of environmentally friendly heating technology.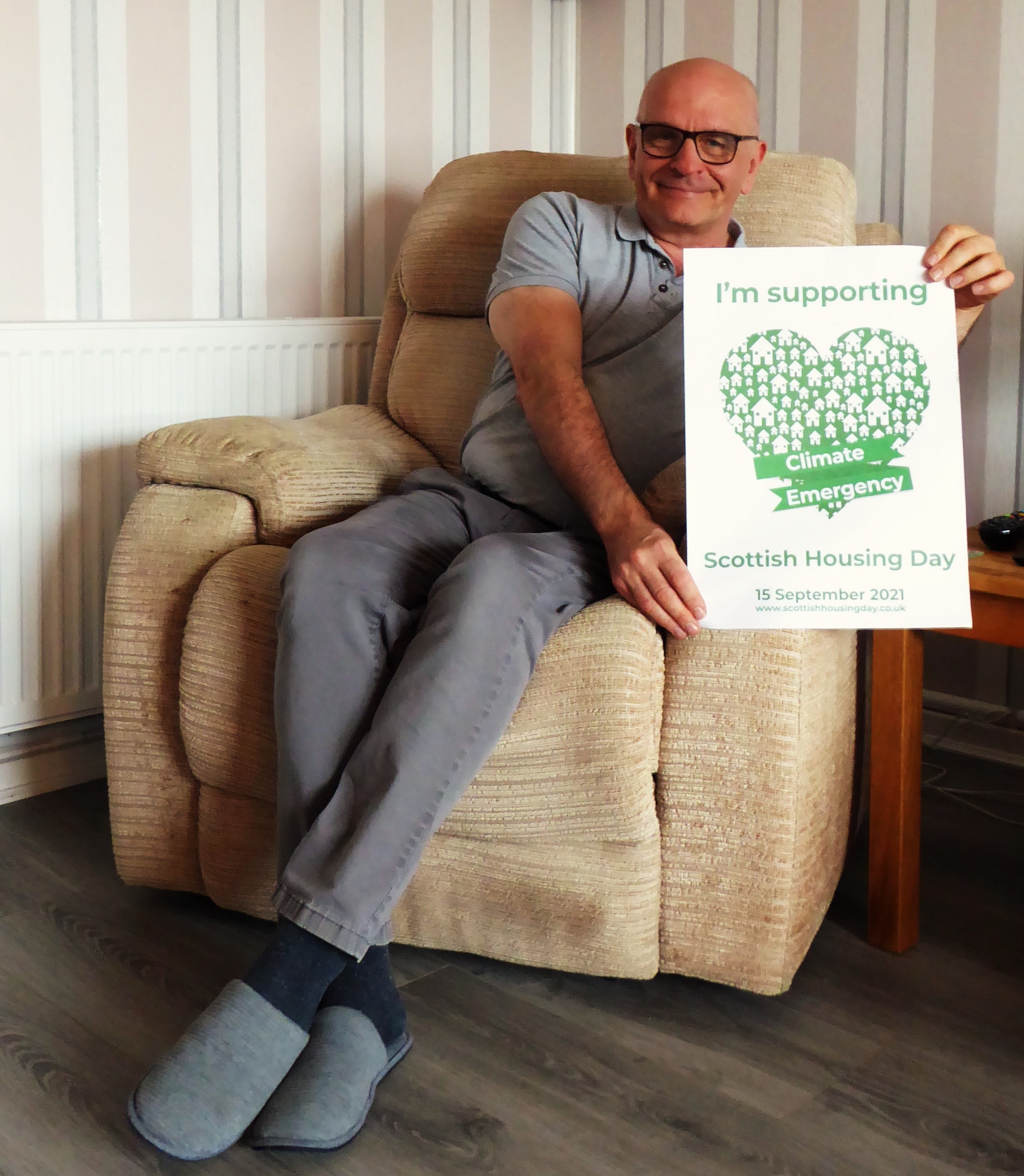 Back in 2018, the Inverclyde-based housing association completed the installation of one of the first Air Source Heat Pumps (ASHPs) to serve a social rented tower block in Scotland.
Kilblain Court in Greenock comprises 61 flats and is situated in a popular town centre location. River Clyde Homes decided to remove gas boilers from its tower blocks in 2016 and replace these with low carbon communal systems to improve safety, reduce emissions and achieve the Energy Efficiency Standard for Social Housing (EESSH).
A number of bio-mass systems were installed, but at Kilblain Court the ASHP was chosen following an options appraisal that included customer involvement.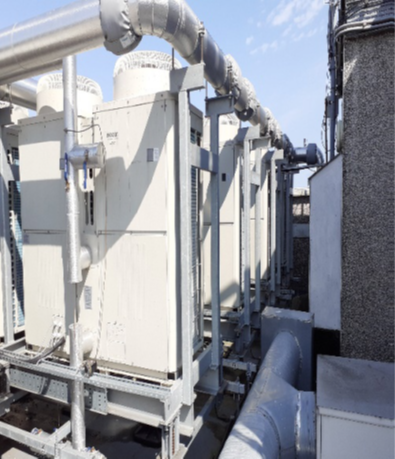 While the replacement of mains gas with renewable technology provided a small energy efficiency gain, the Environmental Impact Rating improved significantly from 81 to 95 (out of a maximum potential of 96).
Feedback from customers has been positive with residents now enjoying warmer homes and lower energy costs.
One customer, Ian Martin, is more than happy with the new heating system. Ian was born in Greenock but left in 1980 to join the RAF. He returned in 1988, got married and settled in Port Glasgow before moving into Kilblain Court in 2006. He loves the room sizes, the town centre location and the views of the River Clyde from his living room.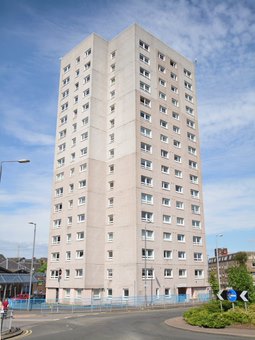 Ian said: "The heating system is cost effective, and my home is warmer than ever." The process of having it installed was easy with relatively little upheaval over a short period of time. Help was available for us to pack up the house while the work took place and facilities were provided as a flat was turned over as a communal room that we could spend time in if we wished.
"Cost is a big factor for tenants when it comes to heating and as I said, the bills are more than reasonable. There's also the added bonus of knowing that I live in a building that emits very little carbon and therefore plays an important role in tackling the serious issue of climate change which is affecting us all."
Jonathan Grant, head of customer services at River Clyde Homes, added: "It is always great to receive positive feedback from residents. It is especially welcome when it recognises that low carbon homes are warm, of lower cost for residents and reduce harmful emissions. There is a huge challenge ahead for the sector to achieve net zero and River Clyde Homes will continue to support this important goal."