Roseburn residents celebrate Hanover's 40th anniversary
Staff and residents at a Hanover (Scotland) housing development in Roseburn in Edinburgh were joined by chief executive Helen Murdoch to celebrate the 40th anniversary of the organisation and also mark a major anniversary in the history of the site.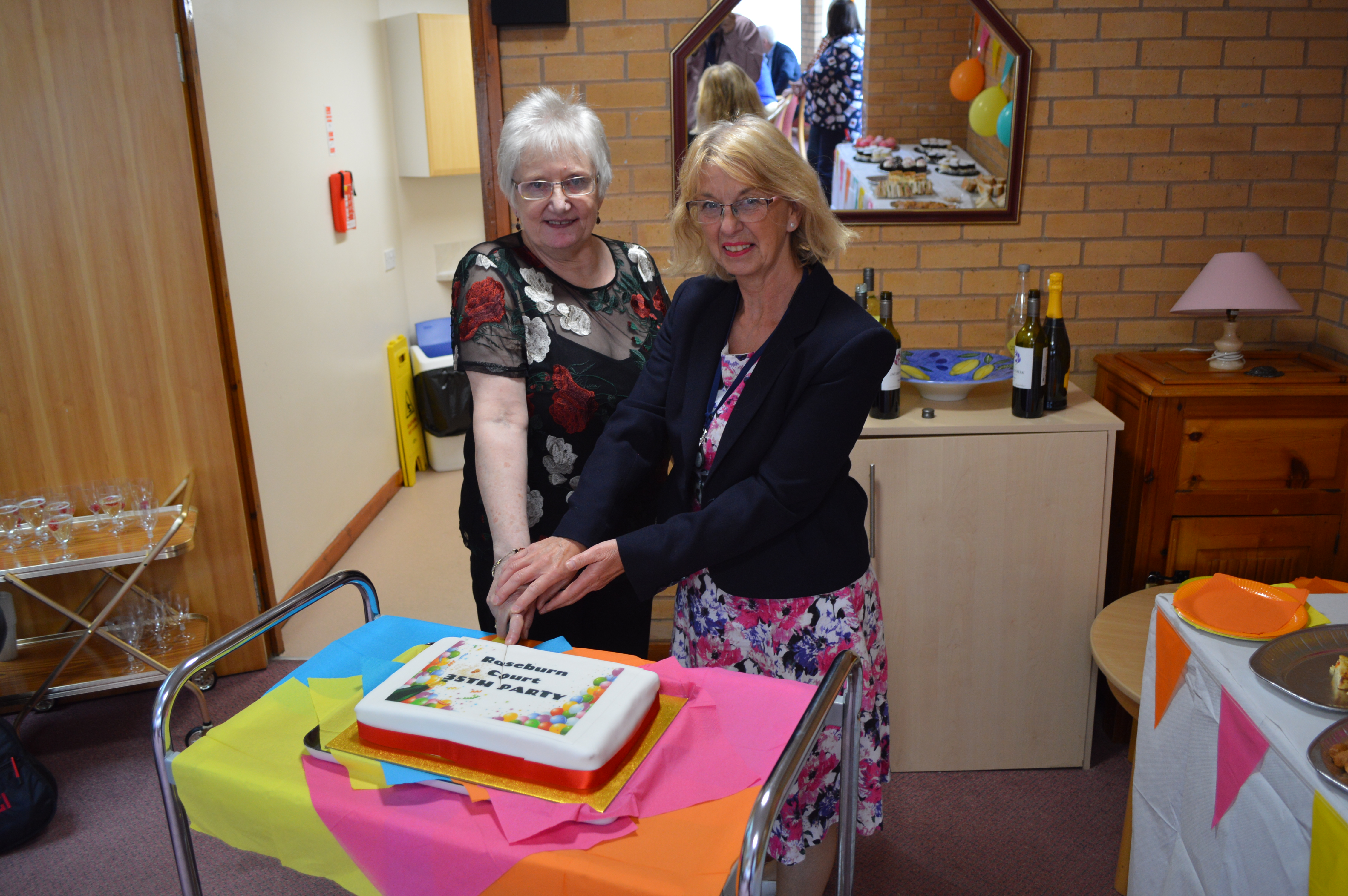 Guests enjoyed entertainment from a local ukulele bank and a special buffet lunch to mark the 40th anniversary of Hanover as well as 35 years since Roseburn Court opened to residents.
Over the last 40 years Hanover (Scotland) has been at the forefront of providing innovative care and housing to meet the needs of a spectrum of demographics, supporting residents to experience full and active lives.
The organisation will continue to lead the way in the future, utilising new technology and innovate methods of housing design and care delivery to adapt to a changing world, further improving the lives of residents whilst creating and supporting vibrant local communities.
Helen Murdoch, chief executive of Hanover (Scotland), said: "I am very proud to celebrate Hanover Scotland's 40-year milestone and 35 years since the first residents moved in to their homes at Roseburn Court. Over a span of 40 years of unprecedented change and challenge, Hanover has always stepped up to meet these in innovative and creative ways. We have a drive for quality which means we never standstill.
"I feel so strongly that it is not just about having a roof over your head: it is about helping people develop a deep sense of belonging, by continuing to help eliminate isolation and loneliness, providing good quality homes, then building that belonging by creating, supporting and connecting residents with vibrant local communities."
Mary MacDonald, sheltered housing manager at Roseburn Court, said: "It was lovely that everyone came together for a double anniversary celebration marking 40 years of Hanover (Scotland) Housing Association and 35 years since Roseburn Court opened its doors. I love working here and really enjoy helping our residents lead independent and active lives."
Carrie Young, manager at Roseburn Court, said: "Some of our residents have been here a long time and all of them, their families and the staff here have been an important part of many people's lives for a long time. These anniversaries were the perfect excuse for a party and we all had a brilliant time."