Rural Renaissance secures six-figure funding package to aid coronavirus response
Melrose-based housebuilder Rural Renaissance Limited (RRL) has secured a six-figure funding package from Bank of Scotland to support its working capital, enabling it to continue to pay suppliers and honour its contractual commitments during the coronavirus crisis.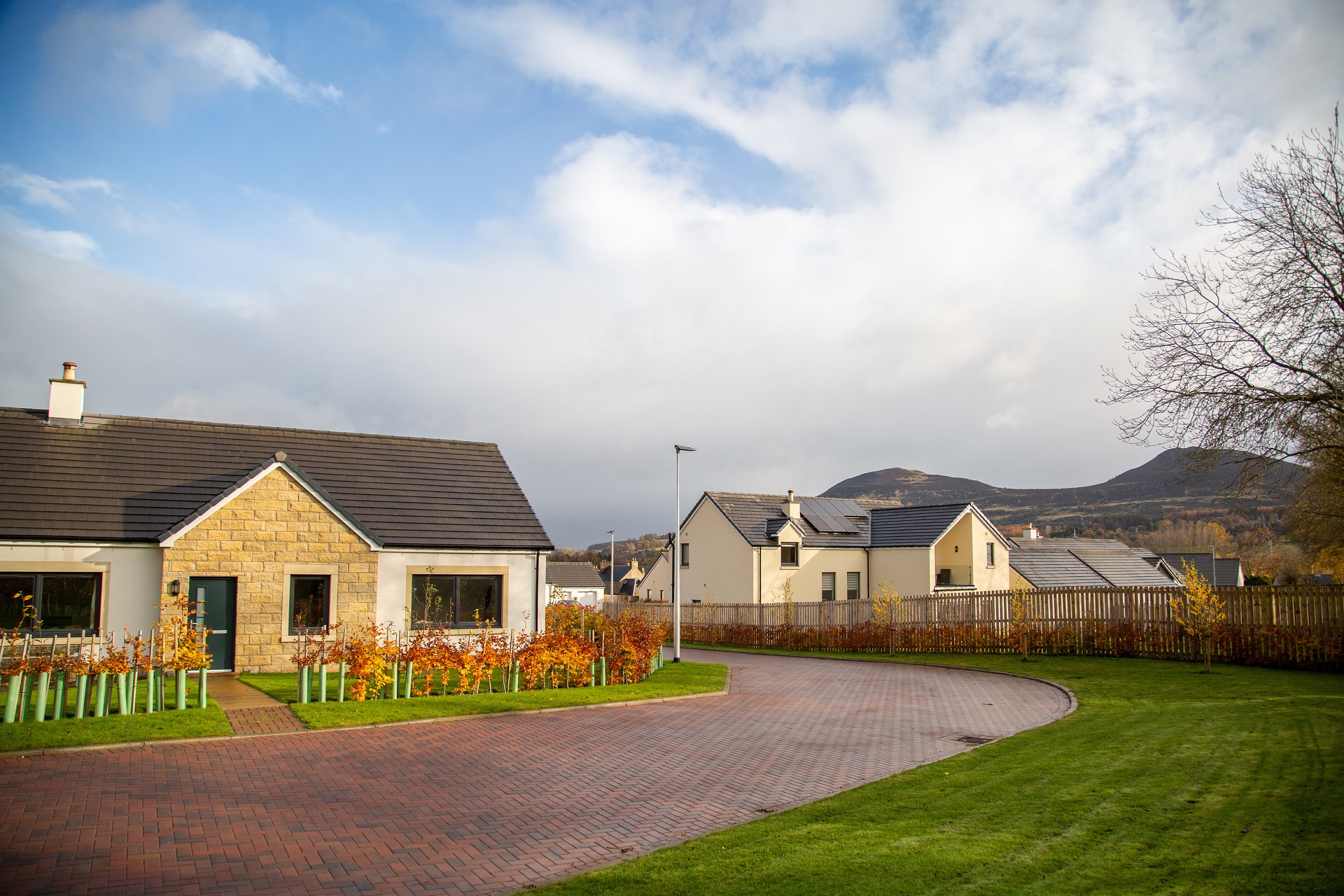 RRL is parent company to JS Crawford Group, a fourth-generation family housebuilding and construction company. The firm is one of the largest in the Scottish borders with sites in Melrose, Kelso and Galashiels.
Due to the coronavirus shutdown, RRL has furloughed 35 full-time employees. The funding from Bank of Scotland has safeguarded their jobs for the future, with the company eager to commence three new development projects once lockdown has ended.
The developments include Orchard Park, Gattonside, Melrose, which has planning permission for seven large detached houses. The Old Tennis Courts, Abbotsford Road, Galashiels, which has planning permission for eight detached & semi-detached houses and a luxury flatted development with a health spa in Melrose, which is currently awaiting planning permission.
RRL has seen substantial growth over recent years with a turnover of £7 million during 2019.
Michael Crawford, managing director at RRL, said: "As a company, we have a strong heritage. JS Crawford Builders was founded by my grandfather in 1946. During my tenure as managing director, we've seen year-on-year growth and sales revenue has increased by around 20% annually since 2011. With the continued support of the Bank of Scotland we will continue on this growth curve.
"We were set for further success this year until the COVID-19 crisis hit. As with many other businesses, much of our activity is now on hold.
"The team at Bank of Scotland has been by our side, helping us navigate our way through our cash flow challenges, ensuring we have the financial headspace needed to continue to trade.
"The support means we've been able to pay our suppliers and support our staff. We're a big part of the community here, so it's really important to us as a company that we're able to meet our commitments."
Douglas Spowart, relationship director at Bank of Scotland, added: "RRL is an example of a business that has performed well over the past decade and had a promising year ahead of it. The coronavirus crisis brought everything to a standstill, meaning Michael and his team needed additional support.
"We've worked with RRL to put a package in place that, critically, the business can afford to repay. The funding has secured the future of the business alongside the jobs of its 35 members of staff."
Read all of our articles relating to COVID-19 here.