Community Land Scotland calls for new powers to control sales of large estates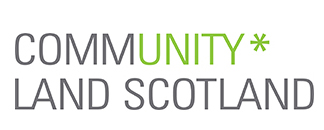 Community Land Scotland (CLS) has called for new powers to control sales of large estates and to break up landowning monopolies in its new manifesto for a sustainable Scotland.
The organisation has urged that vasts tracts of Scottish land have been bought and sold as the playthings of the rich, with estates being viewed much like superyachts or designer cars.
At the same time few local people are managing to build a life in rural Scotland with some, in the 21st century, still fearing the consequences for "going against the landowner".
As a result, Community Land Scotland has said that whoever wins the Holyrood election in May, must ensure that the public interest is put at the heart of a future programme of greater land reform.
The organisation has added that to do so MSPs should legislate for a new Land Reform Act which will give legal powers to Scottish Ministers to stop sales of large areas of land, if they are deemed to run counter to the interests of the local community and wider Scottish public.
It also urged that they should have powers to issue Public Sale Orders to enforce the sale of part or all of existing large monopolies of land. This would be in the event of them failing such a Public Interest Test, and not promoting sustainable development consistent with local and national policy aspirations.
These are amongst the proposals in Land for the Common Good, Community Land Scotland's land reform manifesto for a sustainable Scotland, aimed at individual candidates and the political parties putting themselves forward for election in May.
Ailsa Raeburn, Community Land Scotland's chair, said: "We need to assert the public interest as the governing principle for determining circumstances in which large scale and concentrated land ownership should be permitted in Scotland. These new powers are urgently required to make the most of Scotland's land as a shared asset to create a fairer society for the common good".
CLS argues that further land reform is not only necessary if the land of Scotland is going to work better for the people of Scotland, but that it will help the country emerge from the shadow of the Covid-19 pandemic and tackle the climate change emergency.
Central to this programme should be a new Scottish Land Fund with an increased budget of £20m a year and dedicated support from the new Scottish National Investment Bank to help communities buy and develop their local land, including the coastal communities' foreshores, and other assets such as buildings to help provide the housing, jobs and services upon which communities depend.
Dr Calum MacLeod, Community Land Scotland's policy director, added: "The way that community land trusts swung into action during the first pandemic lockdown to protect the most vulnerable local residents showed that community ownership is an anchor for local resilience.
"We need to ensure that communities can build on their existing contributions to tackling the climate emergency by ensuring that land reform is at the centre of a just transition to net zero carbon emissions. There should be greater investment, therefore, in scaling up community land and asset ownership to help meet the profound challenges that lie ahead."
CLS has argued that there should be a compulsory Community Right to Buy land to further the fight against climate change. This is to be accompanied by a Community Carbon Land Fund to finance tree planting, peatland restoration and management, and renewable energy initiatives.
The manifesto also calls for Scottish Ministers to place a Duty on all public authorities with a rural remit to produce rural repopulation strategies with measurable indicators of progress to help stem the demographic crisis facing many of Scotland's rural areas.
However, the manifesto is founded on the conviction that the current pattern of land ownership and use is continuing to fail the people of Scotland,
It reads: "Scotland still has one of the most concentrated patterns of land ownership in the world, 'dominated by just over 400 private owners (0.008% of the population) who have been estimated to own 50% of privately owned rural land'.
"That pattern of concentrated monopoly ownership matters because how land is owned and used and, crucially, who benefits from these arrangements, are central issues in determining Scotland's progress towards becoming a greener, fairer, socially just and more sustainable nation.
"Troublingly much of the market in private estates in Scotland is driven by conspicuous consumption rather than productive use. According to market analysis, for most private buyers 'an estate is a luxury purchase to enjoy, not unlike a superyacht or a Lamborghini'. It is unacceptable that great swathes of Scotland's rural land can be bought and sold as nothing more than the trophy playthings of the super-rich without a thought for the wider public interest."
The manifesto argues that it is surely unacceptable in early 21st century Scotland to tolerate the quasi-feudal power that some landowners exert over communities living on their land. It reminds politicians of the 2019 research report on large-scale and concentrated rural land ownership, published by the Scottish Land Commission.
The report documented communities' fear of repercussions for "going against the landowner".
It concluded that such fear was "rooted firmly in the concentration of power in some communities and the perceived ability of landowners to inflict consequences such as eviction or blacklisting for employment/contracts on residents should they so wish…Such fear is a clear impediment to innovation and sustainable development and has no place in a progressive and inclusive Scotland".
CLS believes those elected to the next Scottish Parliament have a clear duty to finally lift such threats, as they reset the Scottish public's relationship with the land.