Community Land Scotland reiterates importance of land reform to green recovery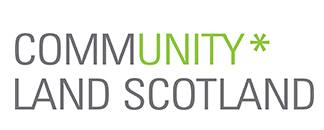 Land reform must form an essential component of Scotland's green economic recovery from the coronavirus pandemic, according to Community Land Scotland (CLS).
In a letter to Just Transition Commission, which is advising on a net-zero economy, the body said how the land and other natural assets, such as forests, renewable energy and marine resources, are owned and used is critical to a fair and green future for Scotland's communities.
The letter outlines some of the land reform measures that are essential to achieving a green recovery.
Chair Ailsa Raeburn said the 'anchor' function performed by landowning community trusts offers considerable scope to help shape a green economic recovery at the local level by working with partners to deliver community-led net-zero solutions. For example, in relation to the provision of local transport services and infrastructure, fuel poverty reduction and affordable, energy efficient housing.
She added: "In its Interim Report the Commission rightly highlights the importance of ensuring that communities' voices are heard, their expectations met and opportunities for local economic development not missed in the process of making a just transition to net-zero.
"Landowning Community Trusts' 'anchor' role leaves them well placed to undertake tailored local engagement through which to amplify their communities' aspirations and needs regarding a just transition and contributing to its implementation in practice in the ways described in the preceding."