New Community Land Scotland paper provides perspective on natural and private capital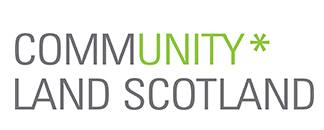 Community Land Scotland has today published a paper by renowned academic, writer and land reformer Alastair McIntosh which gives a fascinating perspective on natural and private capital.
Given the quick emergence of the 'green finance' issue, 'The Cheviot, the Stag and the Black Black Carbon' is a welcome contribution to an important contemporary debate and raises are far-reaching in how Scotland adjusts to a rapidly changing world with major climate challenges.
Chair of Community Land Scotland, Ailsa Raeburn, said: "The issues are long-term and will span the administrations of many future governments. Given the impact they are having and will have on future generations, Community Land Scotland would welcome a big and open conversation between communities, government and its agencies, opposition parties and others who have a part to play to explore the most inclusive ways forward. There is scope to build from the positive suggestions Alastair McIntosh offers in his paper and the conversations with Nature Scot we are already engaged in."
Community Land Scotland said opportunities should be explored to consider how the public and third sector can work together to address some of the inherent challenges Alastair raises in the current finance-led 'natural capital' approach.
It believes there may be a significant opportunity to ensure models of ownership and benefit sharing can emerge which help address a range of policy objectives for the Scottish Government and NatureScot including addressing the biodiversity and climate crises; community wealth building; a Just Transition to Net Zero and a more diversified pattern of land ownership.
Community Land Scotland also argues the many significant levers that the Scottish Government already has within its powers can be used to give effect to these policy objectives and to ensure there is greater investment and trust put in communities.
Ailsa Raeburn added: "However, the time to do this is short, and significant focus needs to be given now to designing interventions and subsidies that achieve policy convergence. We look forward to working with others to take the conversation forward in a way that we hope can address concerns and build consensus."